Noob always endeavors to bring us the ten most important matches to follow as newish American fans of the global game.
Monday's, that "importance" takes a different turn – Matches of Suckitude!    Most of today's featured games include at least one club on the verge of getting Relegated from their league, kicked out for poor performance.
As always, let's start with a few matches of happier import —
1. Guiseley vs. Fleetwood Town – English FA Cup
This is the Second Round Proper of the tournament. There are Rounds before these two "Proper" ones, qualifying rounds for teams from levels 5-10 of the English football pyramid. At the First Round proper, teams from the third and fourth pyramid levels entered the competition.
Just a few teams from Level 6 (and none lower) remain now. Those are considered Minnows – underdogs. Folks like to root for them to make surprising, deep runs in this event. Guiseley, from West Yorkshire) will take all the support they can garner. They were Relegated from the National League (level 5) last year after a last-place finish and they're doing little better this year a level down. The defense is okay, but the offense is nearly non-existent.
Fleetwood are from the third tier, League One. They're below average there. But they're fully professional and so should be heavy favorites today.
RESULT:   Fleetwood   1-2
B. APOEL Nicosia vs. Apollon Limassol – Cyprus First Division
Surprise, the Cypriot league is in the top 20 in all UEFA! If they rise a few more spots, they may soon qualify multiple teams for UEFA Champions League.
Noob has a soft spot APOEL, as one of my earliest Twitter followers is a mom of one of their players.
They're in 3rd. Much as Noob wishes it were otherwise, I suspect this league will eventually be a two-team race between Apollon (the best team in the league) and #1-for-the-moment AEL Limassol.
APOEL are only an even match at best for their guests today.
RESULT:   APOEL   5-1        Oh MY
Noob also has a soft spot for soft Number B.
3. Bhayangkara vs. PSM Makassar – Indonesia Liga 1
Noob can never be accused of not being a citizen of the world. #27 league in Asia? Sure! The season there is nearly done and the title is undecided. Just one team may even possibly qualify for the next AFC Champions League from here. The champ may also end up in the AFC Cup, a secondary tournament for teams from what the AFC considers "developing football nations".
Only two matches remain for all clubs there, and Makassar trail Jakarta by two points in the table. No other team is close enough to possibly catch them.
Unfortunately for Makassar, Bhayangkara still have something to play for. They can still catch the #3 club, and that slot might qualify for an AFC Cup berth. Bhayangkara don't have the defensive PSM do, but the score about the same. At home, Noob considers them a slight favorite.
RESULT:   0-0
And now, your Matches of Suckit000000000d —
4. Levante vs. Athletic Club – La Liga
Three clubs will get Relegated from Spain's top league at season's end. Currently, Athletic Club are 18th of 20 teams. They'd be even deeper in the hole with their just one win, but they've earned draws in a mind-boggling eight of their dozen other matches.
Levante are 11th, as average as it gets. At home, that should easily be good enough to beat Athletic Club. Though I guess a ninth draw might be in order for the guests today.   (3:00 PM Eastern, beIN Sports)
RESULT:   Levante   3-0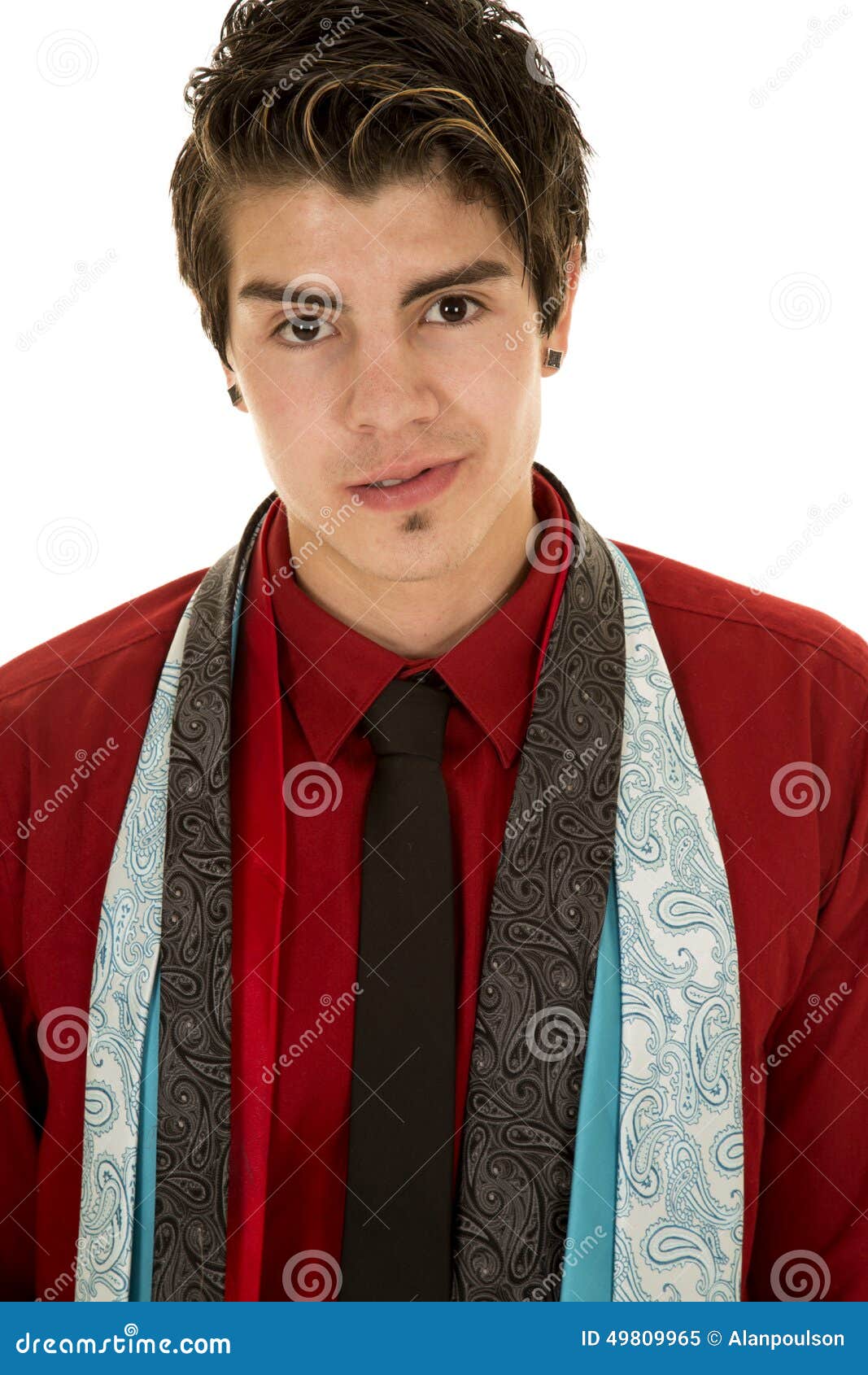 Lots of ties, Noob gets it.
The tiny soul patch is the more troubling facet.
5. Nurnberg vs. Bayer Leverkusen – Bundesliga
Germany's is a another that gives three teams The Boot. Nurnberg is third-to-last, courtesy of not playing a goalie ever. Well, their stats make it look like that, anyway. Even so, they might have a coin-flip's chance at a win at home today. #12 Leverkusen are better on both sides of the ball, but not by tons.
Fun Fact:    Nurnberg have been Relegated from Bundesliga eight times, most all-time.
RESULT:   1-1
6. Bubali vs. Estrella – Aruba Division di Honor
Aruba? Surely nothing could suck in that paradise. But they have Relegation even there. One team will be automatically sent down. We're getting to know our CONCACAF brethren, even in states of Suckitude. Hallo, neighbors!
The next two in the table are pegged to participate in a Relegation Playoff. To be honest, Noob's not sure if they play one another and the loser also goes down to Division Uno (second-tier league) or if they play teams from Division Uno for a chance to stay up.
Regardless, Bubali are in 9th of the ten teams. The season is just a few matches in there, but ti's not too early to say that if they can't up their scoring to better than one goal per, they're going down. Estrella are in 4th, but don't defend a ton. Still, they have the firepower to handle Bubali, even on the road.
RESULT:   Estrella   0-2
There's Bubali on the western coast.
7. Tigre vs. Godoy Cruz – Argentina Premier
Tigre are in 19th of 28 teams. Not bad, if nowhere near good. Unfortunately for them, this league uses a three-year table for determining who goes down.
And Tigre were so awful the last two, there's little they can do to save themselves from getting Dropped. They're in last in that aggregate table, would have to jump three teams to stay up. Perhaps they might get a draw against 10th-place Godoy Cruz.   (3:10 PM, TyC Sports International)
Fun Fact:    Tigre made the Copa Sudamericana final in 2012, but refused to finish the match after falling behind 0-2 at the half (questionably citing "security concerns").
RESULT:   GC   1-3
8. Yeni Malatyaspor vs. Akhisarspor – Turkey Super Lig
Y.M. just got Promoted to top flite this season, but it's not them that's Sucking. They're in 7th. They're parking the bus a little, not scoring or getting scored upon lots. It won't get them higher in the table, but so far it's easily keeping them afloat.
Akhisarspor are in third-to-last, and Turkey's is yet another league that kicks three out annually. Their offense is almost average, but the defense is tied for worst.
RESULT:   1-1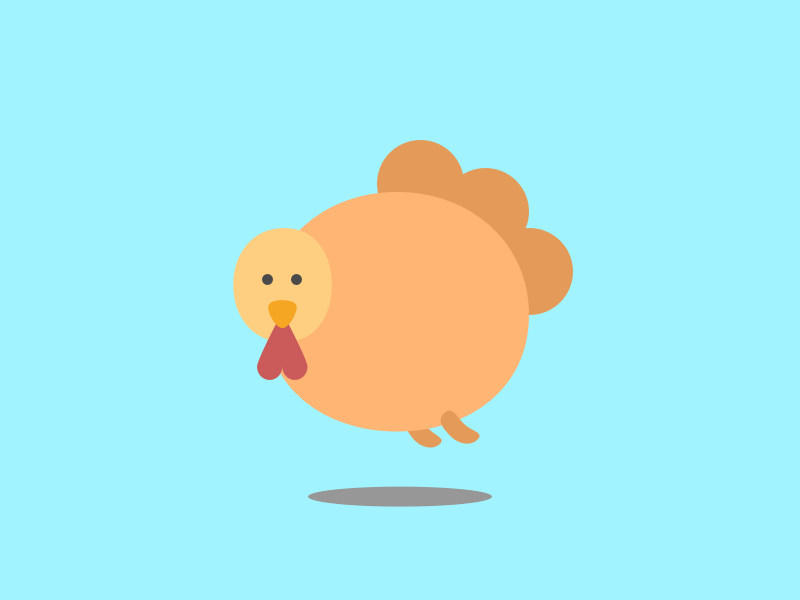 Floating turkey.
No apologies.
9. AGF Aarhus vs. Velje Boldklub – Denmark Superliga
The Danish top league divided into Championship and Relegation subgroups later in the season. Top six play for the title. These two aren't going to be among those.
Aarhus are in 11th. They show enough of a spark on defense to give hope that they'll ultimately survive, not actually be Relegated. Velje, on the other hand, are just plain awful. They don't score even a goal per match on average, and not because they pack it in on D by any stretch.
Fun Fact:  Aarhus were founded in 1880, primarily focused on gymnastics and fencing.
RESULT:   Aarhus   2-1
10. Dibba Al-Fujairah vs. Al Ittihad Kalba – U.A.E. Pro-League
We finish our Track today in the #4 league in all Asia. That shiny ranking is no thanks whatsoever to DAF. They're the mirror opposite of well-balanced, sporting both the second-worst offense and defense. Kalba are below-average, but should be favored by a goal even on the road against this lot.
RESULT:   Kalba   1-3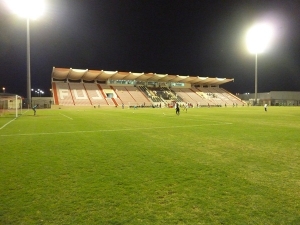 So long from Dibba Al Fujairah Stadium!
It doesn't meet the Pro-League's reqs though, so they play in nearby Fujairah City.
Extra Credit:   matches from the women's EAFF E-1 tournament (East Asia), #3 Dynamo Kiev vs #11 Chornomorets Odessa – Ukrainian Premier, #8 Astra Giurgiu vs. #9 Botosani – Romania Liga I, #12 Opava vs #1 Slavia Prague – Czech First Division, #10 Enosis Paralimni vs #4 AEK Larnaca – Cyprus First Division.