The ten most important matches to follow, for us – the newish American fans of the global game.
And today, introducing the efforts of a new staff member,  sort of.  🙂
D.C. United vs. Chicago Fire – Major League Soccer
Saturday, #6 Montreal clubbed Columbus.  This leaves 7th-place D.C. United five points in back of that last Eastern Conference playoff berth.
But as late as the season is getting, this is in no way a done deal.  Montreal may have only two matches left now, but D.C. have five.  And speaking of five, that's how many in a row DCU haven't lost.   Chicago are down in 10th.   They haven't won on the road since June.
But the Fire pulled a home upset last match out against the West's #3, LAFC.  If they want to make it two surprises in a row, Serbian international Nemanja Nikolic needs to follow up on his super September.  He's their scoring leader.  The star last in the last win was American Djordje Mihailovic.   (1:00 PM EST, ESPN)
RESULT:   D.C.   2-1       Wayne Rooney strikes again.  And then again.
In Amuricuh, Nemanja, we keep the pants on to play the footyball.
B.  Liverpool vs. Manchester City – English Premier League
6-1-0.  The last two undefeated clubs in England face off.  Raspberry scones for everyone!   It's a watch party.
Defending champs Man City have to be licking their chops though.  Undefeated in the league Liverpool may be, but they're just 0-1-2 across all competitions in their last three.  The offense has stagnated badly.
Man City have one four in a row.  They're scoring like the pitch is a pinball machine.  That said, they haven't faced a difficult league team mid-August.   (11:30 AM, NBCSN)
RESULT:   0-0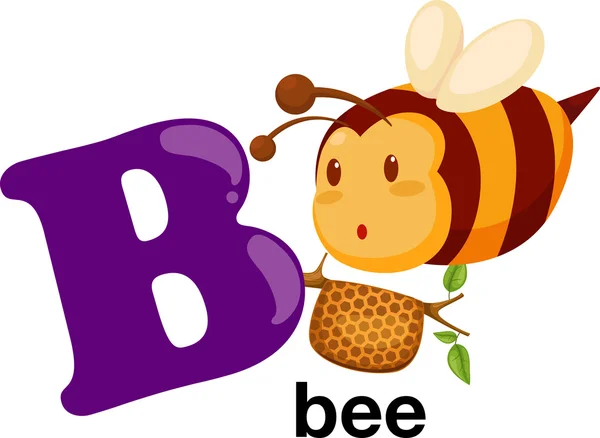 SoccerNoob's six year-old daughter — PersonNoob! –thinks this bee is licking it's chops and about to eat Number B.
Toluca vs. Pachuca – Liga MX
Top eight will make the Liguilla (postseason).  Toluca are tied for 5th, while Pachuca lead a four-way tie for that eight-spot.
Toluca should be in better shape, but they just handed Atlas their first win of the season.   When each half-season tournament is just 17 matches long, can't give up "easy" points.
Pachuca do look like the best of their clump of four, but Noob thinks their margin for error is extremely thin.  I don't expect them to climb any higher than 8th.  Tigres lead them by three for 7th, are better on both sides of the ball.   (1:00 PM, Univision)
RESULT:   Toluca   2-1
Panama vs. U.S.A. – CONCACAF Women's Championship / World Cup qualification
Earlier this week, the American women pummeled Mexico 6-0 to open the Group Stage.  Noob's primary source site still doesn't list that match on the correct date.   But mea culpa.  No excuses, only reasons.  Part of my learning journey is where to get the raw info.
So!  The top two from each Group of four will advance to Knockout Stage, where three of the teams will earn their World Cup berth.  The Americans are the #1-ranked team in the world and will advance easily.
Panama is ranked just #66.  They did pull a minor upset in their opening match of this stage, taking down Trinidad and Tobago.  But the US are a whole different deal, even without being the hosts (the match will be in Cary, NC).  Noob favors them by 9.5 goals.   (5:00 PM, FS1)
RESULT:   U.S.A.   0-5          Wow, they held up better than Mexico
For your mid-Track listening pleasure – Panama!   But covered by Foo Fighters, so as not to be entirely cliche.  (FFW to 0:40 if you like)
Mexico vs. Trinidad and Tobago – CONCACAF Women's Championship / World Cup qualification
So if either of these teams loses the nightcap in Cary, that's about all for them.  A draw would give both a little hope, presuming Panama doesn't pull off an all-timer miracle in the above match.  They are ranked #24 and #52.
Given the lack of parity in the women's game, that should mean Mexico is a two-goal fave.   (7:30 PM, FS2)
Paris Saint-Germain vs. Lyon – Ligue 1
No one has beaten or earned a draw against PSG.
Lyon are in 5th.  Noob thinks they're at least the third-best team in the league, but it's hard to see them proving that today.  Both teams allow just under a goal per match, so defense hypothetically gives the visitors a shot.  The problem?  PSG average's 3.5 per of their own.
RESULT:   PSG   5-0        Mbappe with four goals
Sorry, Edward Norton.  The number is what it is.
Zenit St. Petersburg vs. Krasnodar – Russia Premier
Noob was surprised to see Krasnodar helping headline a #1-#B match.   But upon further review, I see they've finished 4th in the league three straight years.  That doesn't put them in the league leader's class, but not far out!   The #6-ranked league in Europe deserves and will keep getting more of our attention.
Could it be Krasnodar's time?  They've won seven straight over all competitions.  Meanwhile, Zenit just lost to bottom-feeder Makhachkala before sneaking out a home win over a Czech team in the Europa League.
Benfica vs. Porto – Portugal Primeira Liga
Portugal's top domestic league is just a notch behind Russia's, but it means they only get two into the CL.  These two perennial powerhouses are #B and tied for #3.
Despite being behind two teams, Benfica are undefeated.  #1 Braga and their guests today have each been just a touch better on offense to date.  But – stunningly to Noob – Porto haven't lost to Benfica in seven consecutive matches.   (12:30 PM, GOL TV)
RESULT:   Benfica   1-0     the streak is ended!
Noob does speak Portguese.
But I'm pretty sure "inscrever" is a foul, foul verb…
Noob?  That means "register". 
Fine, The Management.  Spoil all my fun.
Kashima Antlers vs. Kawasaki Frontale – Japan J1 League
The Management puts in long hours keeping Noob's inanity in check.  Solid job today.  Bet ya' sweated off five pounds.  Our Japanophile's reward?   J1 match stays just above the honorable mention-line.
And this is an important match.  With just a half dozen matches to go, Kawasaki have pulled into a tie with suddenly-spiraling Hiroshima.  They've not lost in four straight matches.  But the two matches before that?  0-1-1 in the League Cup, with both matches against Kashima.
The Antlers just won the first leg of their AFC Champions League semifinal tie.  But even winning that whole shebang doesn't get them entry into next year's.  They're #3 in the league and need to finish at least that high to get in.   They've won five consecutive domestic matches, peaking at exactly the right time.  They haven't even allowed a league-goal in two weeks.
RESULT:   0-0
Honorable Mention:    Canadiaian Soccer League (non-FIFA, Ontario-nased)- two playoff Semifinals;  #2 Vega Real vs. #3 Atletico de SF – Dominican Republic Liga Mayor ligulla;  #1 Racing Club vs. #6 Boca Juniors – Argentina Primera;
#3 Stumbras Kaunas vs. #1 Suduva – Lithuania A Lyga;  #4 Muang Thong United vs. #2 Bangkok United – Thai League 1;  #3 Ulsan Hyundai vs. #1 Jeonbuk – South Korea K-League 1;  #1 Al-Sadd vs. #3 Al-Sailiya – Qatar Stars League
Verdes vs. Bandits – Belize Premier
No mere honorable mention for Belize – we finish the track with more CONCACAF-feination!
Even just eight games in, these two are about finished with the rest of the league.  It's #1 versus #B and the rest of the back is eight points back of the latter.  Bandits haven't lost, but two draws have them a point behind the pacesetters.
Both score three times a game on average and give up about jack squat.  Hard to think there will be an internet streaming of this match, but let's all try to find one.  Pirate it if you must!  Yaaaargh.
RESULT:   Bandits   0-1       And we have a new #1!    (Oh, and for the record, this match may well have been played Saturday it turns out.)
So long from Benque Viejo, home of Verdes!
Our Lady of Mt. Carmel church.