The ten most important matches for us- thew newish American fans of the global game – to follow.  Noob's mantra.
But share with your experienced friends!  Noob's coverage of leagues the world over might interest even the most seasoned fans.  Let's dig in, Noobites.
Portland Timbers vs. LAFC – MLS
Expansion LAFC haven't lost in six straight matches.  Portland have one four in a row.  Something's got to give!
They shouldn't have trouble getting up for a home match against the #3 team in their conference, but 5th-place Portland are coming off a match with regional rival Seattle Sounders.  Much will hinge on the goalkeeping, and Timbers' Jeff Attinella hasn't conceded one in the three matches he's played.   (3:00 PM Eastern, Fox Deportes)
RESULT:   Portland   2-1     Timbers climb to 3rd (though league matches are still pending at time of this update)
B.  Seattle Reign vs. Chicago Red Stars – NWSL
#B hosts #4 in America's top women's league.  Seattle have scored seven in their last two games.  Look for the Reign's Megan Rapinoe to continue her solid striking.
RESULT:   0-0
Solid, striking Number B!
Chelsea vs. Manchester United – English FA Cup
It's the Final at Wembley!
Chelsea absolutely crapped the bed in their last league match, but presumably they can wake up with a trophy on the line.  And Manchester United only scored twice in their last three games.  Noob wouldn't put money on this game even if sports gambling were already legal all across America.   (12:15 PM, Fox Deportes)
Noobstradamus Sees:   0-0, then Chelsea in PK's!  They redeem themselves for a league 5th-place finish and missing out on the next Champions League.
RESULT:   Chelsea   0-1     So Chelsea win the league last year, the FA Cup this year, and word is they may well sack their manager.  Harsh.
Bayern Munich vs. Eintracht Frankfurt – DFB Pokal (German FA Cup)
It's the Final in Berlin!
Frankfurt faded down the stretch in the Bundesliga, finishing 8th.  Bayern did very Bayern-y things to everyone in winning the league title.  No reason to think they won't crush today.  If Frankfurt keeps it within a goal, it will only be because Bayern has everyone fall back defensively after getting the lead.   (2:00 PM, ESPNEWS)
RESULT:   Frankfurt   1-3    Well, color Noob shocked!   Bayern dominated everywhere by the scoreboard.
And now Bayern's manager retires and Frankfurt's manager is his replacement.  Wild schtuff.
The Frankfurt Hotel.
Your team has whatever beating it takes today coming.
Celtic vs. Motherwell – Scotland FA Cup
Staying in the British Isles, it's another Final!   While not on their actual home pitch, this one is held in Glasgow, Celtic's home city.  However rough a time Frankfurt will have above, double it for Motherwell.  Celtic won the league again, while "The Steelmen" didn't even crack the top half of the table.   (10:00 AM, GOL TV)
Noobstradamus Sees:   Celtic 'however many they want' – 0
RESULT:   Celtic   2-0
Lyon vs. Nice – Ligue 1
These days, France only get three teams into Champions League, down from the max of four.  That's bad news for either Lyon or Marseille.  #3 Lyon leads Marseille by just a point in the table.  They have the tougher matchup, hosting #6 Nice, who are fighting for a Europa League berth.  Marseille host #13 Amiens.
Lyon has oodles more offensive firepower than Nice, but all they need is a draw.  Look for this to go very low-scoring, probably that draw.   (3:00 PM, TV5MONDE)
RESULT:   Lyon   3-2    And so they hold off Marseille for 3rd place and the last Champions League berth.
Disallowed!
Goztepe vs. Galatasaray – Turkey Super Lig
Turkey's top-flight title race remained as good as any in Europe, right through today!
Galatasaray lead two clubs by just three points.  More, they are currently only tied in tie-breaking goal differential with one of them (Fenerbahce).  So they could win today and still not finish 1st.  More, they're not even guaranteed a top-two finish and CL slot.
Galatasaray also have the toughest matchup today of all contenders.  Their opponent is higher in the table than their rivals' opponents today, and they're on the road to boot.   (12:00 PM, beIN Sports)
Noobstradamus Sees:   A 3-1 win.  Goztepe is barely average, despite they're reasonably good spot in the standings.
RESULT:   Galatasaray   0-1     All four top teams won on this, the last day of league play.  Congrats to the G'men- champions!  Fenerbahce claim Turkey's second and final CL berth with a come-from-behind win as well today.
Rijeka vs. Hajduk Split – Croatia First League
#B Rijeka could tie #1 Dinamo Zagreb on points in the table on today, the last day of league play.  But the tiebreaker is already won by D.Z. (and congrats to the champs!)  They lead #3 Split by just a point.  They're both headed to Europa League, but whoever finishes higher will get to enter that competition one qualifying round further in.
RESULT:   Rijeka   3-1
Come to Rijeka for the football.
Stay for a pie at Gvardijan Pizzeria.
Maribor vs. Olimpija Ljubljana – Slovenia Prva Liga
Slovenia's first tier might not be quite in the top half of UEFA leagues, but #1 vs. #B will never fail to win Noob over!  Three league matches to go, and Maribor lead O.L. by just a point.  And only one can go to Champions League.
Noobstradamus Sees:  …that while Ljub may not have lost a match since last December, they haven't won that many, either.  Maribor have been doing almost nothing but winning for months.  Hosts win 2-1 today.
RESULT:   Ljub   3-1      We have a new #1 in Slovenia!   Come-from-behind win with the decisive goal scored at 90′.
Dynamo Kyiv vs. Shakhtar Donetsk – Ukraine Premier
Congratulations to league champions Shakhtar Donetsk!  There will be nothing but pride on the line today, but Noob never ignores a #1 vs. #B matchup.  Kyiv qualify for Europa League for their season's efforts.
RESULT:   D.K.   2-1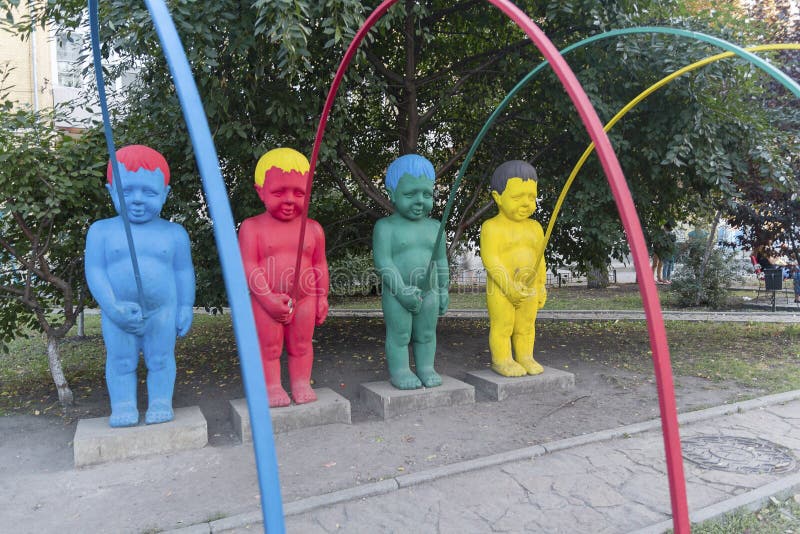 So long from Kyiv!
(Isn't the world just weird and magical?)