With the weekend imminent, league schedules run a little lighter on Fridays.  These are no Soccer Sabbaths though!
We find what league and Cup matches close to home are best, move on to Europe, South American, and then goodness knows where.  Usually, that's anywhere in the world, far and wide!   Today, Noob keeps most of the focus on Europe.  We'll be checking out some hot D2 action.
Matches with clubs you won't see everywhere online, plus Fun Facts about them, their leagues and locales.  Takeoff time is now.  The stewardess is closing the first-class curtain.  Noobites are on the champagne side of it.
Atlas vs. Toluca – Liga MX
Two Mexican top-tier matches today, and three of the involved teams are from the very bottom of the table.  Atlas are lowest of all, having yet to win a match this Apertura (first half-season).  That'll happen when you've only managed to score once in all ten matches.
Toluca are the one good team in action there today, sitting pretty in 3rd place.  That makes this match a "Hiccup Watch".   Even on the road, Toluca should cruise.  But will they rest usual starters?  Might they just prepare for this match as hard?  Hiccup.   (10:00 PM EST, Univision Deportes)
RESULT:   Atlas   2-0     The nightmare is over!
B.  Hertha Berlin vs. Bayern Munich – Bundesliga
Bayern just dropped their first points of the season to bottom-half Augsburg.  For the rawest of Noobites, that means it's the first match they didn't win.  They'll win most of them.  They had several stars not play, gave up the equalizing goal at 87'.
Hertha Berlin are the more interesting story.  Part of it, anyway.   Once you get past the top two in the table, there's a host of teams just behind that were nowhere close last season.  Top four will make Champions League, and a couple clubs not used to such rarefied airs may well make it!
As for today's match, Noob thinks HB are good for a draw, especially if Bayern are resting players or dealing with injuries already.   (2:30 PM, FS1)
RESULT:   Hertha Berlin   2-0        A sloppy, overly-aggressive match from Bayern seems HB pull into a 1st-place tie with them
I don't mean to nitpick, Number B.
But it's not "rarefied air" if you're in outer space.
Sheffield Wednesday vs. Leeds United – English Championship
England's top league, noob as read, has been or is ranked as high as #13 in all Europe.  Add in the massive amounts money teams get for getting Promoted from here to Premier and it's interesting two ways.
Looking to make that jump are current #1 Leeds.  They were deficient last year on defense in particular, but have made massive strikes, allowing fewer than a goal per game average.  Sheffield are in 10th, and so just average.  Noob counts them as a goal-underdog at home.
Fun Fact:   In the early 20th C., a player presented Sheffield Wednesday  with a monkey to be used as a mascot.   The idea did not catch on.
RESULT:   1-1
Dundalk vs. UCD – FAI Cup (Ireland)
It's a battle of league #1's in this one-off Semifinal!   Dundalk lead the Premier while University College Dublin are tops in the First League.  They're different league for a reason, no matter how strong the U. has been playing.  Dundalk by a pair.
Winners get the defending league and Cup champs Cork City, unless Bohemians defeat them.   Unlikely, but it's a road match for the current trophy-keepers.
RESULT:   Dundalk   1-0
The town of Dundalk is closely tied to the mythological hero Cu Chulainn.
In story, he earned that name over his birthname after taking the place of a guardian dog he killed in self-defense.
Viktoria Plzen vs. Sparta Prague – Czech First League
The Republic's top league was getting close to a high enough UEFA ranking that they could've soon seen two clubs get Champions League invites.  Alas for them, they're slipping from 13th to 17th in the rankings for 2019.
Still, this is a classic matchup for the country.  Sparta are undefeated, yet just #B in the table.  Viktoria Plzen are #3.  The latter's goal differential looks a bit peakish, leading Noob to wonder if this league will be a two-horse race.  Already, Noob thinks they're just an even match on their own pitch today.
Fun Fact:  Plzen's best European finish was in 2013-14 when the qualified for Champions League and finished 3rd in the Group Stage.  After then getting dropped down to Europa League, they made the Round of 16.
RESULT:   Plzen   1-0
Lens vs. Paris FC – France Ligue 2
Top two will be automatically Promoted to Ligue 1 at season's end.  Next three will duke it out in a Playoff for one more to join them.  That's where we find these two – #3 and #5.
Lens have made massive strides on defense since 2017-18 when they finished in the bottom half of the league.  Paris look about like they did last year, statistically anyway.  If that holds, they'll be good, but not enough so to stay in the Promotion chase.
RESULT:   0-0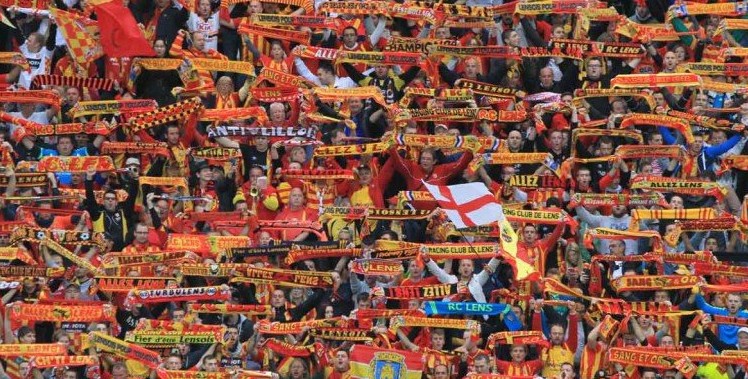 Lens fans will raise their scarves and sing sang et or – "blood and gold" – after the club colors.
NEC Nijmegen vs. Go Ahead Eagles – Netherlands Eerste Divisie
The Netherland's top league is poised to nearly crack the top ten in Europe.  This is the Dutch second division.
NEC finished 3rd in the regular season last year before losing in a Promotion Playoff.  They're defense is really suspect this season though.  And #1 GHE may be the club that can expose them.  Top-notch goal-scoring.
Fun Fact:  NEC was founded by its towns workers, lowest socioeconomic class.  This was very rare, as Dutch football was a very elitist sport at the turn of the 20th C.
RESULT:   1-1
BW Linz vs. FC Leifering – Austria 2. Liga
Teams here are vying to move up to the Austrian Bundesliga, rated the #11 league in UEFA.   Only the top one gets to make that move though.
Linz is #1 and one of just two realistic-looking candidates.  Leifering are #3, but haven't yet shown the firepower probably necessary to vie for the league title.
RESULT:   BWL   2-1
The "Linzer torte" was thought for a long time to be the oldest recipe cake in the world.
Sektzia Nes Tziona vs. Hapoel Katamon Jerusalem – Israel  Liga Leumit
Israel's Premier is on the decline, will be down several notches to #25 next year.  But hey, that's still above average!  SNT are #3, HKJ #B.
All the clubs in the top 2/3 of the league appear to play about the same defensively.  These two are among three that can score at a fair clip on top of that.
The top two finishers will get Promoted to Premier.  Before that happens, the going will get tougher for clubs like these, as the league divided into Championship and Relegation subdivisions.
Fun Fact:   The town of Ness Ziona was first known as "Wadi Channin".
RESULT:    HJK   1-3
Al-Wehdat vs. Al-Faisaly – Jordan Premier
At last, we head into Noob-uncharted waters!   Jordan's top league – which you might just see as "The Jordan League" elsewhere soemtimes– is ranked 16th in Asia.  That's about the 1/3 mark.  Just the winner will get into this federation's Champions League.
Wehdat are the defending league champions.  No one could keep up with them on offense last year.   Or on defense.  But the difference was greater with the former.  Faisaly finished 3rd.  on the strength of their defense.
RESULT:   0-0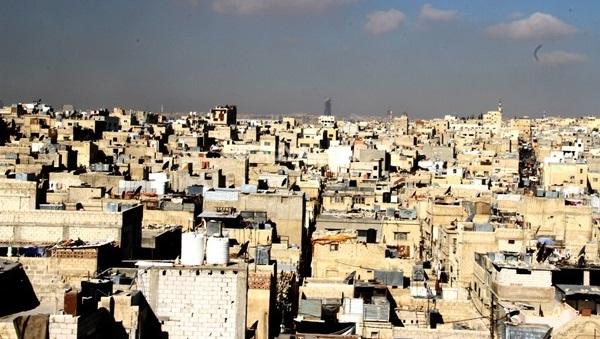 Also known as Amman Refugee Camp, Al-Wehdat is a Palestinian refugee area.