The ten most important matches to follow, fur us – the newish American fans of the global game.   Hopefully with just enough kick from coverage of leagues occasionally far and wide to provide a little something for our more seasoned fan-friends as well.
Note:  No Isle of Sodor Premier League this week.   With the season there set to be a few matches shorter than most European domestic leagues, they've scheduled a break every few weeks.    Sodor's a laid back place, if you've never been.
1. Atlanta United vs. New York Red Bulls – Major League Soccer
The Semifinals! Like the quarters, these will be decided with two-legged ties (home-and-away series). And it's between the Eastern Conference's two top finishers. Dreamy.
Red Bulls are your Supporters Shield winners, meaning they had the best record in the regular season for the entire league. They've won six of seven matches, the only loss being last round to Columbus Crew. They trailed Atlanta in the Eastern Division all season, catching them just at the end. Names to know are: Tyler Adams, young, talented US Men's National Team midfielder; Brandon Wright-Phillips, star striker; and most of all, Luis Robles. This is the best defensive team in the league and he's the goalie.
Atlanta blew the Shield on the last day of the regular season, getting routed by non-playoff Toronto 4-1. But it's not like they entered on a losing streak or anything, have been as hot as NYRB. They're the scoring juggernaut of the league. Josef Martinez is their record-setting scorer, Miguel Almiron the name to know in their midfield, and USMNT veteran Brad Guzan is the netminder.
There – enough to get you through water-cooler chat, watch the game and have some info to go on. Now go, be free! If you are desirous of more in-depth preview info, it's out there. I'm going to! But this is Noob and this level of preview is our niche.   (5:00 PM Eastern, ESPN)
RESULT:   Atlanta   3-0         Franco Escobar with a goal and an assist
B. Portland Timbers vs. Sporting Kansas City – Major League Soccer
Don't like to usually over multiple matches from any league on a given day, even MLS. Noob's job is to filter. But it's the Semis! An
Portland entered the Western Conference side of the playoffs as the #5 seed. They've been up and down since late spring, but never dropped out of the postseason mix thanks to an early, bigtime non-losing streak. But they won the Battle of Cascadia against runners-up Seattle last round. Can't discount them.
One wonders when Kansas City might just drop from exhaustion. They were in a dogfight for the #1 seed all season long with FC Dallas. They won the U.S. Open Cup that ran concurrently with the MLS season. Noob feels winded just thinking about it. But it helps that this is the most balanced team in the league – second-best on O and D both.
They haven't lost since September, hottest team remaining, doing it in both high and low-scoring matches. Danny Salloi might star with a goal and assist. Or USMNT man Tim Melia might and last year's Defensive POY Ike Opara might put on a shutout.   (7:30 PM, FS1)
RESULT:   0-0
Very funny, Number B.   *yawn*   C'mon, knock it off.
3. Pumas UNAM vs. Santos – Liga MX
Match 17, the last for each in the Apertura (second half-season). Top eight teams make the Liguilla (postseason tournament). These two are tied for 3rd on points in the table, Pumas leading by a point on tiebreaking goal differential. In other words, a draw would be enough for Pumas to get that #3 seed.
UNAM have just once since September, and that was to #1 Cruz Azul. Santos are on a similar streak, though theirs is peppered with a lot more draws. It's their offense that'd faded a bit.   (1:00 PM, Univision)
RESULT:   1-1      After this and all other results, there was a three-way tie in the table for 3rd.  But these two stayed where they were in the pecking order after GD tiebreaker.
4. AFC Bournemouth vs. Arsenal – English Premier League
Huzzah, Noob's favorite two teams from EPL! Always a Fighting Cherry first. Go, home team. But Arsenal, you have a piece of my heart as well, as rivals to the traitorously-named and always-reviled Tottenham Sir Topham Hatt Hotspur.
5th-place Arsenal are on a 12 match non-losing streak. Two early losses in league and no marks against them since. Top four finishers will make the next Champions League. Arsenal haven't shown they can quite defend or score like the very best, but they're lurking.
Bournemouth are tied for 8th, have a game in hand over the two teams that passed them yesterday. This is a small market team performing incredibly well. Sadly for Noob, talk is that their current manager Eddie Howe is likely to get hired away by a big, big club sooner rather than later for his tremendous performance there.
The magic may be fading just a little, though, as they've lost two in a row. Not that a couple of 2-1 losses are redefining their season or anything. They're another notch down the scale from Arsenal on offensive prowess, but defend about as well. And they have a knack for come-from-behind wins the last couple seasons. Even if Arsenal score first, they won't be able to just sit on the ball.   (8:30 AM, NBCSN)
RESULT:   1-2   Arsenal          AFCB did come back from down the first goal, but Arsenal is a bit better on the attacking end.   Well-played match by both sides.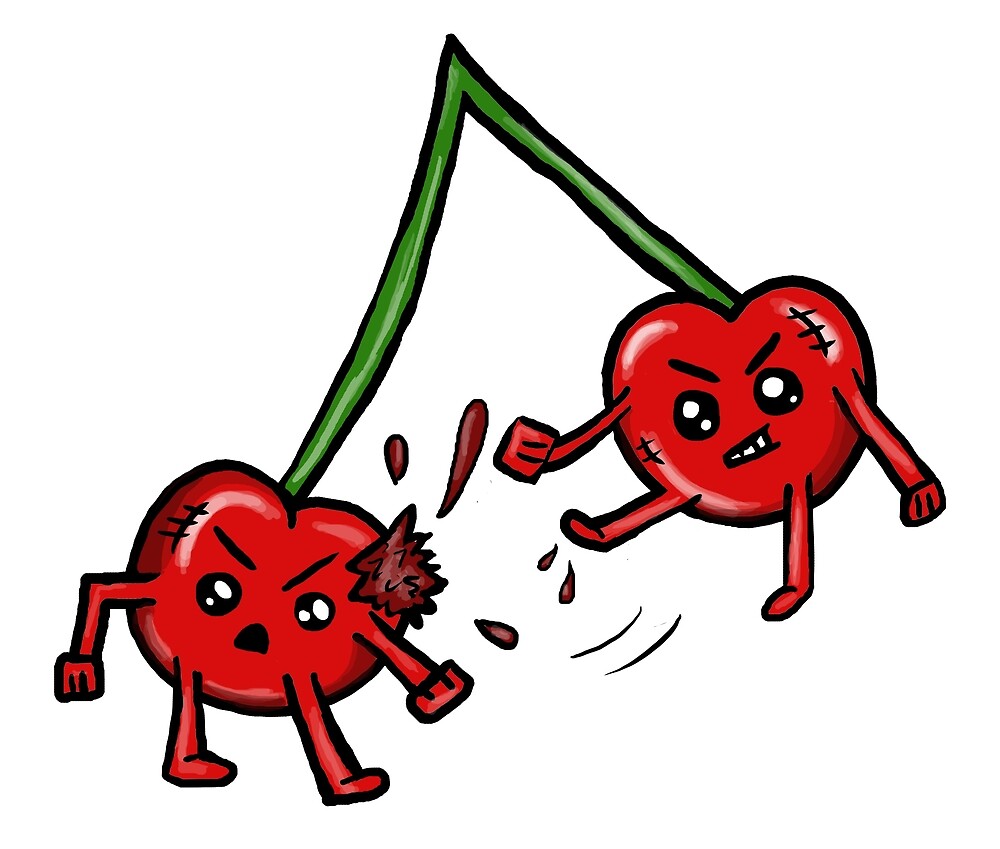 Infighting Cherries…
5. Lazio vs. AC Milan – Italy Serie A
The top four in Italy also qualify for the next Champions league. These are two clubs very likely to be battling for that fourth and final spot in the table. Juventus is running away with the league already, and the next two have separated themselves from the rest of the pack.
Lazio are lacking a bit of the scoring punch they had last year as they battled for the season title. Milan are more balanced, will give their hosts all they can handle and more. Before a loss to Juve last time out, they hadn't lost in four matches.   (12:00 PM, ESPNEWS)
RESULT:   1-1
6. Beijing Gouan vs. Shandong Luneng – China FA Cup
The Final! Unlike most or all European Cup tournaments, as well as America's, this is a two-legged, home-and-away tie. This is the first match.
China's Super League season just ended, and these two finished in 4th and 3rd place. Those spots are good for AFC Champions League berths.
What's strange-seeming to Noob is that the winner of these Finals will qualify for straight through to the Group Stage of CL, with the loser having to first play in qualifying round before that stage. Would these have been the stakes were these Finals being contested between clubs in other parts of the Superleague standings?
In any case, this should be a very evenly-matched Finals. Beijing are the more defensively-focused side, so look for today's match to be lower-scoring at their place.
RESULT:   1-1
If Jackie can't figure it all out, what hope does a Noob have?
7. La Guaira vs. Lara – Venezuela Premier
Mas Finals? You betcha. This is the Clausura (second half-season) tournament. Unlike some leagues, the Apertura and Clausura champions will not meet to play for an overall title for the year.
Last week, defensive whizzes Lara did their thing, holding La Guaira scoreless. But Lara didn't score, either. Now the #4 seed has to travel to #B and outscore them in the second leg.
RESULT:   Lara   0-1          Hail to the victors!  Lara got the only goal of the two-legged tie at 90′ mark.
8. FC Olexandria vs. Dynamo Kiev – Ukraine Premier
#3 hosts #B in Europe's 9th ranked league. That's high enough that they qualify two teams into the next Champions League. Good thing for these two, too, as Shakhtar Donestk is way up on the field.
D.K. Only lead upstart Olexandria by two points in the table. Dynamo are a perennial power, but FCO didn't even make the top half of last year's standings. Dynamo also only give up a goal a little less often than once every other match. Noob's doubtful FCO can pressure their guests enough to get a win today.
RESULT:   Olexandria   3-2          So much for no pressure!
FC Olexandria, getting our Cyrillic on.
9. Copenhagen vs. Midtjylland – Denmark Superliga
UEFA's #13 league gives us a shiny #B-#1 matchup.
They're actually tied on points in the table, with the guests today leading on GD. They'll both easily qualify for Champions League, having separated themselves by quite a bit halfway through the season.
Midtjylland are the defending champions and current scoring leaders, the only Danish team to be clipping along at more than 2.5 goals per match.
RESULT:   Copenhagen  2-1       Jan Gregus gave up an own-goal that tied that game before scoring the winner for the league's new #1.
10. Lechia Gdansk vs. Jagiellonia Bialystok – Poland Ekstraklasa
We finish our weekend Tracking in the #25 league in Europe. That's only good for one Champions League berth. They've got one whale of a race shaping up for it.
Gdansk are the current leaders, but J.B. and one other team trail by just three points in the table. A total of six teams are within single-digit points of the lead. Still, these two are statistically the best, if not by leaps and bounds. Particularly for Gdansk and the margin they'd get, a win today could be season-defining.
RESULT:   Gdansk   3-2            Noob's pick of Wisla Krakow to win the league is looking seriously in jeopardy 🙂
So long from Gdnask, Poland!
Come for the footyball, stay for the time of your life.  Apparently.