Noob endeavors to both help us learn about American soccer and the sport from points around the globe, but also to make it weirdly funny throughout.
Saturdays are hardly devoid my inanity, but MAN are the matches but good.  USL playoffs, Liga MX, Premier League, and a bevy of #1-#B matches.
And resident prognosticator Noobstradamus pops in to share what he knows today!
Orange County vs. Phoenix Rising – United Soccer League playoffs
It's the Western Conference Final in America's second division playoffs!
These were the West's top two scoring clubs during the regular season, and they've scored a dozen goals between them in four postseason matches.   Look for a shootout, look for it on ESPN+ (10:00 PM EST).
Winners gets defending champs Louisville FC in the Final   Noob thinks the team with the better seed will host.  O.C. are #1, Phoenix #3.   LFC were #B in the East.
RESULT:   Phoenix   1-2
B.  Arsenal vs. Liverpool – English Premier League
Liverpool is one of the three remaining undefeated teams in the league.   Last year's star Mo Salah isn't scoring at nearly the record-breaking clip he did last year, and the goals aren't being replace elsewhere.
This might be a game where they can break out, though.  Arsenal are in 4th, yet play shite for defense.   That may be hyperbolic.  But not by lots.
On a Noob note:  Tenured Noobites know the scorn I have for Tottenham  Sir Topham Hatt Hotspur.  Named for a two-time historical traitor.   And they name a club after him.  Heathens.
Arsenal is their primary rival.  Yet Noob doesn't hold them in much higher esteem than any club Hotspur is playing on a given day.   Is Noob doing the soccer wrong?   You can comment on this Post or hit me up on Twitter – @SoccerNoobUSA.   (1:30 PM, NBC)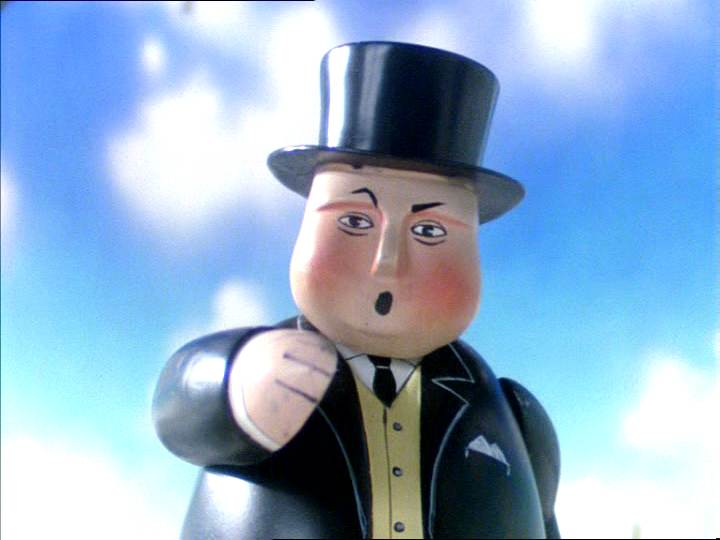 Interact with the Noob, or face the crossness
Kashima Antlers vs. Persepolis – AFC Champions League
Time for another final!    This is the first match of a home and away two-legged tie.
Their domestic leagues are ranked closely together.   Japan's J1 league is deeper than the Persian Gulf Pro League.  Noob would've guessed this meant the Iranians were to be favored.   But Noob's fave site for Elo ratings (footballdatabase.com) is back up after a few scary days down.  It indicates these two are about perfectly equal.
Kashima play more quality competition.  But Persepolis plays fabulous defense.  Noob cannot handicap such an even-looking match!
It's time to call on the prognostication powers of Ancient and All-Soccer Seeing Noobstradamus.
It's strange when a vision takes hold, what seems clear and what is mist.  Even without the hanging scrolls dedicated to Takemikazuchi,  I would know this for Kashima Shinto Shrine.   
Kunii Zen'ya I were sparring in classic Kashima Shinryu fashion.  Our swords were appropriately thick bamboo, with large hilts.  The spiraling nature of the discipline's movements had us starting and finishing in identical positions.  It was a dance, even as we strove to strike one another.
Motion and Stillness.  Origination and Manifestation.  We danced the beginnings of the Universe through the FiveFold laws.  Offense and Defense.  Emptiness and Reality.  Each pairing always as One, just as our whirring swords seems to be One as well.  Yin and Yang as One.  More clacking bamboo.
I let my concentration slip when one of the many birds on the torii we practiced under moved.  CLACK.  Kunii Zen'ya had perfect control of his weapon, specifically chose to strike a whip-fast blow to my sword-arm.  A lesson.  
I bent down to retrieve my own dropped sword when a scroll wafted down in front of me.  The bird had knocked it loose from its hanging, the distraction.
The Shinto teachers say birds are messengers of the gods.   The Scroll read, "Kashima 3, Persepolis 1."
So shall it be, Noobites.  Unless it's not.  That's happened once or twice before.  Don't bet the farm.   But that's a true Vision.  Yeah.
RESULT:   Kashima   2-0           Well, got the winner and margin right, anyway.
4.  CF America vs. Toluca –
Liga MX
CF America are finally on top of the Mexican top flite table.   Noob says "finally" because e they've only lost two matches, yet have been merely lurking just outside that position all Apertura (first half-season) long.   They're tied with Santos on points, but ahead on tiebreaking goal differential.
Toluca are in 5th.   They were undefeated in September and looking like they could contend for the title until they dropped a 2-0 match to putrid Atlas to end the month.  They're going to make the Liguilla (postseason, top eight-finish) just about no matter what happens these last three matches.  They're base stats are nearly as good as CFA's.
Perhaps Noob's not allowing that Toluca simply fell asleep for what they thought would be a cakewalk with Atlas.  But with the half-seasons only being 17 matches each, I'd think teams would be on top of their s**t at all times.   (9:00 PM, ESPN Deportes)
RESULT:   1-1
Celtic vs. Hearts – Scottish Premiership
This isn't one of Europe's very strongest leagues, but they're cracking the UEFA top 20 right now!  Also making this match intriguing is who's #1 in the league right now.
In Noob's admittedly brief time (a year and change doing this site), this league has always been about Celtic and Rangers.  And it may return to that again soon.  But for now, I'm enjoying seeing some new blood atop the table.  Thank you, Hearts.
Celtic are #B and will remain so no matter who this match turns out.  Both teams are well-balanced, but Celtic really are a shade better on both ends of the field.  At home, they should prevail, pull within a point of the league leaders.
RESULLT:   Celtic   5-0        Edsonne Edouard with a pair of scores
Genk vs. Club Brugge – Belgium First Division A
Brought to you by the Dept. of Redundancy Department, it's First Division A-time!
Perhaps Noob should not mock so.  It is the #8 league in UEFA, after all.  And lookit!   They brought is a shiny #1 versus #B matchup.  I know just where to display these in my blog-home.
Brugge are your defending champions, but it's Genk who are undefeated.  Both score an absolute of crapton of goals, far more than any other clubs in this league.  See if you can find yourself an internet stream for this one.  And if their commentary available, let Noob know if the Belgians also enjoy non-standard measurements like "crapton".
RESULT:   1-1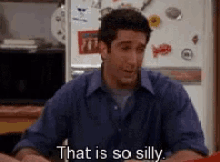 David Schwimmer has the right of it.
Shakhtar Donetsk vs. Dynamo Kyiv – Ukraine Premier
No new blood atop the table here In the #8 league in Europe.  Yup!   And for being so awesome, they get two slots in the next Champions League.   Unless FC Olexandria continue to surprise, these two will be the recipients of those CL invites.
Donetsk lead #B D.K. by five.  Their 36 goals scored in just 13 matches is so outrageous Noob had to doublecheck.   That's twice as many as D.K.
Dynamo Kiev do sport the league's top defense, but barely.  Just above – you guessed it.   Donetsk.  But!  The Dynamo have beaten Donetsk in all three of their last matches.
RESULT:   Shakhtar   2-1        Come from behind win, with the winner being scored at 90′
Atromitos vs. PAOK – Superleague Greece
last season, Atromitos finished 4th, just behind the historic "Big Three" in Greece.   That triumvirate is rarely cracked.  this season so far, They're #B, and four points up on two of the giants.  Today, they host the other titan, current #1 PAOK, in a battle of the last two undefeated clubs here.
This league will get two CL berths.  Noob thinks the usual suspects are just to balanced to let an interloper like Atromitos stay there long.   Perhaps they can earn a draw at home today, keep the dream alive for another week or more.
RESULT:   1-1
As always, the Vegas line on will their be rioting and police in gear to stop it is OFF.
Astana vs. Kairat Almaty – Kazakhstan Premier
Our last leg here in Europe takes us down the table to a very average league, but one that is on the rise (#28).
This isn't a terribly meaningful match, but the siren song of #1 vs. #B is too much for Noob.  The season is already almost done here.  Astana has wrapped up the title and K.A. are cemented at #B.   This is the way of things, at the very least of late, in Kazakhstan football.
RESULT:   Astana   3-2
Guangzhou Evergrande vs. Shanghai SIPG – China Super League
We finish our Saturday Track with one more #1 versus #2.   China's league gets the maximum two slots in the next Champions League, and these two are all but mathematically locked in.  And to no one's surprise.  Perennial powerhouses.
But Evergrande only lead SIPG by two in the table, so the title is very much up for grabs!  And SIPG have beaten their guests today in three straight.  Neither team has lost since forever, except three weeks ago when SIPG beat G.E.
RESULT:    SIPG   4-5       SIPG Are now your league #1.    And did you know they have a player who simply goes by "Hulk"?
So long from Guangzhou!
The Chen Clan's Ancestral Hall and folk art museum