Noob will have more on these first five matches of the Midweek soon, plus the other five.
USA vs. Paraguay – international friendly
FIFA-ranked 25th and 30th best teams, just kicking it around.  American man's national team still has an interim manager in place, having fired Bruce Arena after the U.S. failed to qualify for World Cup.  Paraguay missed out as well.  (7:30 PM Eastern, FS1, Univision Deportes)
RESULT:   USA   1-0    U.S. penalty kick at end of first half is the winner
Muricuh!!
B.  Mexico vs. Croatia – international friendly
These two qualified for World Cup, so this is a tuneup for both.  They're ranked #17 and #15 in the world.  (10:00 PM, FS1, Univision Deportes)
RESULT:   Croatia   0-1
The friendliest Number B of all
3.  England vs. Italy
#16 and #14 face off in what, still shockingly, is only a WC warmup for the hosts.  Italy hadn't failed to qualify in like a half century or so.  (3:00 PM, Fs1, Fox Deportes)
RESULT:   1-1    Italy scored the late equalizer after a penalty was called via use of VAR (Video Assistant Referee)
Athlone Town vs. UCD – League of Ireland Cup
The First Round of not-the-FA-Cup rolls on!  These two are both in Ireland's second-tier league.  It's very early, but University College Dublin are in 1st, Athlone Town last.
RESULT:   UCD   0-2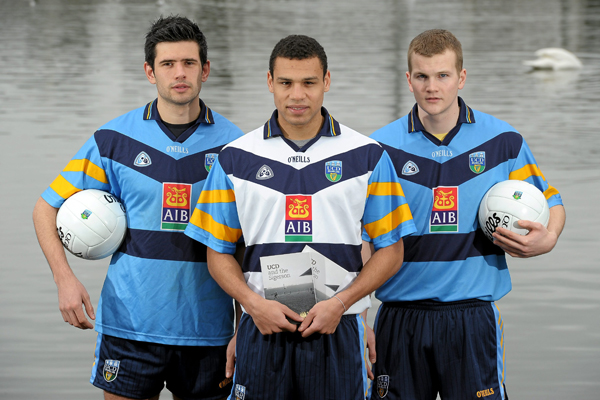 UCD's secret to success?  Water pitch.
Peñarol vs. Danubio – Uruguay Premier
#1 hosts #4 here.   How is Danubio 4th?  They have nearly the worst offense in the league.
RESULT:   1-1
Wednesday, 3/28
6.  Seattle Sounders II vs. Fresno FC – USL
Welcome to the Track, expansion division two Fresno!  They opened with a loss at home to fellow expansion team Las Vegas Lights, then got a draw hosting LA Galaxy's reserve side.  Their first road test comes against Seattle squad that likes to play wide open.
RESULT:   Fresno   0-1
7.  Barcelona vs. Lyon – UEFA Women's Champions League
This is the second leg of the Quarterfinall.  Defending champions Lyon got a late-ish goal to take a 2-1 lead at home in the first leg.
RESULT:   Lyon 0-1      On to the semifinals for the French
8.  Linkopings vs. Manchester City – UEFA Women's Champions League
Man City lead the Finnish side 2-0 after the first leg.
RESULT:   Man City   3-5     They led 0-4 at the half
Is this real?  Yes.
Is this Champions League?  Probably not.
9.  Chelsea vs. Montpelier – UEFA Women's Champions League
Chelsea won in France 2-0 to start the tie.
RESULT:   Chelsea   3-1
Thursday, 3/29
10.  Vendsyssel vs. Esjberg – Denmark First Division
Another first-time Track visitor!  Like in many countries, the "first division" is the second-tier league, and so it is in Denmark.
Only the league champ will be automatically promoted into the country's Super Liga.  The next two will have a playoffs, and that's these two right now.  The race is very tight, and half the league is within ten points of 1st.
RESULT:   Vendsyssel   3-2     Esjberg equalized in the 86′ only to see Vendsyssel win it at 90′
Critiquing crests is easy and cheap, but c'mon, EfB.  This looks like like a old- time-y ice cream shop sign.