The heart and soul of this site is '10 to Track', the most important games for us, the newish American fans, to follow.  Friday's are a bit lighter in the world schedules, so we jet around the globe, in search of new-to-us football to discover.
As always, Noob starts you off with more familiar locales, and then we're off!
Toronto FC vs. Real Salt Lake – MLS
The only MLS game today pits the defending champs against last year's Western Conference #8.  TFC are the defending regular season and MLS Cup champions.  They sported the best offense and defense in 2017.
Meanwhile, Real Salt Lake continues to offend Noob's sensibilities to the core.  The name "royal" was not that well-received in Utah when the club first came to be.  We have nothing to do with royalty in this country!  Salt Lake, you make George Washington, Paul Revere, and Sherman Helmsley turn over in their graves.
RESULT:   Toronto   3-1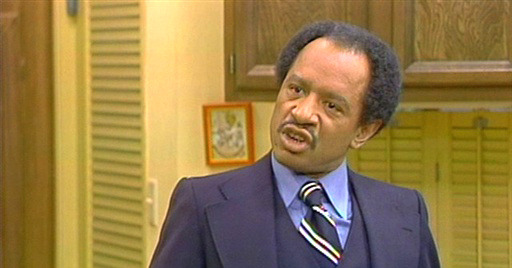 Yes, Sherm was as much about freedom as anyone.
B.  Houston Dash vs. Utah Royals – NWLS
Same owner for the expansion women's club.  *shakes fist at Dell Loy Hansen*
What kind of name is "Loy" anyway?
RESULT:   Utah   0-1
Number B-bear is unimpressed with Dell Loy.
Morelia vs. Guadalajara – Liga MX
Morelia are the Monarcas.  Good golly, Miss Molly!   There are no kings and queens ruling or offering soccer patronage and blessings in Mexico, either.
RESULT:   Guadalajara   1-2
Middlesbrough vs. Wolverhampton Wanderers – English Championship League
Middlesbrough are the "Smoggies".  Woverhampton's two nicknames are built right into the club name.  We finally get to a match in a country where there are royals…razzlefrazzlerazzle!
Oh yeah, footyball stuff.   6th hosts 1st.  Wolverhampton will almost certainly be promoted to Premier for next season.  Middlesbrough are in the last position to get to be in the playoff for a third and final promotion.
RESULT:   Wolverhampton   0-2
Sad that the nickname really comes from the area's smog.  These are Middlesbrough fans.  Really.
Ciego de Avila vs. Guantanamo – Cuba National Championship
Welcome to the Track, Cuba!   This league's a bit of an odd duck.  The 12 teams divide into three Groups.  The top two finishers from each will make the league playoffs.  Last year, the regular season was only a dozen games.  3rd-place Guantanamo would have to about run the table to catch up with #B Avila.
Fun Fact:  Ciego de Avila is the capital city of the province of the same name.  The province was created by Fidel Castro in 1975.
RESULT:   CdA   2-1
Tianjin Quanjian vs. Guangzhou Evergrande – China Super League
Last year's #3 visits the defending league champs.  The season there is just begun.  TQ had oodles of trouble scoring, despite their nice finish.  Noobstradamus is envisioning a road win for "the Southern China Tigers".
RESULT:   Evergrande   0-1
"中国南方的一只老虎曾经偷过我的裤子"

Karnataka vs. West Bengal – Santosh Trophy
This is a Knockout semifinal match.  This is a tournament for state and regionally-based teams.  West Bengal are the defending champions.
Fun Fact:  West Bengal have won this event 31 of the 43 times in which they've appeared in it.
RESULT:   WB   0-2
Welayta Dicha vs. Mekelakeya – Ethiopian Premier
Apologies, Ethiopian Premier League.  Last week, Noob introduced you to the Track as a not-too-strong one.  Now I discover you've made the CAF rankings, which only list the top 18.  Mea culpa.  These two clubs are not the strongest there though – #9 and #13, respectively.
RESULT:   0-0
Extension Gunners vs. Miscellaneous – Botswana Premier
Gunners were featured earlier this month, got a win over a team one spot higher in the table.  Today, the midtable hosts get a tougher matchup against the oddly-named #3 club.
Fun Fact:  Gunners' home of Lobatse was the first town to have a tarmac road.  Ok, that wasn't "fun" fun.   But is is a fact.
RESULT:   Misc.   0-1
Rahimo vs. Etoile Filante – Burkina Faso Premier
This may only be worth trying to find an interwebs pirated stream for if you like defense. A lot.  Filante are in 3rd, but doesn't score much for a top-of-table clubs.  Rahimo are in 12th and they must just kick the ball out of bounds a lot.  Very, very few goals for or against them.
RESULT:   Filante   0-1
LOVE the kits, Rahimo!