Fridays tend to be a little lighter for soccer scheds around the world.  So we pack our bags and hit the tarmac!   Let's Trot – learn some Fun Facts about teams and leagues from far and wide.
As always, we start close to home, then expand our soccer horizons.
Atlanta United II vs. North Carolina FC – United Soccer League
Welcome to the only high-end match in America.  No MLS today, but do get one second-tier game.
ATL2 is down in 14th in the Eastern Conference.  For all the success Atlanta's MLS side is having, their reserve team is lousy.
North Carolina is one of the USL clubs Noob has a soft spot for.  They moved over from the almost seemingly-defunct North American Soccer League.  To know why, please check out the Interviews D-Twosday page on this site.  Those are a gas, and so unreal you'll hardly believe they're believable.  Yup!  That came out right.
Anywho, NCFC is in 10th place.  Not scintillating, except a little when you remember each conference gets it's top eight into the Playoffs.  They're only three points out of 8th.
There's a massive gulf in the table between ATL2 and those below and everyone else.  NC probably wins by a goal or two here on the road.
RESULT:   NC   1-6    Not a typo.   Cameroonian forward Ulrich Donovan Ewolo has four goals.
B.  Puebla vs. CF America – Liga MX
They're about halfway through the Apertura (first half-season) in Mexico.  Unsurprisingly, CFA is near the top (3rd).   Puebla are in 10th.  They're likely better than that and will climb.  They win a lot but almost never draw, which is painful in the table.
RESULT:   CF America   2-3       Puebla lead twice before giving up the winning score at 90′.  And CFA had even just lost a man to a red card at 88′.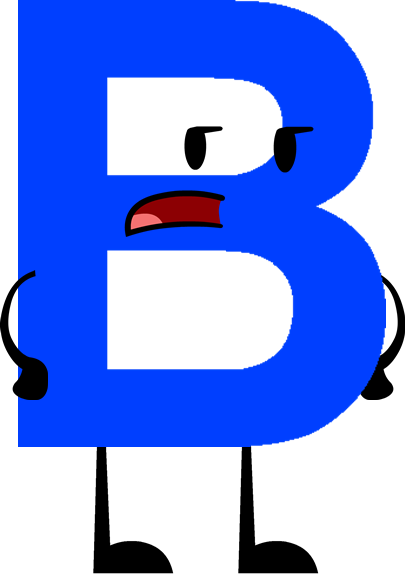 Can't tell if Number B is mildly scolding or in pain, a la Puebla.
Necaxa vs. Monterrey – Liga MX Femenil
Little Billy Donovan from Springfield writes:
Dear Mr. Noob,
Why do you list the Mexican men's league before the women's?  My mom says it's because you're a misogynistic – well, she'll wash my mouth out with soap if I use the word she did.
Billy, thanks for writing in.  Wait, how did you know Noob would — know what?  Never mind.
But since you're writing, wouldn't your mom just end up harmlessly washing your hand if you wrote the bad word she did?  Also, she sounds like quite the hypocrite, and you can tell her Noob said so.  I'll bet she's not even hot.
When Noob featured matches from both leagues in the same Track, I list first whichever match is more intriguing and/or features teams that are collectively higher in their table.
Necaxa are in last in their Group.  (The league is divided into two.)  Monterrey are in 4th, need to climb two spots to make the Playoffs.   That quest moves forward today.  Visitors by a couple, easy.
RESULT:   Monterrey   0-2
Wydad Casablanca vs. ES Setif – CAF Champions League
Africa's version is in its Quarterfinals, where each matchup is a two-legged, home-and-away affair.
Noob Tracked the first leg not long back, and ES Setif took care of business at home with a 1-0 win.  Now it's the defending champions' turn to host.  Based on their ELO ratings (thank you, footballdatabase.com), Noob figures Wydad is easily a goal favorite at their own place, probably a 3:2 favorite with take it by two goals and advance.
RESULT:   0-0     And so the champs are OUT.  ES Setif moves on to the Semis.
Apparently, Wydad supporter's know or assume Gerard Butler is a supporter, too.
Cork City vs. Dundalk – League of Ireland Premier
It's the pair of clubs longer-tenured Noobites knew would be at the top at the end, if not the order.
Defending champs Cork City are down seven points in the table.  They need a win today or the race is over.  Since it's on their pitch, that's more likely than not to happen.  But only by a tiny bit.  Dundalk have the advantage of only needing to play for a draw.  And they're better on both sides of the ball, really put it all together this season.
Fun Fact:  Cork City are supporter-owned, by FORAS.  It stands for Friends of the Rebel Army and is Irish for "development".
RESULT:   Dundalk   0-1      While it's not a mathematical certainty, Noob's ready to call the league finished!  Congrats to the fighting 'Dalks!   I'm sure that's their nickname…
HJK vs. RoPS – Finland Veikkausliga
It's all but over in Finalnd as well.  HJK lead #B RoPS by nine with just a few matches left to play.  These two play very good if not quite great D.  The difference has been HJK scores nearly twice a game on average while RoPS is only average in that department.   Today is probably coronation day for the defending titleholders.
RESULT:   HJK   3-0     Give HJK another crown!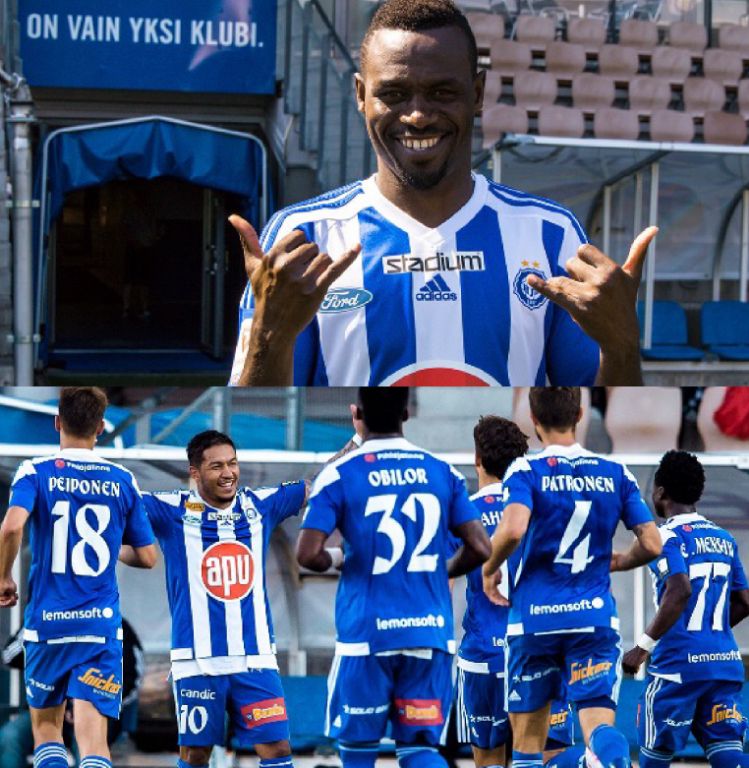 For about two seconds, Noob didn't notice this was a split image.
Yup.  Thought HJK fielded a giant.
Zalgiris Vilnius vs. Suduva – Lithuania A Lyga
This league isn't quite a true summer one like the above two, is only about 2/3 of the way through.  And the title race is closer.  Suduva won last year narrowly over ZV, and the margin is about the same now.
Still, ZV at home is the play if you're such a gambling addict that Lithuanian soccer is part of your fix.  Degenerate!
Fun Fact:  Zalgiris' supporters group are Pietų IV.   Noob has no idea how to begin to pronounce that.
RESULT:   ZV   1-0
Al-Wahda vs. Al-Wasl – Arabian Gulf League
This is the top league in United Arab Emirates.   They're just a couple matches into the season.  These were last year's #B and #3 squads.  Wasl will have to accelerate on offense a little more to play for a second-place spot.  They'll need a miracle to surpass Al-Ain.  Both would.
RESULT:   Al-Wahda   4-1
Al-Wahda are nicknamed "Excellencies".
Ooh la la!   
Here is your rrrroast. Duck, Al-Wahda.
Partizani Tirana vs. Flamutari – Albania Super Liga
Partizani finished 5th last season.  Normally that would get you squat, but perennial powerhouse Skenderbeu Korce got hit with a record ten-year ban from international play by UEFA.   That moved the tournament invitations down a rung in table each, so allowed P.T. to eke into Europa League.  Where they got skunked over two matches in the first qualifying round.
If you'd like to know a little more about the S.K. match-fixing nawteeness, Noob recommends checking out Bros Talking Soccer, podcast episode 90.  The question comes at the 35', but why not listen to the whole thing?  One of only three podcasts on which I spend time.  Look, they're Bros.   They talk.  And it's about soccer.  In this day and age, it's hard to find such transparency in the offering!   Muy bueno.
Oh yeah, Flamutari was 6th last year.  OK.
Fun Fact:  Brostalkingsoccerpodcast.com is the website  where Noobites can get mucho info.
RESULT:   Tirana   2-0
Go Ahead Eagles vs. Jong Ajax – Netherlands Eerste Divisie
Noob finishes our 'Trotting Track in the Netherlands second division!   Both teams this very early season are high enough in the table to be in the Promotion conversation.  Jong (Young) Ajax are disallowed though, as reserve teams there can't move up to top flite.
Only the top finisher will move up automatically.  GHE are #B, which places them atop the spots that will qualify for the postseason Promotion playoffs.  They're leading the league in offense, and Noob considers them to easily be a goal favorite today.
RESULT:   Eagles   2-1
So long from the Toy Museum, Deventer — home of Go Head Eagles!
The city.   They don't live with the toys.