The ten most important matches to follow for us – the newish American fans of the global game.
Noob starts local and with Western Europe, but never ignores the world at large.  I hope that means there's something here for any fan, not just Noobites.
Follow on the tweeterbox @SoccerNoobUSA.  Check back for match results.  And remember to never travel in a straight line.   Noob keeps things weird.
Note:  Noob's sources for some CONCACAF things are…inconsistent.   The Ascenso MX (Mexican second division) Apertura Finals second leg may be today.  Really good league, probably one of the best five in CONCACAF.  Use your Google machine powers to find out more.
Also, there may be a Nicaraguan semifinal today.   Same CONCACAF weirdness issue on the interblag.
1. Pumas UNAM vs. Tigres UANL– Liga MX
Opening round of the playoffs, leg two! The top eight from the Apertura (first half-season) qualified. Pumas are the third seed, Tigres sixth. The first leg was at UANL and they won 2-1.
All the momentum is with Tigres. They've won four straight. Pumas have only managed one win in their last four tries. Winner will get either CF America or underdog Toluca.   (1:00 PM Eastern, Univision Deportes)
RESULT:   Pumas   3-1      And so they take the series 4-3 and advance
B. Arsenal vs.
Tottenham

Sir Topham Hatt Hotspur – English Premier League

This is the North London derby. Remember to pronounce that "ar" instead of "er". You wouldn't won to sound literate! For the rawest of Noobites, a derby means they're bigtime rivals.

Being one of Europe's best leagues, four clubs will qualify from it for the next UEFA Champions League. Noob-dreaded Hotspur are #3, Arsenal #5 with the season just over 1/3 over.

Arsenal lost their first two league matches of the season but quickly righted their ship and haven't lost since. This, despite the fact that they don't play quite the same caliber of defense that the other title-contenders do.

Hotspur have won six straight across all competitions. They have proven capable of winning both high and low-scoring affairs, may well be the top threat to #1 Manchester City. They are also named for historic traitor to multiple kings Harry Percy, are worthy of our scorn. Not that this is likely to affect a match result. Noob just can't help but throw it in there.   (9:05 AM, Telemundo)

RESULT:   Arsenal   4-2        for great justice
Sir Topham Hatt is displeased by the Harry Percy fawners.
3. RB Leipzig vs. Borussia Monchengladbach – Bundesliga
Germany's top league has had a topsy turvy table compared to normal this season. Things are starting to look closer to normal, but M'Gladbach is a club they're not used to seeing so high up. The enter today #B in the table, and it's no fluke. Good offense, sterling defense. And they've won four in a row over all competitions.
Leipzig either play whatever is better than sterling for defense or parks the bus and doesn't worry much about scoring. Either way, it worked for them early in the season. They've lost three of their last four now though and they sit in 5th place. Top four get into the 209-20 Champions League.   (9:30 AM, FS1)
RESULT:   Leipzig   2-0
4. Alaves vs. Sevilla – La Liga
Spain's is another top flite that's table has been filled with less-familiar names at the top. Last year, these were the 7th and 14th-placed teams, respectively. Currently they sit #4 and #1. Top four here, too, qualify for the next CL.
Alaves have lost two of three. They're not consistently dominating teams much further down the table. They appear to have the defense to perhaps flirt with a top-four finish, but Noob's not banking on it.
Sevilla are really well-balanced. If it weren't for hard-charging Barcelona, Noob might think they could truly contend for the title. Plus, Real Madrid appear to be waking from their early season slumber. They're 5th and will climb higher. For the moment, we get enjoy a breath of fresh air, some new scenery at the top of the table.   (2:45 PM, beIN Sports en Español)
RESULT:   1-1
Eventually we'll need these again.
5. Celtic vs. Aberdeen – Scottish League Cup
FA Cup – every club that's a member or associate members of the Scottish Football Association. Challenge Cup – teams from levels 2-4 of the Scottish football pyramid, plus some lower clubs and a few non-Scottish invites.
And then there's this one! It's been being contested by the teams from the top four leagues. This is their one-off Final match. It's in Glasgow, but not at Celtic's actual home stadium. Not like they need a home-pitch advantage probably, either. They've been leading the Premier League there, while Aberdeen are down in 7th.
Celtic have only allowed six league goals all season, 15 matches. That's insane. But while Celtic should be favored no matter what, Noob doesn't have a sense of how big a deal this particular Cup is there. Some tournaments, some places, clubs use these as chances to give playing time to bench players.
RESULT:   Celtic   1-0       trophy time!
6. Manchester City vs. Arsenal – England Women's Soccer League
It's a battle of the two undefeated teams in the ladies' top league in England! No one's even gotten a draw with Arsenal, either. No wonder, they average over four goals per match.
Three teams have gotten draws with Man City. They score over twice as often as any other team in the league – yet only ¾ as much as Arsenal.
RESULT:   Man City   2-0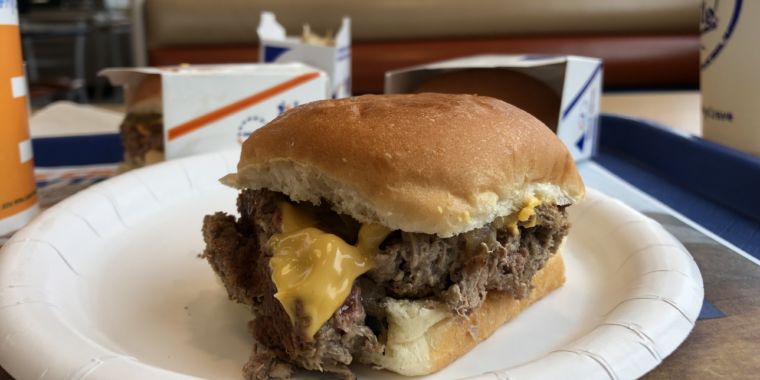 Wish I could find the match on TV.   
Ready to party with leftover White Castle.
7. Heredinao vs. Alajuense – Costa Rica Premier
The Final! Noob loves some Costa Rican soccer. This league is every bit as strong as MLS. This is for the Apertura (first half-season) title. And this is the first leg, so they'll play another match at Alajuense in a few days to complete things.
Alajuense tied for 1st in the regular season table, but lost out on goal differential. They had a quirky 22 matches in that not a single one ended in a draw. No other club had fewer than three.
Herediano tied for 3rd, but entered these Playoffs as the #4 seed, also losing out on GD. They're a more traditional power there, but weren't as strong on either side of the ball as their guests today.
RESULT:   Herediano   2-1
8. Deportiva Lara vs. Zamora – Venezuela Premier
Like most or perhaps all Latin American leagues, Venezuela divides their soccer year into separate Apertura and Clausura half-seasons. And for each half, they have a playoffs, crown a champions. But unlike many of those others, here the two tournaments champions face off at year's end to decide an overall champion. Noob like-y.
Lara won the Clausura playoffs, despite finishing just 4th in the regular season. Zamora finished #B and then won the Apertura playoffs, but weren't nearly so strong during the Clausura. There, they finished just 7th.
This is a two-legged, home-and-away series for the title. Zamora gets the honor of hosting the second leg, presumably by having the better overall record on the year. Both teams have already qualified for the next Copa Libertadores, so this is strictly for the shiny trophy.
RESULT:   1-1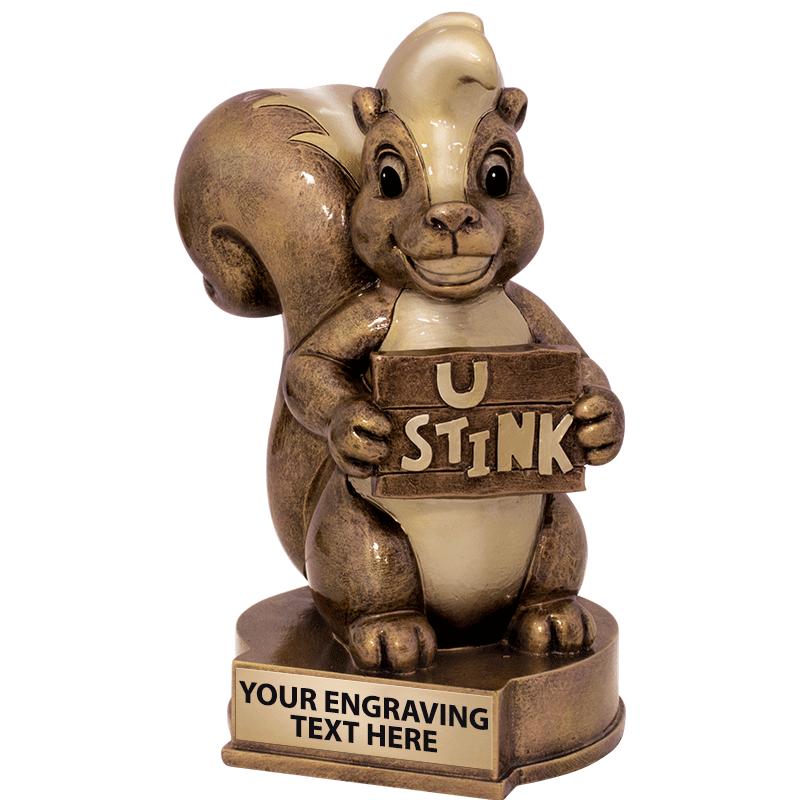 The runner-up trophy.
Maybe…
9. Emelec vs. LDU Quito – Ecuador Serie A
Ecuador call their two half-seasons simply Opening and Closing Stages. Concept is the same as Apertura and Clausura though. Or maybe they use those words there and Noob's sources are just goofy about not translating for Ecuador for some reason. The world is weird.
In any case, there are just two matches to go in the Closing Stage. Opening Stage champions LDU de Quito trail Emelec by two points in the table. As many as four other teams appear mathematically alive for 1st, but one of these two is going to win it.
Emelec haven't lost in six straight matches. De Quito have also been on a tear. Well, save for a weird loss for soon-to-be-Relegated Tecnico Universitario.
This one's a big enough match that GOL TV is actually airing it internationally. You'd have to have a deep, deep satellite package to get it here stateside, but it's on at 12:00 PM.
RESULT:   0-0
10. Basel vs. Young Boys of Bern – Swiss Super League
We finish our Track back in Europe. Noob's saved this one for last because while it's an irresistible #B-#1 matchup, there's no title race going on here.
YBB are ahead by a whopping 13 points in the table less than halfway through the season. That said, Switzerland are a highly-enough ranked league in Europe that they'll qualify two club into the next Champions League.
Basel have been the more recent studs, but might really only be the fourth-best team this season. The defense is down this season, the offense not enough to make up for that lack.
RESULT:   YBB   1-3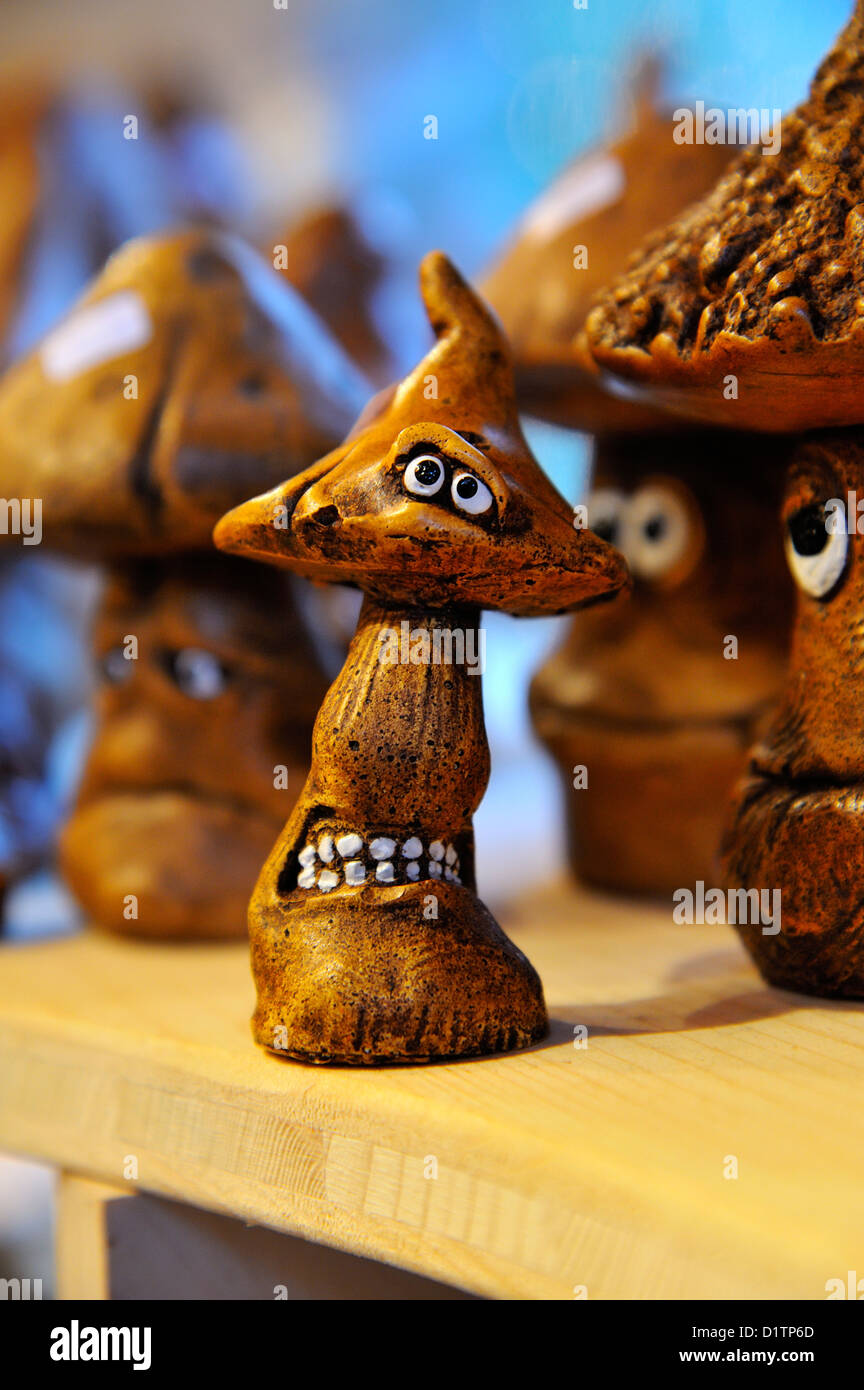 So long from the Christmas Market in Basel, Switzerland!
Home of creepy, nightmare-inducing holiday mushroom figurines.
You're welcome.
Extra Credit:   Liverpool vs Everton – English Premier League, any of the Second Round English FA Cup matches, #3 Hearts vs #2 Rangers – Scottish Premiership,  #4 Anderlecht vs #B Genk – Belgian First Division A
#2 Vidi vs #3 Budapest Honved – Hungarian NB 1, #3 Academy Pandev vs. #B Vardar Skpje – Macedonian Prva Liga, #3 Feyenoord vs. #1 PSV Eindhoven – Dutch Eredivisie, #4 Besiktas vs #3 Galatasaray – Turkish Super Lig
#5 Independiente vs. #6 Boca Juniors – Argentinian Primera, a Peruvian Primera semfinal, #B Al Nassr vs. #4 Al-Wehda – Saudi Premier, #4 Etoile du Sahel vs. #B Sfaxien – Tunisian Ligue 1
Quarterfinal matches from El Salvador and Guatemala, a semifinal from Honduras, #1 Village Superstars vs. #3 St. Paul's United – St. Kitts and Nevis Premier, plus maybe a final from Panama.  Info on Panama is the worst.