The ten most important matches to follow, for us – the newish American fans of the global game.  This is Noob's reason for being.  Learning and sharing are fuhn!
Fridays, scheds tend to run a little lighter.  So Noob takes us on a planet-crossing trek of footyball wonder!   As always, we'll start closer to home, then jet-set off to soccer hinterlands unknown.
(And yes, tenured Noobites – the "Jetsetting Friday" moniker has been scrapped after two weeks.  We're back to Trotting the Globe, baybeeee.)
Pachuca vs. Toluca – Liga MX Femenil
Listing the ladies first isn't about political correctness.  Noob has little room for such the quest for learning and sharing.  This is about two teams tied for first!  In their Group, anyway.  Mexico's top league is divided into two for the entire season.
In truth, there's a chance this ends in a blowout.  Toluca score over twice as much as their hosts today, and play just as well on defense.  This could well be Pachuca's one chance to keep true Group title hopes alive.
Top two from each group make the playoffs, but there are four good to great teams in this Group 1.  A home loss would sting more than a little for Pachuca.
RESULT:   Toluca   1-2
B.  Veracruz vs. Toluca – Liga MX
Copy and pasted from yesterday, when Noob thought this match was being played.  Turns out there was a meaningless Copa MX match yesterday instead.   (One team was already advancing as from the Group stage as a runner-up, the other already eliminated.)
With the International Break over, Liga MX returns with a lone match tonight.
It's not the smexiest of matchups, truth be told.  Veracruz is near the league bottom, sporting easily the league's worst defense.
Toluca, at least, could be liguilla (playoffs)-bound.  They're tied for 7th, and eight teams will qualify.  Defense hasn't been a virtue across the table this Apertura (half-season) for the most part.   If they or any team can shore theirs up even a little, that will be the difference-maker.   (10:00 PM EST, Univision Deportes)
RESULT:   Toluca   2-3       It's double-dipping into the guac bowl of victory for Toluca today!
Veracruz came back to tie it from down 0-2 before losing someone to a red card late.  Whoops.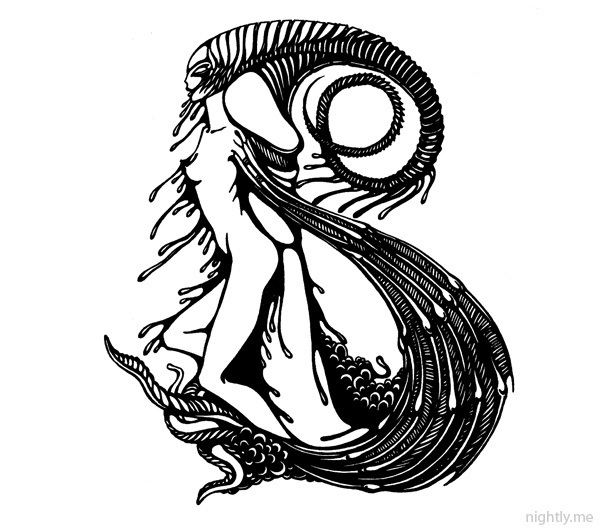 Number B, a sexy part of the all-caps font created by Irina Baktova
Birmingham City vs. West Bromwich Albion – English Football Championship
Time to check in on one the Premier League teams that was banished to second division!  Last we saw our heroes, WBA were dead last in the PL.   They weren't the worst on offense or defense, or even overall GD.   Perhaps they lacked some grittiness, guttiness that could've kept them above the line.
These days, they're 9th in the ECL table.  Best offense down there, but still struggling on D.  But Birmingham are solid chance for a road win.  They're winless, in 20th place (of 24).  That's not the Relegation Zone, but they can feel it lurking close beneath them.
Noob smells an 0-2 road win for "The Baggies".  And remember:  While only the top two get automatically Promoted, the next four have a playoff for one more move up.
ES Setif vs. Wydad Casablanca – CAF Champions League
It's the Semifinals in Africa!   This is the first match of a two-legged tie.
Wydad, out of Morocco, are the defending champions.  Their league season is just one match on.  Algeria's ES Setif are in first place in their domestic league, though theirs is only a few games in.
Setif is probably only an even match at home against Wydad.  They need to make some hay on their own ground before the return leg road trip.
It's worth noting that Africa's most highly-rated club – Egypt's Al Ahly – are also in action today.  They get overachieving Guinean club Horoya though.  That match will only be as close as Ahly let it be, even on the road.
You're doing it wrong.
No matter what the "it" is.
Guangzhou Evergrande vs. Beijing Gouan – Chinese Super League
B.G. are #1 at just past the 20-match mark in this league's season.   Excellent, especially considering they were just 9th-place in 2017.
At some point, their lack of defense is going cost them dearly.  Today is likely that day.  The defending champs play host, and their GD is 50% better.  They score nearly every bit as much.
Top two will make the AFC Champions League group stage.  3rd-place finisher will get in, but have to play a qualifying round.
Fun Fact:   City Guangzhou is perhaps more familiar to us by an alternate name – Canton.
RESULT:   Evergrande   1-0       G.E. are #B now, while B.G. have dropped to #3.
Cerezo Osaka vs. Jubilo Iwata – Japan J1 League
This match doesn't quite pass Track muster for inclusion (~both clubs in top quarter of a league).  But Noob likes to throw The Management a bone many a time, and he's a Japanophile.  (In fact, he's vacationing in Tokyo right now, post-Seoul business trip.)
C.Osaka finished 3rd last year, making the AFC CL group stage.  Iwata were 6th.  Both teams are a bit lower in 2018 though – 5th and 10th currently.
Still, even the 4th-place team gets a qualifying stage CL berth, so C.Osaka are not irrelevant.  But they need to get over the hump in some matches, as they lead the league in draws.  Get tough, "Cherry Blossoms"!
RESULT:   1-1       C.Osaka remain in 5th, Iwata moves into 9th.
Lobby and Madame Lobina are both official mascots of Cerezo Osaka.
Navbahor vs. Pakhtakor – Uzebekistan Super League
Welcome to Asia's 10th-ranked domestic league.  Where they know how to create some league drama.
Like many across the world, this league divided into Championship and Relegation subdivisions about 2/3 of the way into its season.  But like a minority of those, they throw out the records at that point.
Navbahor finished 4th, but are in 1st now.  They lagged on offense, but now are on par with the other best clubs.  Pakhtor finished 1st, are a close 3rd now.  And they still are best on GD.  They're not scoring at the astonishing clip they once were, but play stonewall defense.
Noob believes just one qualifies for 2019 AFC CL.
Fun Fact:   Navabahor means "new spring"; their home city is Namangan.
RESULT:   3-3
Khatlon vs. Kuktosh – Tajikistan Vysshaya Liga
This league climbed to #12 in the AFC rankings, and so will get a team into the next CL.   This year, they don't have even one.  Instead a couple of their clubs qualified for the Asia Cup.
The season is 20 matches in, and it appears to be a two-horse race.  Kuktosh are 3rd, but a dozen points behind the leaders.  They'd need an historic run to jump both teams.  Even one of them, really.
Khatlon are in 6th and probably a bit better than that.   They're no worse than an even match for their guests today.
RESULT:   Khatlon   1-0
A Buddhist cloister (Ajina-Tepa) near Khatlon club's home city of Qurghonteppa.
Kopetdag Asgabat vs. Merw – Turkmenistan Yokary Liga
In Asia's perfectly average (#23) league, even the champ doesn't get a sniff of the AFC CL.  They head to the secondary Asia Cup.  Not that either of today's combatants will be there, either.   #7 hosts #5.  The good news for them is no one gets Relegated from this league.
Fun Fact:   OK, these guys are just looking to mess up my Scrabble game now.  Merw??  Srsly?
RESULT:   K.A.   2-0
Mwadui vs. Azam – Tanzania Premier
After that extended run through Asia, we finish today's Globetrotting Track in Africa.  This league cracks the top 24, but needs to be twice as good to get two berths into the CAF Champions League.
Their season is just getting started.  Azam finished #B last year.  1st-place Simba SC outscored them by nearly a 2:1 margin.  Mwadui were 10th of 16.
RESULT:   1-1
So long from Shinyanga, Tanzania!
Home of FC Mwadui and where the first big diamond find was made outside S.A.