It's practically a holiday in much of the world  – UEFA Champions League Final-day!
The ten most important matches for us – the newish American fans of the global game – to follow still includes nine other games worthy of your ogling, Noobites.  Let your gaze wander over them all.
Real Madrid vs. Liverpool – UEFA Champions League
To see Noob's preview of the, prediction and the culinary methodology used, scroll down one post or click here:
http://www.soccernoob.com/2018/05/25/uefa-champions-league-preview-and-surefire-prediction-noob-examines-the-cities-traditional-stews/
RESULT:   Real Madrid    3-1     So much for stew.  Maybe next year we'll try desserts.
B.  New York Red Bulls vs. Philadelphia Union – MLS
Even after scoring six goals in their last two games, 7th-place Philly has the statistically worst offense in the Eastern Conference.  Yet perhaps they've found their stride.  They'll need everything they can muster against the league's top offense tonight.
The #4 Red Bulls will likely go after Union defender Mark McKenzie.  He's just 19 and the weak link of Philadelphia's back line.
RESULT:   0-0     Noob needs to be careful.  20 seconds into the match, the radio commentators on SiriusXM were saying the exact same thing about McKenzie and the back line.   Noob's is supposed to be Noob.
Noob was unaware there was such a thing as "Philly Font".  But there's Number B in it.
Chicago Red Stars vs. Orlando Pride – NWSL
A Public Service Announcement from The Management:
Friends don't let friends build cities on swampland.  Go, Chicago.  Down with the silly mice-people of swamp-Orlando.  Thank you for your attention.
If this has been an actual PSA, you wouldn't have been on this Website.
#5 hosts #4.
RESULT:   Orlando   2-5
Cincinnati vs. Louisville – USL
Cincinnati looks wrong no matter how many N's or L's Noob does or doesn't put into spelling it.   Can we just all agree it should be "Cincinnnattti"?  Three of each on the back end works.  Three is a magic number.
Oh yes, and this match is the current Eastern Conference #1 versus the defending league champion and current division #B.  Louisville doesn't score much, but they've not needed to.  Exquisite defense.
RESULT:   L'ville   0-2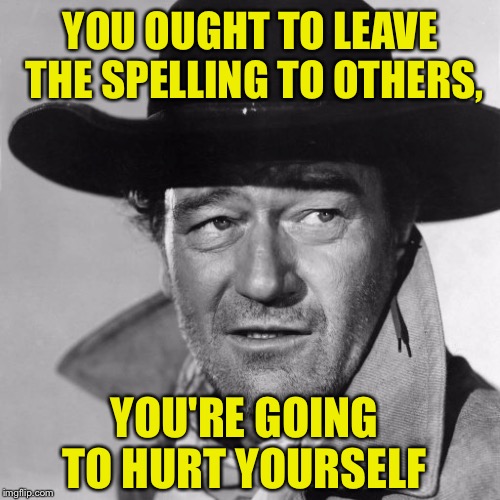 Hush, Marion.
Aston Villa vs. Fulham – English Championship
Welcome to "The Most Expensive Game in Football".  A second-division soccer match in England?  Really, Noob?   Yup.
This is the Final of the Promotion Playoffs, determining which club with join the top two finishers in being promoted to Premier League.  Which is worth something like a quarter billion pounds in TV rights-money and such.
Fulham had a slow start to their season before taking off, are likely the superior team.  Aston Villa's a little tougher on defense, a mite weaker in goal-scoring.
RESULT:   Fulham   0-1     Welcome to the Premier League giant pot of money.
Atletico MG vs. Flamengo – Brazil Serie A
They're just a half dozen games into the season here, but this is #B hosting #1, and Noob digs it very much.  Flamengo are the only club averaging a full two goals per match.  but Atletico hasn't lost since their opening match.  This match will be a… what's Portuguese for "doozie"?
RESULT:   Flamengo   0-1
"Sua mamãe."
Really?  That doesn't seem right somehow.
Arsenal Sarandi vs. Club Cipolletti – Copa Argentina
The FA Cup in Argentina is now in its Knockout phase, the Round of 64.  Third-tier Minnows Cipolletti meet a Premier division club today, albeit a weak one.
Cipolletti is in Patagonia.  Noob's young daughter named one of her stuffed penguins Patagonia.  Let us root for them for this arbitrary reason.
RESULT:   Cipolletti   0-0  /  2-3 pk     We're Adopting Cipolletti!  You did it, Noobites!
Universidad Catolica vs. Antofagasta – Chile Premier
#1 hosts #4 in a league from which three teams will qualify for next year's Copa Libertadores.  Antofagasta co-lead the league in offense, but UCatolica are best defensively, and it's not close.
RESULT:   0-0
Noob may have grown up a Lutheran, but this is…surprising.
AIK vs. Norrkoping – Sweden Allsvenslanliga
Sweden's top league has nearly now cracked the top 20 in UEFA's rankings.  #2 hosts #3 here.  AIK barely allow a goal every other game.  Noob doesn't think Norrkoping has the firepower to take this match on the road.
RESULT:   3-3
Buducnost Podgorica vs. Sutjeska – Montenegro First League
Congratulations Sutjeska!
This is the league's last match day of the season, and The Blues have a whopping 19-point lead on #B BP.  And not that Podgorica is a slouch by any means.  They have that #B wrapped up already themselves.  MFL is only the 44th-ranked league in UEFA, so they'll only get Champions League berth.
RESULT:   Sutjeska   2-3
So long from Nicsik, Montenegro!
Forget footyball, Noob's going 'canyoning'.