10 to Track briefly returns to its former format – full complements of matches for both Saturday and Sunday!  
Luxuriate in it, yet know this will not be regular.  An exhausted Noober passed out last night before being able to finish.  It's faster today to not filter for just one list for the weekend.
But who knows!  If the Noobite masses clamor for separate "ten most important games to follow's" on the weekends, it shall be so.
(Note:  Noob's starting to list game times, if the game is televised on a channel or network that I find reasonably possible to get in the U.S.  All times are Eastern.)
Liverpool vs. West Ham United – English Premier
Let's call this "Hiccup Watch".  Maybe just for today.  Watching sound doesn't make sense.  Where's my staff, we need to brainstorm.
With just a few matches to go, Liverpool sits in 3rd place, good for one of the league's four Champions League berths.  They could easily finish anywhere from 2nd to 5th; the table is tight.   They have plenty of motivation to stay focused at home against 12th-place West Ham.  Can they avoid a costly hiccup?
RESULT:   Liverpool   4-1    Liverpool move to #B, for the moment.  Man Utd. has a tough match tomorrow, so they might even stay there. 
Today, Hiccup learns it's not easy to learn how to train your angry footballer.
B.  CF América vs. Tijuana – Liga MX  
Halfway through the 2017-18 Clausura (second half-season), CFA leads the pack.  Tijuana are in 8th, the last slot that will earn a league postseason berth.
CFA are undefeated, scoring like it's going out of style, and playing nearly the league's best defense.  Tijuana can't score a lick, but have made tremendous strides on defense.  0-1 or 0-0 and a shootout seem the only likely ways the visitors would pull an upset today.  (10 PM, Univision)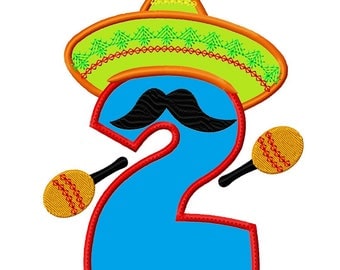 Dios mio, Numero Dos-  so many stereotypes.
Make way for Numero B!
VfB Stuttgart vs. Eintracht Frankfurt – Bundesliga
13th hosts 3rd.  The visitors are in basically the same position as Liverpool – in a CL slot, but in a tight table pack.   Neither team scores a ton.  If Frankfurt gets the first goal, they will button things up for the win.
RESULT:   Stuttgart   1-0
Real Madrid vs. Alavés – La Liga
Another "Hiccup Watch" for our Saturday.
Real Madrid have finally started to turn things around, climbed to 3rd.  Villareal is the only team that could reasonably pass them in the table, so they appear good for one of the league's four Champions League invites.  But will they relax against 16th– place Alaves?
RESULT:   Real   4-0
Manchester City vs. Chelsea Ladies – WSL
The Man City gals had their own hiccup recently, losing to mid-pack Birmingham.  It is their only loss on the season.  This puts them two points behind undefeated Chelsea, so this is as important a league match as we will see today.  A road win would likely settle the title.
RESULT:   2-2   Man City fell behind 0-2 early, coming back with the equalizer in 86′.
Freiburg vs. Bayern Munich – women's Bundesliga
Two teams qualify for Champions League on the ladies' side in Germany.  #B Munich is two points up on Freiburg, but they are about statistically identical otherwise.
RESULT:   Freiburg   2-0   They switch places in the table.
Brass band-themed urinals in Freiburg.   Noob wishes he was kidding.
Connah's Quay vs. TNS – Wales Premier
The New Saints have all but wrapped up the league title.  Again.  Connah's Quay is in 3rd and trying to climb a spot in order to auto-qualify for Europa League.  Since the match is at CQ, this might be a fair fight.
RESULT:   TNS   0-1
Wydad Casablanca vs. TP Mazembe – CAF Super Cup
Like other continental federations, the Africans have an annual match between the winners of their Champions League and secondary tournaments (in Africa, the Confederation Cup).
Wydad have really struggled in Morocco's type flight.  Perhaps all the international play has worn them out.  DR Congo's best come to call for this exhibition, and they're undefeated in their (admittedly weaker) league.
RESULT:   Wydad   1-0
USM Alger vs. MC Alger – Algeria Ligue 1
If USM wants to make a move on cracking the top two and earning a Champions League berth, the time is now.  20+ games into their season, they sit five points behind #B MC Oran.
MC Alger is only in 5th.  They wouldn't normally catch Noob's wandering gaze, but intracity rivalries are hawwwt.
RESULT:   2-2     USM went up 2-0 early, gave this one away.
But if you're bats**t crazy, we have a hard time caring…
Zeta vs. Buducnost Podgorica – Montenegro First League
The only drama left in this league may be for the second Europa League invite.  First place Niksic ran away and hid from everyone.  BP seems secure in a #B finish.  Zeta are trying to stay clear of Mladost, who are four points back.
RESULT:   1-1
Honorable Mention:   Toulouse vs. AS Monaco (Ligue 1), Inter Milan vs. Benevento (Serie A), any Swedish or Finnish Group Stage FA Cup match