Clubs are starting to drop like flies as many of UEFA league seasons come to an end.  But the Relegation fun never ends!  Let's get to know some clubs here at their bitter ends.
But first, some matches of import for happier reasons!
Fulham vs. Derby County – English Championship
League #6 Derby County took the first leg of this Promotion Playoff semifinal, 1-0.  But today, #3 Fulham have the home pitch advantage.  The winner advances to face either Aston Villa or Middlesbrough.  Look for Fulham to return to being the terror on offense today they were all league season.
RESULT:   Fulham   2-0   And so they advance!
B.  Brondby vs. Midtjylland – Denmark Superliga
#1 vs. #B!
Three matches to go in Denmark.  Brondby lead by three in the table, so Midtjylland needs a result here or they're essentially finished.  That's not only for the title, but this league gets just one Champions League invite.  It's worth nothing that Brondby haven't lost since September.
RESULT:   Midtjylland   0-1    And now they're tied!  (Well, Borndby still lead on tiebreaking goal differential.)
Number B is excited for an impending B-team title!
Al Ahli vs. Al-Sadd – AFC Champions League
It's the Round of 16 in Asian's top event!  Qatari side Al-Sadd won the first leg 2-1.  UAE's Al Ahli are the underdogs for this tie, and at home Noob thinks they're only an even match.
RESULT:   2-2   Al-Sadd are on to the Quarters!
And now, the transition into the glorious suckitude!
Karabukspor vs. Fenerbahce – Turkey Super Lig
This match does double duty, being important at both ends of the table.
Fenerbahce have made a remarkable climb back into the Champions League berth conversation with seven straight league wins.  This has them in 4th.  They're not in title contention heading into this last match, but a win gives them a chance at #B.  But anything short of that, plus losses by both teams ahead of them, and it's destination: Europa League.
Karabukspor, what can Noob say?  You earned fewer than half as many points as the team in second-to-last.  No shame, no judgement, but come back when you're worthy.  Relegation.
RESULT:   Fenerbahce   0-7      not a typo
Fun Fact:  Wheelchair basketball is one of the only three sports supported by Karabukspor's club.
Bray Wanderers vs. Waterford – League of Ireland Premier
Good night, but Bray are awful!   They've only earned points in three games this season.  That's more than twice as bad as the next team up.  Giving up more than two goals per match will have that effect.  Waterford have had a super season, sitting in 3rd.
Fun Fact:  Bray Wanderers' home supporter attendance averages just 300.
RESULT:   2-2
3 de Febrero vs. Deportivo Capiata – Paraguay Pro Division
3 de Febrero are going to go right back down to second division.  Hopefully they get souvenir t-shirts before they go, or some emblazoned Yeti cups.  Something.
RESULT:   3 de Febrero   3-0    It's a Relegation Monday miracle!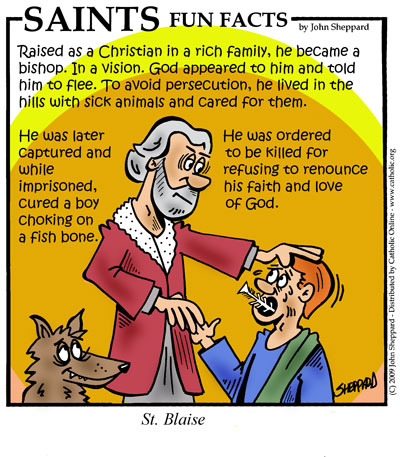 Fun Fact:   3 de Febrero are named for the date of the national holiday of St. Blas (Blaise) Day.
Slaven vs. NK Istra 1961 – Croatia First League
With two league matches remaining, the best Istra can do is tread water and remain in second-to-last place.  This means to play First League next year, they'd have to survive a Playoff against the #B second division club.  Currently they're tied for last, but Cibalia only have one game left.  Slaven are in 7th.
Fun Fact:  Istra plays in a Roman arena on which construction first began in the year 27 B.C.
RESULT:   Slaven   1-0
Kalmar FF vs. Sirius – Sweden Allsvenskanliga
They're not quite ten games into this summer league's season, but last-place Sirius aren't even averaging a goal per game.
Kalmar are a surprise at 4th so far, having been very, very not-4th in 2017.  Noob's expecting a breath-taking scoreless draw from these two.
RESULT:   Kalmar   1-0
Noob knows crest-bashing isn't high art but…
…them's underwear.
Pirin Blagoevgrad vs. Etar – Bulgaria First Pro League
Etar won the first Relegation Playout match 2-1.  The loser here will have to win two consecutive two-legged ties to remain in the top flight.  The winners only have to win one of their next two.
Fun Fact:   PB are "The Baby Eagles".   Could we get some adult eagles in here?
RESULT:   Etar   0-1
Gorica vs. ND Triglav – Slovenia Prva Liga
Last-place Trigalv's hope of a road win today lies in that fact that mid-table Gorica might be unmotivated here at season's end.  If they can climb just one spot, Gorica gets a chance to stay in the top tier league by defeating the second-place team from Slovenia's Second League.
RESULT:  Triglav   0-2    Relegation Monday miracle number B on the day!
So long from Kranj, Slovenia, home of the Orli ("Eagles")!  Adult ones.