The ten most important matches for the newish North American fan to follow.  Our quest is noble.
Chicago Fire vs. Sporting Kansas City – MLS
The Fire placed 3rd in the Eastern Division last season, and unless team make-up has changed a lot, they will play things wiiiiiide open.  KC finished 5th in the weaker Western.
The Management has strong KC ties.   Noob has yet to decide if he will openly root against The Management's teams on principle, cheer along with him (Unlikely!), or modestly heckle.  For today, I'll just say this:  If Chicago score first, KC will get routed.  (6:00 PM Eastern, NBA League Pass 6)
RESULT:   3-4    KC     (KC scored first)
Apparently, Noob's late to this party.
B.  Tigres UANL vs. Tijuana – Liga MX
Noob loves Liga MX more and more each passing day.  They play about the same number of games as other premier leagues (34), but when the season is divided into two separate halves, every game means so much more.
They're 10 games into the Clausura (second half-season), and things are tight as a tick in the table.  Only eight points separate 1st from 13th.  These two are 5th and 7th.  Top eight will get to play in the postseason Liguilla.
The hosts have some trouble on the defensive side of things, but that makes this a good matchup for them.  Tijuana apparently just like to kick the ball as high as they can all game long.  Only 16 goals have been scored in their 10 matches.   (8:00 PM, ESPN Deportes, Univision)
RESULT:   Tigres   1-0
Number B is so ready.
Manchester United vs. Liverpool – English Premier
At #B and #3, both these clubs are looking safe for a top four-finish and invites to the Champions League.  Man Utd. like a lower-scoring game, at least compared to other top clubs.  Noob looks for 1-0 Red Devils win.
RESULT:   Man Utd.    2-1
Sevilla vs. Valencia – La Liga
Spain's top-flight league gets four Champions League invites, and Valencia seem set for that 4th.  They're six points up on 5th-place Sevilla.  They need more than a draw.  Anything but a win and they'll for certain be settling for Europa League.
RESULT:   Valencia   0-2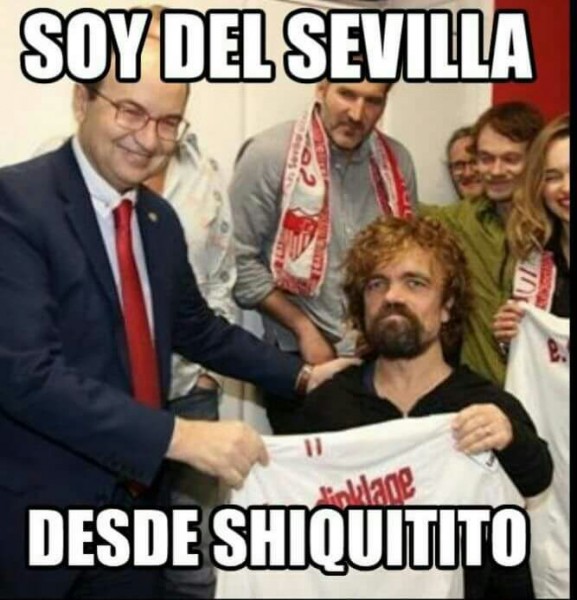 Layers of confusion.
Sunday, 3/11
Atlanta United vs. D.C. United – MLS
What a treeee-mendous first season Atlanta had!   4th place in the brutally tough East.  Pretty much filling up the lower bowl at the NFL Falcons' home stadium.  Just think where they might be in a few years.
Hopefully someplace good.  Unlike long-timers D.C. United.  They crapped the bed to a dismal last-place finish.   (3:00 PM Eastern, ESPN)
RESULT:   Atlanta   3-1     The Capitol-crapping continues
Borussia Dortmund vs. Eintracht Frankfurt – Bundesliga
Likely the most important game on the globe this weekend.  League titles mean a lot, but those seem to be decided for most of the big Euro leagues.  Getting to Champions League is what counts.
These two are tied for 3rd, and three more teams lurk no more than three points behind them.  American superstar Christian Pulisic and Dortmond will be looking to make this a battle of offense today.  Frankfurt won't be able to keep up.   (1:00 PM, FS2, Univision Deportes)
RESULT:   Dortmund   3-2      High drama!  Frankfurt gets the equalizer a minute into stoppage time, then Dortmund gets the winner at 90+5.
They grow up SO fast!
Inter Milan vs. Napoli – Serie A
If the above is most important, it's #7 here giving them a run.
Napoli lead the Italian league by a point, but they've also played one more game than #B Juventus.  Inter are just one point behind Lazio for the league's last Champions League berth.  They play the same defense, but Napoli score half again as often.   (3:45 PM, beIN Sports)
RESULT:   0-0
Rangers vs. Celtic – Scottish Premiership
The sand is running out of the glass on Rangers.  They're just six points behind Celtic for 1st (and the league's only C.L. spot), but few other teams have the capability to beat Celtic.  They'll only face off one more time after today.  Realistically, Rangers have to have a win and three points here.
RESULT:   2-3   Celtic
Wait, those can't be Scottish.  They look edible.
Jorge WIlstermann vs. Bolivar – Bolivia Premier
This is the Apertura (first half-season), and oh my have they changed formats.  While the Clausura will still be played under a more typical round-robin system, right now they league is split into two groups of seven.  The top four from each group will advance to a Knockout tournament.
Aaaaanyway.  These two are tied for 1st in their Group.
RESULT:   JW   4-2
PAOK vs. AEK Athens – Superleague Greece
#2 hosts #1!   Just what's needed – added pressure.  PAOK fans will fight just about anywhere, anytime as is.  The club has already had two points in the table deducted for hooligan fans.  They're five behind AEK.
RESULT:   0-0      Best of all, Noob heard of no fan maimings
Actual photo from fighting before a PAOK-AEK game.   
We should NEVER have sent Greece those Karate Kid VHS tapes.