Relegation Monday!   So much of the week is given here to the great teams of soccer.   Monday's, Noob steers us around to the back ends of league tables.  Let's get familiar with some clubs before their betters send them scattering.
Stoke City vs. Manchester City – English Premier
Has any team ever tried playing two full-on goalies, in addition to the usual standard defensive positions?   Second-to-last place Stoke gives up nearly two goals per game, worthy of scorn and ridicule.  Good luck keeping #1 Man City under, oh, five.
(Noob's not anti-Stoke, btw.   Just a touch crankypants all around, down with strep.)
RESULT:   0-2   Man City
GAH!!!!!
I have GOT to stop interwebbing so!
B.  Werder Bremen vs. Cologne – Bundesliga
Cologne, congrats!   1-1-1 in your last three coming into today.  You've earned yourselves a reasonable chance to climb out of last place.  Of course, you're not going higher than one spot on the table before all is said and done, and getting Das Boot.
RESULT:   WB   3-0
Don't think for a second Number B has missed a bit on his letter responsibilities.
Copenhagen vs. Helsingor – Denmark Superliga
Last-place Helsingor actually do give up two goals per game.  If it weren't for Lyngby playing defense so ghastly that one has to wonder if they understand the rules, H-town would have the worst O and D.
Should you ever get promoted back to Superliga again, consider that two goalies thing.  You still won't win, but at least you'll look ridiculous.  Oh wait…
RESULT:   Copehagen   4-3
PAS Giannina vs. Apollon Smirnis – Superleague Greece
Last Monday, Noob proudly forecast victory for Relelgation Zone Smyrni.  After that glorious win, they are still in the Zone, but can now see daylight.  Today they get another mid-table opponent, but face them on the road.
Relegation Monday is about getting to know some of these teams about to be booted to the netherworld of lower-division football.  But nothing says we can't root for a candidate to actually fight their way out, stay in the top flight.  So– Go, Light Brigade!
RESULT:   ppd
myLANTA!!    
Lower-division soccer netherworld is so…burny.
Dinamo Bucaresti vs. Gaz Metan Medias – Romania Liga I
Romania's top league is now split into Championship and Relegation divisions.  What this and some other leagues do to make things extra-interesting is cut all teams' regular season table points in half, compress everyone a little.
Gaz Metan need all the help they can get.  They're second-to-last.  Dinamo actually finished in a three-way for 6th, nearly avoided this Relegation event entirely.  They should lay utter waste to their guests.
RESULT:   DB   3-0
Maccabi Tel Aviv vs. Maccabi Petach Tikva – Israeli Premier
This is one of the last regular season matches for this league.  They, too, will divide into Championship and Relegation divisions.
Unlike Romania, Noob doesn't think Israel adjusts the teams table points.  MTA is in a tie for 3rd now.  The league's only Champions League invite is still very gettable.  MPT will be in the Relegation division, but at the top of it.  King of Nerds.
RESULT:   MTA   2-0
Yup.   Nerds candy cake.   It's King.
Union vs. Temperley – Argentina Premier
Noob's going to have to start charging Temperley rent.  Argentina uses a multiyear-system to determine which teams get sent down, and Temperley had such a horrific 2016 that there's almost no recovery possible.  Not that they look like they're trying to recover, near the bottom of this year's table as well.  Top-half Union should dismantle them.
RESULT:   Union   3-0
Mineros de Guayana vs. Academia Puerto Cabello – Venezuela Premier
It's not really fair to identify APC as a true Relegation candidate yet.  The season there is only a few games in, and they've played two fewer matches than some teams.  It is reasonable to expect they'll stay there, though.  They finished 3rd in the second division last year, just got promoted, and barely.  Mineros finished #B in last year's Clausura.
RESULT:   0-1   APC    A minor Monday miracle!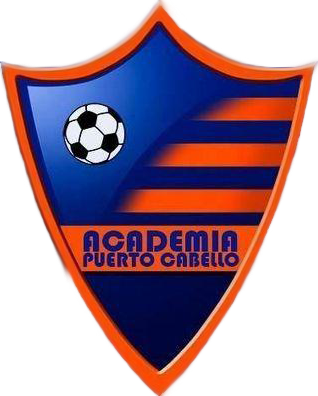 Novara vs. Brescia – Serie B
Italy's second division Relegates four teams – the three lowest in the table, and the loser of a 'play-out' between the next two clubs.
Novara are in 18th, one spot in the table from being out of the Drop Zone entirely.  And it's Brescia who are #17.  The season's nearly done, so this is Novara's last, best chance to get clear of a Serie C demotion.
RESULT:   Novara   2-1     Novara are freeee!   They leap above Brescia, and are both just above the Drop Line now.
And now for one non-Relegation-y matchup–
Esteghlal vs. Al-Ain – AFC Champions League
Noob let Asia's top club event get squeezed off the pages this weekend, so time to give it some space.  They're passing the halfway point of the Group Stage, and Iranian Esteghlal lead their Group of four by two points.
Al-Ain have drawn in all three of their matches and are tied for 2nd.  Top two from each Group will advance to the knockout round.  Betcha they draw yet again!
RESULT:   1-1      Ding!
Oh so many ties…