Nothing changed in the table's top ten this weekend (except for a tie for 8th being broken).
Yet EVERYTHING changed in the table's top ten this weekend.  Here's a smexy link to the updated table, which is also always available under the "More Noobishness" Pages on this site.
Sat., 4/27
#3 Peel Godred               6    vs.    2    #19  Arlesburgh Utd.
#1   Dryaw                         1     vs.    6    #11  Lakeside
#7   Wellsworth            14    vs.   10   #16  Brendam Utd.
#6   Junction & Sheds   1    vs.   5    #8     E.C.D.
#17  Ulfstead                    1    vs.    0    #4    Crovan's Gate
Sun., 4/28
#9   Glennock                    2    vs.    3   #5   Kirk Ronan
#2   Knapford Town       3    vs.    2   #12  Castle Rolf
#14  Brendam Harbor   3    vs.    7   #14  Marron
#20  Tidmouth City       5    vs.    6   #15  Vicarstown
#10  Suddery                     2    vs.    7   T17  Ffarquhar
Review Highlights

 * #1 Dryaw FC - minus freakily injured star striker Christopher Wilbertson  - lose again to Lakeside A.F.C. 

* #B Knapford Town and #3 Peel Godred each win, now trail Dryaw by just one and two points in the table, respectively. 

* Ulfstead and Ffarquhar both win, dropping Brendam United into the Relegation Zone.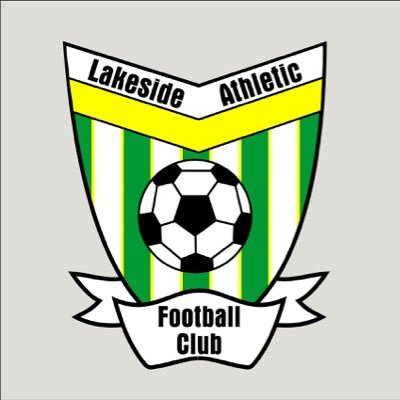 The key match of the weekend turned out to be Dryaw's home loss to Lakeside A.F.C.  The league leaders were missing star striker Christopher Wilbertson.  Was it the difference?   Hard to say.   Sodor's "L.A.F.C" held them to just one goal in their other match this season, too.
So what happened?  Dryaw kept their injury news on the D-L.   Not hard, considering Noob – your exclusive source for all things IoS PL – returned  stateside for Easter.)   It was holiday disaster for Wilbertson.
The club held an Easter egg hunt on the stadium grounds a week ago Saturday.   Wilbertson won.   And he celebrated as he celebrates everything, once again trying to perfectly re-create the famous Klinsmann Dive.  His luck finally ran out, as he whiplashed his neck to the point of needing over a week off.
Does Noob keep recycling the same photo for this guy, post after post?
Maybe Wilbertson just always does this exactly the same way.
(But at least call the kids got participation prizes!)
Wilbertson is expected to return next week for Dryaw's home match versus #6 Junction & Sheds.  Noob will have updates as warranted as I am returning to the Isle midweek.