As World Cup approaches its climactic end, Noob knows soccer will fade a bit from America's collective conscience.
Keep visiting here.  Keep learning with Noob.  I'll keep previewing the ten most important  matches to follow for us – the newish fans of the global game.
And it won't get weird.  And Noob's a fibber.
Belgium vs. England – FIFA World Cup
Noob.  Nooby!   Didn't these teams just lose?
Yes.  And did you just go Harry Ellis on me?  Well-played, pretend writer-in/voice in Noob's head.  You're my white knight.
Aaaaanyway, this is the Bronze Match.  If you've been reading Tracks, you know the names:  de Bruyne, Kane.
The NCAA used to make the last non-finalists play this kind of crappy game.  They just lost.  This is once every four years.  A lot of the players won't ever get that sort of chance again.  Let them go home.
Yay, footyball!
RESULT:   Belgium    2-0
B.  New York Red Bulls vs. Sporting Kansas City – Major League Soccer
Kansas City had been leading the Western Conference for forever.  But a couple of road loses (Real Salt Lake: ok, Montreal: really?) and a home draw against tuckered out-Toronto and they've slipped to 3rd.  Their defense s letting them down, something that never happened in last season's strong campaign.
3rd-place Red Bulls are coming off a "road" loss to fellow East contender NYCFC.  They have regional rival New England Revolution up next.  Still, Noob doesn't see this as a trap game.  They've only conceded four goals in their last six matches.
To appease the Management – with his K.C. ties – Tim Melia needs to step his goalkeeping back up.  The back line has been okayish.  He has not.
(NYCFC hosting Columbus is just as big today.)
RESULT:   NYRB   3-2
Tim Melia tries to defend Zlatan with the trip over me comically-technique.
Chicago Red Stars vs. Seattle Reign – National Women's Soccer League
"Dear Lord in heaven, hear our cries!  Please let us remain #B/climb to 3rd in the standings so we don't have to get decimated by North Carolina in the first round of the Playoffs.  We submit ourselves to Your will.  What do you require of us, Most Holy?"
Chicago is tied for 3rd.  Seattle is #B.
RESULT:   Chicago   1-0
Legia Warsaw vs. Arka Gydnia – Poland Super Cup
It's Sooooooper Cup season!
These are nearly always matchups between the previous league season's champion and the defending FA Cup titlists.  They are typically one-offs.  Sometimes at neutral sites, sometimes not.  They are glorified exhibitions to whet folks' appetites for the imminent starts of the new league seasons.
Legia Warsaw finished 3rd in the first part of the 2017-18 regular season before making off with 1st place once the Championship Round began.  They also just beat Cork City (Ireland) in the UEFA Champions League, 0-1.  They host today's match.
Arka Gydnia narrowly missed out on qualifying for that Champions Round, 7th place.  After that, they sank, though not quite far enough to get Relegated to the second division.
RESULT:   Gdynia   2-3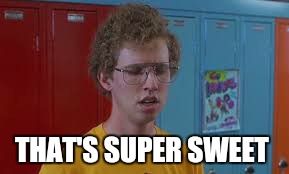 Noob ever has a club of his own, they're "The Ligers".
CFR Cluj vs. CS Universitatea Craiova – Romania Super Cup
Cluj won the truly regular league season and then held on in the Championship Round to take the title.  Craiova are the defending FA Cup holders.  They finished 3rd in the league.   Craiova get to host today.
RESULT:   Cluj   1-0
Albirex Niigata vs. Tampines Rovers – Singapore S.League
Noob is always down for #1 versus #B!  Not that Rovers are a threat to chase down the title.  The Japanese club reserve team is 15-0-0.  But as a reserve team, they're not eligible for international competition like AFC Champions league.  That means #B is the slot that could qualify.
Rovers lead Home United by just a point in the table.  If they have any shot at a result today, it has to be on defense.  They sport the league's second-best.
RESULT:   Niigata   2-1
Fortnite's popular with the hip kids. 
Noob's not above throwing it in here.
Sunday
France vs. Croatia – FIFA World Cup
The Final!  Luzhniki Stadium, Moscow.
France is ranked #7 in the world, Croatia #20.  if the latter win, they will be the second-smallest country to ever do so.
The battle is going to be hottest in the midfield.  For Croatia, Modric is the key to everything.  That he plays for Real Madrid tells you want you need to know about him.  He's joined there by recent hero Rakitic.
For France, Mbappe is the young (19) and main man.   Tell Noob he doesn't look like he's about 35 when his forehead furrows.  Yikes.  Kante is the other man there who will be key to ball control.
Thanks for hanging with Noob during this awesome Cup.  I hope the mini-previews have been helpful even in their brevity.  Fun, and for the newest fans, encouraging in that you've been able to pick up just enough to enjoy the game a little bit more and to chat with friends who've followed the game longer.
Now go, be free!  Seek out more in-depth pregame analysis.  Noob will, too.
RESULT:   France   4-2      Mbappe becomes only the second teenager ever to score in a World Cup final.  (Noob still thinks he looks 35.)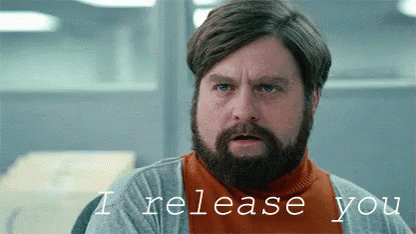 LAFC vs. Portland Timbers – Major League Soccer
Expansion, surprising #B LAFC haven't lost since June 2.  That one was at Dallas, the Western Conference's #1.  During this torrid stretch, they've scored multiple goals every time out.
And if you think that's impressive, Portland haven't lost in 13 matches straight, since April 2!  How are they only in 5th?  But not getting a W in their first five of the season.   They're baaaack.
For LAFC, Diamonde is the leading scorer.  Fellow forward Latif Blessing from Ghana has been smoking hot in July, too.  If both continue as they are, Houston and KC both may find themselves looking up at them in the table.
RESULT:   0-0
Blessing has something of a velociraptor-y look about him to Noob.
Monterrey vs. Necaxa – Supercopa MX
This is the first of two high-end exhibitions for Liga MX today.  They are both being held on the L.A. Galaxy's home pitch.
The Supercopa pits the two Copa MX winners from last season against one another.  Just as the Liga MX season is divided into two separate halves (Apertura, Clausura), so they also play to Cup tournaments.  In the Clausura of 2017-18, these teams finished in 3rd and 11th, respectively.
RESULT:   Necaxa   0-1
UANL Tigres vs. Santos – Campeon de Campeones
These two won the Apertura and Clausura liguillas (post-season playoffs) last season.  This is considered a friendly and not for the title of overall Mexican league champion.  The winner will play the last MLS champions in their home city (Toronto) in the inaugural Campeones Cup in September.
RESULT:   UANL   4-0
All four should play at once.
THEN you'd get a real champion.