Noob is just 2-6 in the top division in his Scrabble tournament this weekend.  And I haven't even faced the former national champ yet.   Welp.
So serving up the ten most important matches to follow, for us – the newish American fans of the global game – is sweet relief to me.  I'm still previewing a match from there this week, but I can't wait to go salve my wounds with a return back to my fall-winter Sodor home next weekend.
Portland Timbers vs. Seattle Sounders – Major League Soccer playoffs
It's the Quarterfinals!   In this and the next round, teams face off in two-legged, home-and-away ties.  The lesser seed hosts first.  That's #5 Portland.
The Timers have had quite the roller coaster season.  Their springtime was simply divine, filled with rain showers and blooming lilies and never a stormy cloud or loss to be seen.  But the summer heat made them inconsistent as could be.
Noob-reviled Sounders come in red-hot, on a five-match win streak.   The defense carried them most of the year.  Of late, it's been their offense shouldering the load.  If that continues, this is a bad matchup for Portland, which struggled on defense compared to most Playoff clubs.   (5:30 PM EST, ESPN)
RESULT:   Portland   2-1
B.  NYCFC vs. Atlanta United – Major League Soccer playoffs
Atlanta were annihilated in their final regular season match by defending champs yet non-playoff bound Toronto.  That cost them the East's #1 seed and the Supporters Shield.  But as the #B team, they still got a bye into the Quarters.
The New York Blues beat Philly in both of their last two matches.   That's good work.  But Atlanta were the scoring champs of the entire league and played just as good of defense as New York City FC.   (7:30 PM, FS1)
RESULT:   Atl   0-1
how Noob imagines the supporters for New York and Philly — grouchy
3.  Wellsworth vs. Ffarquhar – Isle of Sodor Premier
Since Noob's in Asheville, NC, I'll miss this fun matchup in the IoSPL's inaugural season.
Wellsworth were going to be in the bottom of the three divisions.  But they made the Quarterfinals of the first-ever FA Cup this summer.  As reward, they get to play top flite.
Ffarquhar plays in one of the larger towns of the same name, also made the Quarters.  They were slated for PL status already.
These teams were about mirror images of one another statistically.  it's hard not to lean on the visitors as favorites.  Suddric clubs all draw pretty much from their immediate locales for players.  Wellsworth is a small village — it's just a numbers game.
Neither played much defense in the FA Cup, even compared to other teams.  That's saying something.  Aggressive defense is quietly considered uncouth on Sodor.
RESULT:   Ffarquhar   1-5
UNAM Pumas vs. Cruz Azul – Liga MX
With three matches to go in the Apertura (first half-season), Noob believes at least six teams have a realistic shot at the regular season title.
These two are in 4th and 3rd place, respectively.   Cruz Azul play the league's tightest D, but their offense has scuffled this month.  Some of that may be the extra matches as they advance deeply in the Copa MX going on.
Pumas haven't lost a match in a couple months.  I'm not sure they will catch CF America for #1. but I'd bet on them moving up a couple spots to #B.
RESULT:   Cruz   1-2          Cruz is the new #1
Zero to do with soccer, but PersonNoob (my daughter) loves M.L.P.'s "Mane Six".
Arsenal vs. Birmingham City – England Women's Super League
Last season, Arsenal missed a top-two finish and invite to the Champions League by just one point in the table.  And they're still feeling raw about it.  6-0-0, 31:3 GD.  It was Chelsea pulling the unbeaten number all last season, but there's a new leader of this pack.
Nearly all the rest of the teams struggle to score a little, and #3 Birmingham is no exception.  They've only allowed three goals, but may well give up that many today.
RESULT:   Arsenal   3-1       Jordan Noobs with two goals, and the coolly-named Danielle van de Donk with the other for Arsenal
Cork City vs. Dundalk – FAI Cup (Ireland)
It's the Final!
Congrats to the league champs, Dundalk, upending two-time defending champs Cork City.  And now they wrestle over another trophy today.
Dundalk lead the Premier there in goal-scoring and defense.   It's their offense that's the greater strength.
Cork lost too many close matches to make it a close regular season title race.  But Dundalk have only managed draws their last two away matches.  Noob suspects they probably just rested starters with title in hand, but maybe they've spent themselves and the road has become hard.   And while this isn't a home match for Cork, neither is it in Dundalk.  The big national stadium in Dublin hosts this one.
RESULT:   Dundalk   1-2      hail to the victors!
Soooo shiny
Olimpia vs. Cerro Porteño – Paraguay Pro Division
Olimpia ran away with the Apertura regular season title and are doing the same here in the Clausura (second-half season).  They've already guaranteed themselves a berth into the next Champions League.
C.P. again find themselves #B.  Their D is sensational.  But if that's the immovable object, Olimpia's firepower is the irresistible force.  And they're more irresistible – you saucy minxes – than C.P. is immovable.
RESULT:   2-2           Naughtiness ensued at 90′!   A red card for someone on each time and Olimpia hits a penalty at that mark
Portmore United vs. Tivoli Gardens – Jamaica Premier
Jamaica and Trinidad and Tobago are the strongest leagues of those in the Caribbean subgroup in CONCACAF.
Portmore crushed it during 2017-18 regular season, then went on to win the tournament title.  Tivoli finished 3rd last year.  The new season is just seven matches in, but things look largely the same.  T.G. can play defense with the best of them, but can't put it in the back of the net like Portmore.
RESULTL   Tivolo   0-1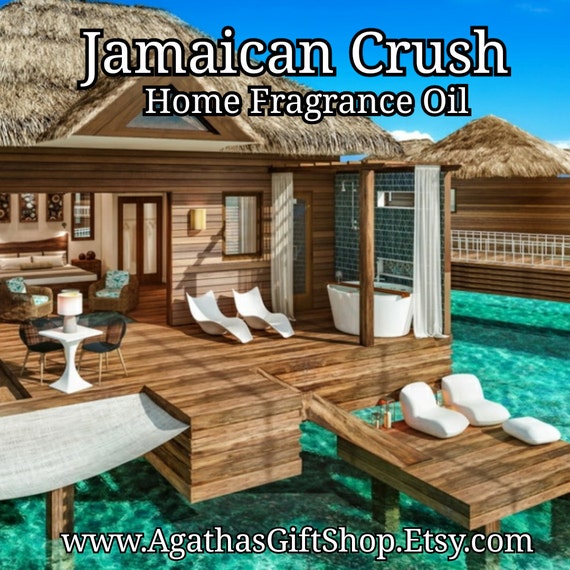 Impress your fave Portmore fan and/or your own Jamaican crush with a lovely gift of Jamaican Crush.
Le Geldar vs. Etoile Matoury – French Guiana Honor Division
Nation a FIFA member?  Nope.  Full CONCACAF member?  You betcha.  Two-horse race last year between these two, with Le Geldar winning the trophy by one point.
And that's an even closer margin here than in most leagues.  In French Guiana, a win is worth four points, a tie worth two for each team, or one point just for showing up to lose.  so instead of two or three table-points being distributed like in most leagues, here it's four or five.
RESULT:   0-0
Scholars United vs. Roma United – Cayman Islands Premier
We finish our Track with another matchup of 2017-18 #1 and #B teams!   This was another race decided by just a point.  But this league is different than most, or was last season.
These top two were both carried by their defense.   They didn't Small Ball, but the next four teams in the table all played about as well or better on offense.  Just not the way these things happens in most places.
RESULT:   1-1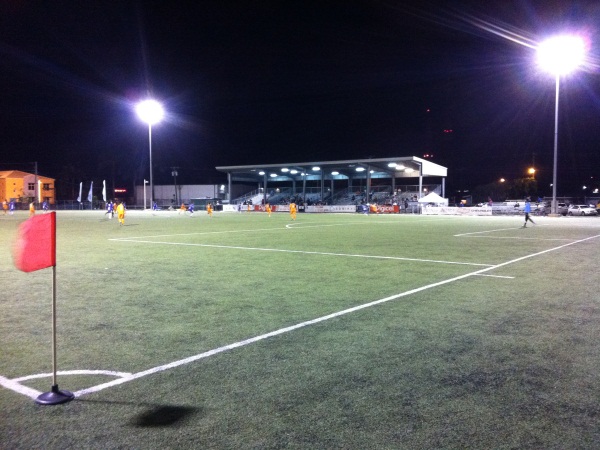 So long from T.E. McField Sports Center, George Town, C.I.!
home of Scholars