Soccer scheds far and wide tend to run a little lighter right after the weekend.  Natch.
We here at Noob take advantage by taking you on a journey of Suckitude!  Embrace the darkness of a Monday.  Let's get to know some teams on the edge of getting Relegated from their leagues.
Or will we see Monday Miracles?
Seattle Sounders vs. Houston Dynamo – Major League Soccer
Houston is about to put a wrap on their season.  They just won the U.S. Open Cup.  But they're in 10th here in the West, need a win to stay even mathematically alive for a postseason berth (top six from each conference get in).
Noob's hoping they can manage exactly that!   When the opponent is Seattle, Noob will root for almost any team.  Little would please Noob more than to see the Sounders just lose and lose until they drop from 5th to out of the playoffs.
Noobites, I can't ask you to join me on this journey of scorn.  The first hardcore soccer fan I met long ago was a college T.A. of mine.  A bandwagon-jumping Seattle fan with no connection to the area.  I love to imagine his sad face when woe comes to his team.   (10:30 PM EST, ESPN+)
RESULT:   Seattle   4-1      Victor Romero Rodriguez with two second half goals.
B.  Cuba vs. Canadia – CONCACAF Women's Championship / World Cup qualification
Reminder:  Two Groups of four, top two finishers advance to the Knockout State.  Top three of those four make World Cup!
Cuba is not likely to be advancing.   They lost their first match 8-0.   Good LAWD.  88th in the world gets no respect.
The Canadiaians are one of the world powers, ranked #5.   Noob handicaps this match at Canada minus, oh, 15.   Unless a lot of Cuban national team fans are showing up to Edinburgh, Texas to turn it into a home-match feel.   (8:30 PM, FS2)
RESULT:   Canadia   0-12        not a typo.   really.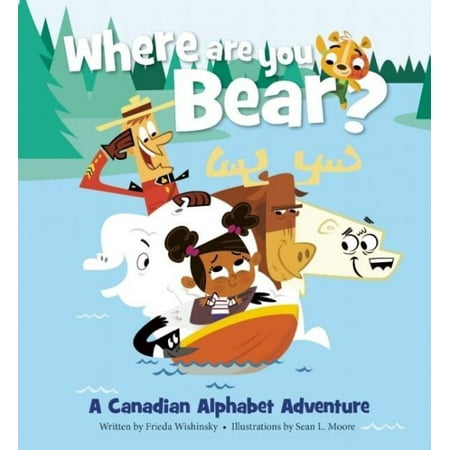 Number B, a literary star the world over.
B is for bear, and bacon.  So much the bacon.
Cork City vs. Bohemian FC – FAI Cup (Ireland)
The Irish FA Cup semifinal!   Winners gets runaway league champion Dundalk for the Cup.
Cork City won the 2017 league title and finished #B this year.   They'll present a nice, clean changing facility and some lovely parting gifts to midtable Bohemian before whomping them by a goal or two.
RESULT:   Cork    2-1         On to the Final!
Once Caldas vs. Leones – Colombia Primera A
Let's move through the Sadness Soccer in order of likelihood of an upset, least to most.
Leones are last in the current league season and in the multi-year aggregate Relegation table.  They're the only club that averages less than a point in the table earned per match.  They're getting Booted to Primera B, if B will even have them.
Once Caldas are just a point out of 1st place currently.  Noob think's favoring them by a goal and a half is generous.  To Leones.
RESULT:   0-0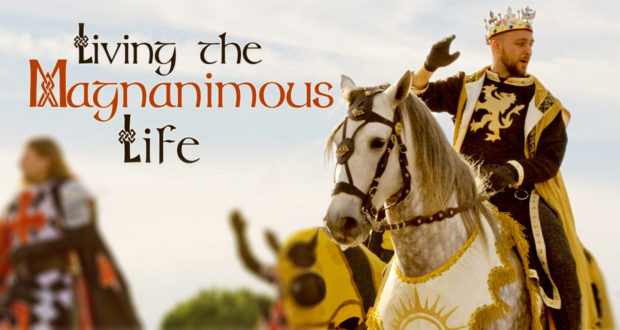 You're darn right Noob is.
Guayaquil City vs. Deportivo Cuenca – Ecuador Serie A
Seven goals in 12 matches.   Is Quayquil even trying?   Really, they need not.  Last in their stage and the season's aggregate table.  To avoid Relegation, they have to leapfrog two teams.  The second one is 14 points ahead of them.  Quayaquil has only scored seven points this entire Stage.
Cuenca are below average themselves, so this might be one of GC's few chances to get a full-fledged win, being at home today.   (8:15 PM, GOL TV)
RESULT:   1-1
Fun Fact:  The second time Europeans went to loot Quayaquil, they had to suddenly quit the expedition when a yellow fever epidemic broke out.
Fluminense vs. Parana Clube – Brazil Serie A
Only one team in the league hasn't scored twice as many goals as Parana, and that club misses that mark by just two scores.  The bottom four get kicked out of this league, and Parana are ten points behind second-to-last place.
They're not just getting Relegated.  They're going to get forced to all retire, take up Tiddlywinks.
Fluminense are utterly average, and that's good enough to expect them to coast to a two-goal win today.   (7:00 PM, Premiere Futebol Clube)
RESULT:   Fluminense   4-0
World Tiddlywinks Championships.  Real.
[insert joke HERE]
Tigre vs. Estudiantes – Argentina Primera
Argentina uses a three-season table to determine which clubs offend them most.  Tigre are second-to-last in that.  But so far this early season, they're actually playing just bad soccer, instead of their usual horrific variety.
Estudiantes are playing horrifically.  Surprising.  This is typically a midtable club.   Noob's forced to consider this a toss-up at worst for Tigre!   (6:00 PM, TyC International)
RESULT:   Tigre   1-0
Fun Fact:  The team no longer plays in the actual town of Tigre, bur rather in Victoria, Buenos Aires.
Nittaidai vs. NTV Beleza – Japan Nadeshiko 1
In Japan's top women's league – one of the world's strongest – they automatically Relegate just one team.  But the next team up the table will have to play in a Relegation Playoff with a second-tier team for the right to play N1 next year.
Nittaidai are in that latter position.  The season is young, but it appears there will be a big gap between the bottom three teams and everyone else.  Noob makes no prediction on which wins this game of Melancholy Musical Chairs and survives.  They're all equally crappy.
Oh, and Beleza win the league every year of late and should beat them by 2-3 in their own house.  Wheeee!
RESULT:   Beleza   0-4

"Yay – successful huddle!"
Botosani vs. Dinamo Bucaresti – Romania Liga I
This is one of the European leagues that separates into Championship and Relegation subdivisions later in the season.  Just under a dozen matches in, it appears these two aren't among the top candidates to actually get Relegated.  But they're not far above them (11th and 12th of 14).
Both can actually score about as well as low-end midtable teams.  But they defend like wet papier-mache.
Not Exactly a "Fun" Fact:   The stand Dinamo's ultras use is named after Catalan Hildan, a player who died at age 24.
RESULT:   Botosani   2-0         Maybe the tiniest of Miracles!
Hapoel Tel Aviv vs. Ashdod – Israel Premier
We finish the Track with the least likely Relegation candidates that still qualify for today.   These two are two pretty average clubs that currently fall just below that Championship/Relegation line, same as Romania has.
HTA look to be trying to make every game 0-0.  It's not an uncommon strategy for teams like them that were just Promoted, but that style of play rarely holds up over a whole season.
Ashdod don't score much more.  Noob thinks they're more likely to drop then climb into the top half and avoid danger.  This may be the Suckitudiest match of all, as Noob looks for it to be 0-0.
RESULT:   0-0       Ding!
Heavens!  Is that Hapoel's junk just fallen clean off and sitting there IN the crest?