After a weekend of most glorious footyball from around the world, Noob brings the sadness!
Let's spend our ten most important matches around the world today on teams fighting against or even resigned to Relegation.  Honor the falling and fallen.
First, a few matches that matter much for happier reasons —
Denmark vs. Ukraine – women's World Cup qualification (UEFA)
Reminder:  Groups of five, winners advance, some of the best #B* finishers will play another qualifying round.
FIFA-ranked #13 Denmark trail #27 Ukraine by a point for Bth * in their Group.  Neither will catch Sweden to win it, so this is must-win for both sides.  Runner-up is their only shot, with nothing guaranteed even then.
RESULT:   Denmark   1-0
*Number B and B-th replace #2 and second in lists.  It's a Quest for Change. Get on board, Noobites.
Now-WWE's Rouna Rousey's wrestling debut is done.  
So stay with the women's sports today!
B.  "Red Bull" Leipzig vs. Bayer Leverkusen – Bundesliga
The German league title has been long since decided.  The top three seem clear.  But which club will get the fourth and final Champions League invite is up in the air and close.
Leipzig is in a tie for 4th, and has played one fewer game than their peer.  They are unbeaten since their ghastly February.  Leverkusen are behind them by only one point, and have also played one fewer game than most league teams.  Leverkusen haven't scored in their last two league matches.  Advantage – Caffeinated Ones.  (2:30 PM Eastern, FS2)
RESULT:   Leverkusen   1-4    They are now in 4th.  Leipzig drops into a tie for 5th, and down on the tiebreaker.
And welcome to the new world.
The world of Number B.
FCSB vs. Craiova – Romania Liga I
#B hosts #3 in the league's championship division, and they've played one fewer game each than #1.
FCSB only trails #1 by a point.  Craiova is another four back.  They need a win, stay alive with a draw, would be devastated by a loss.  Even as a top-20 league in Europe, this one only gets one Champions League berth.
RESULT:   FCSB   2-0
France vs. Canadia – women's international friendly
Women's World Cup isn't until next year, but say hello to a match that could be a Final as easily as any.  These are the #5 and #4-ranked teams in the world.  Noob doesn't know how easily this is found in North America, but it's on at 3:00 PM Eastern on TV5MONDE, a global French language broadcast channel.
RESULT:   France   1-0
2.5x the amount of monde as TV#BMONDE
And now, bring on the pain!!
Genclerbirligi vs. Galatsaray – Turkey Super Lig
What better way to start the Relegation Watch sadness than in Turkey?  At least they get to host, but second-to-last place Gencler (yep, we're tight like that) are hosting perhaps the league best team.  Genc-y only scores one about every other match, so this might get very ugly, very quickly.  (1:00 PM, beIN Sports)
Fun Fact:  Genclebirligi are knows as "The Wind of Ankara".  It's because they blow.
The Management:  Noob!
Fine.   It's half-true anyway.
RESULT:   Gencler   1-0     It's a Relegation Monday miracle!
Estudiantes vs. Chacarita Juniors – Argentina Premier
Chacarita is on Relegation Monday enough to be charged rent.  They're last in the multiyear table to determine which four clubs will get the boot, and by a lot.  Estudiantes are a midtable bunch.  (8:15 PM, TyC Sports International)
RESULT:   Chacarita   0-2      More Monday miracle action!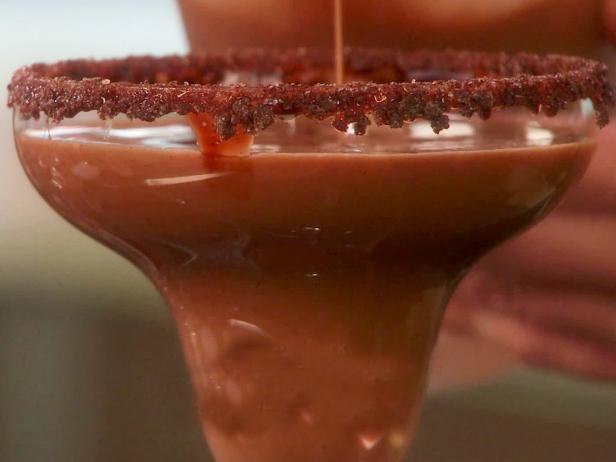 Yup.  Choco-rita.
Juventus Bucaresti vs. Sepsi OSK – Romania Liga I
Romania – come for the featured championship subdivision match, stay for the wailing and gnashing of teeth!
These are the bottom two in the league's Relegation Play-out subdivision.  They're not so far back as to be without hope, so we may still see some fire in them.
Fun Fact:  Juventus Bucaresti are actually the intellectually-challenged spawn of Italian Juventus players from a generation ago, exiled to Romania.
The Management:  Noob!
What?  Make a new Page for the site and counter my claim there, The Management.  I'm working here.
RESULT:   Sepsi   0-2
Etar vs. Dunav Ruse – Bulgaria First Pro League
This league has divided into championship and Relegation play-out subdivisions as well.  But why keep things simple?  They then divide the eight Play-out clubs into two smaller subdivisons.   The bottom two of each of those will play a bracketed tournament to see who stays and who goes.
These two are at the bottom of their subdivision and won't be climbing up.  All that remains to be determined is which will host their bracketed-round match later on.
RESULT:   Etar   2-1
Fun Fact:  Etar are the Boyars, former Russian family of nobility
Not Russian
Vitez vs. Celik Zenica – Bosnia and Herzegovina Premier
Bottom two of the Relegation subdivision in one of UEFA's weaker leagues.  Sadness upon sadness.
Fun Fact:  Vitez means "knight" in southern Slavic languages, and so their team is The Knights.
RESULT:   CZ   0-4
Avellino vs. Perugia – Serie B
Is there any possible sunshine on a Relegation Monday?   Italy!
The bottom three are automatically booted to Serie C.  The next two have a Play-out match at season's end, and the winner gets to stay up.  That's where we find Avellino. And they're statistically much better than the teams below them.   In fact, Noobstradamus is calling this one for the fighting Lupi!  #6 Perugia will fall.
RESULT:   Avellino   2-0     Wait, I got one right?  I mean, ummm… oh bloody hell.
Perugua's much to artsy-fartsy a city for me.  
(They make fun of my wardrobe there.)