Noob's gonna roll out the ten most important matches for us – the newish American fans of the global game – to follow day by day this Midweek.  Teasing, then pleasing.  Or something.   (now complete)
Tuesday, 5/22
LAFC vs. Borussia Dortmund – international friendly
With the league season wrapped up for many of the European clubs, now they can tour around!   This is an especially fun one because American superstar Christian Pulisic plays for the German side.
If both teams are trying their hardest, playing starters, it's hard not to see LAFC as a two-goal underdog.  Noob's heard it said that the difference between a top league like Germany's Bundesliga and MLS is akin to Major League Baseball vs. low class-A minor league stuff.   (10:00 PM Eastern, FS1)
RESULT:   1-1
Mr. Shucks (in beach night promotional attire) of low class-A Midwest League's Cedar Rapids (IA) Kernels seems offended.
Actually, it's hard to tell…
B.  Horoya vs. Mamelodi Sundowns – CAF Champions League
In Africa's Champions League, he 16 remaining teams have been divided into pods of four.  Top two finishers advance to the Knockout stage.
This is just the second of the six matches for these two.  Horoya hail from Guinea, the 18th-ranked league in Africa.  Mamelodi are the powerhouse team from South Africa, the 5th-ranked league.  This is two matches in a row where the home side should be valued at -2 goals, INHO.
RESULT:   2-2
Number B as guinea pig food.
Wednesday, 5/23
NTX Rayados vs. FC Wichita – U.S. Open Cup
Third Round of America's FA Cup!  Last Round, the tier-two (USL) teams entered the competition.  One more, and the big boys (MLS) join the fray.  There are lots of matches this week, but Noob is featuring this one because it's fun to follow the lower-rung clubs and this match features two.
The Rayados ("Stripes", or maybe "Striped Ones") are from the amateur North Texas Premier Soccer League.   FC Dallas Roma made it to the Fourth Round out of this league once, so a touch of history could be on their side.  FC Wichita play in the Heartland Conference of the fourth-tier NPSL, and are also of amateur status.
RESULT:   NTX   3-2     Rayados lead 2-0 before blowing that lead, then scoring the winner at 86′.
Orlando Pride vs. North Carolina Courage – NWSL
The Orlando gals are in 3rd, get to host the league's one remaining undefeated team today.  They had a rough start, not winning any of their first three matches, but haven't loss since.
As tenured Noobites will know, there's an absolute side to cheer for here.   It's called "whoever's playing a team from a Swamp City".  Noob disavows you, bad urban planners!  Go, NC.
RESULT:   NCC   3-4     Courage wasted 0-1 and 1-3 leads before getting the final goal at 90′ mark.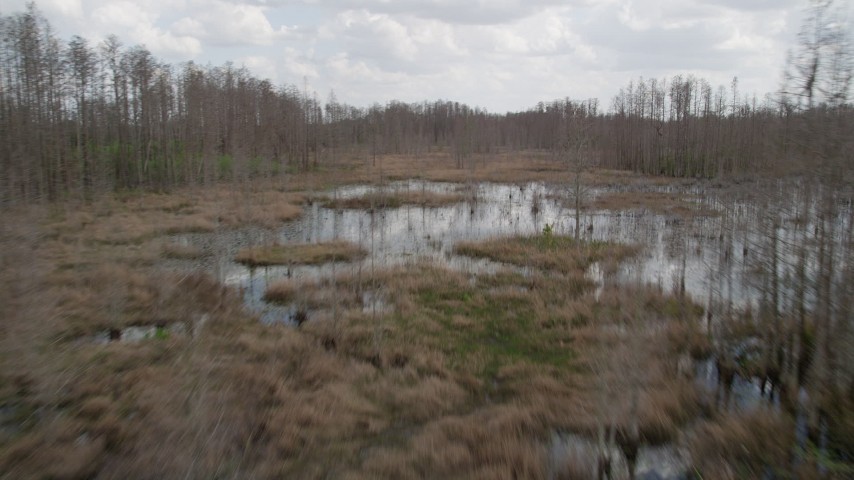 Actual photo of Orlando.
Your future looks bleak, mice-peoples.
Dinamo Zagreb vs. Hajduk Split – Croatia FA Cup
The Final!   Neutral site, a city called Vinkovci.  Bottom-rung club Cibalia plays there, which is named after the former Roman name for the town.
These clubs finished 1st and 3rd in league play, respectively.  Strangely, neither have been playing very well of late though.  Zagreb's the one that's on the worse skid.
Noobstradamus Sees:  Split taking the match 0-1.  And their extra-hooliganish fans will maim at least two Zagreb supporters.
RESULT:   Zagreb   1-0
Partizan vs. Mladost Lucani – Serbia FA Cup
Another Final!   Also a neutral site, city of Surdulica.
There was gulf in the table between the top and the bottom halves, and Lucani wasn't even the best of the worst, finishing 11th.  And bad luck – they lost at this stadium to the host Superliga club in the last league match of the season.  Bad vibes.
Worse, Partizan were the #B league finisher.  The only good thing working for Lucani is their offense.  It gives them a puncher's chance, to mix sports metaphors.
RESULT:   Partizan   1-2     FA Cup cham-PEENS!
Mixed metaphor.
Dinamo Minsk vs. BATE Borisov – Belarus Premier
BATE Borisov is the one name to know from this country.  A dozen consecutive league titles, 7-0-0 this season, and a goals-scored/allowed of 12-1.  yet Minsk is the one team that might give them a fight, especially on their own turf.  They're #B and finished there in 2017 as well.
Noobstradamus Sees:   …Minsk knocking BATE a little off their pedestal!   1-1.
RESULT:   BATE   0-1
Pusaks FC Academy vs. Ujpest – Hungary FA Cup
And back to another Final!   Noob's been taking these in in order general strength of soccer in each nation.
The NB1 league was a two-horse race this season, but neither of them got to this Final.  Instead, we get the 5th and 7th-place teams.  But what makes this super-fun is that Puskas is the youth team affiliated with league-winner Videoton.   It will take place in Budapest, where Puskas is from, though not on their home pitch.
RESULT:   Ujpest   2-2 /  4-5 PK         So close, kids!
"If you win the final, kids, you get pizza and ice cream after".
Thursday, 5/24
Atletico Nacional vs. Colo-Colo – Copa Libertadores
South America's version of Champions League.    The Group Stage is concluding.  Pods of four teams, top two finishers advance to Knockout stage.  Here's your midweek featured match for the CL:
Last match of the Group Stage, and Colombia's top entrant – Atletico Nacional – leads the Group.  Chile's second team in (and likely best, really) are just two points back and tied with another club.  To further thicken the soup, the last-place team still isn't out of it at two more points back.
Atletico are the only team with a positive goal differential here.  They come out of the stronger league and soccer country, are likely favored by a goal.   (8:30 PM, Fox Deportes)
Noobstradamus Sees:   …that Atletico has lost two straight between CL and league play, are having trouble scoring.  That's never a problem for Colo-Colo.  Visitors win 0-2!
RESULT:   0-0     Both clubs advance to the Knockout Stage.  3rd-place Bolivar won today and tied Colo-Colo on points in the table, but they were going to need a much bigger margin of victory today to catch up on GD.
Wolfsburg vs. Lyon – UEFA women's Champions League
The Final, in Kiev!
Wolfsburg hasn't lost since November.  Noob didn't easily find the last time Lyon lost a match.  They're the three-time defending champs.  Until they lose, put your euros on the French ladies.  Wait, that came out wrong…
RESULT:   1-4   Lyon     Congrats to the champs!    It was a weird and then very wild match.  No one scored in regulation.  Then Wolfsburg scored at 93′.  And then Lyon went OFF.
So long from Kiev!