So what IS Noob?  I am Noob.  This site is Noob.   Most importantly, Noob is of two main facets:
Bringing Noobites the ten most important matches to follow, from the perspective the (well, a) newish American fan of the global game.
Noob also fancies himself to be the Sunday comics section to the rest of the more mainstream, serious soccer sites out there.  Even if it's closer to just old Farside than any other strips.
Now, feast on a kick-ass slate of matches today!
Portland Thorns vs. North Carolina Courage – National Women's Soccer League
American women's soccer fans, the Final you deserve is here.   Regular season #B hosts #1!   Some places might have NC listed first as the top seed, but they're playing it in Portland because of Florence.
Portland's Lindsey Horen was just announced as league's Player of the Year, having finished 3rd in scoring.  NC's Lynn Williams was runner-up in that category.  Both also sport top-notch attacking passers.
Noob thinks the difference-maker for Portland will have to be secondary scorer Christine Sinclair.  Two goals with one being by her and the Thorns will hoist the trophy.   Otherwise, the one-loss superpower Courage win.   (4:30 PM EST, Lifetime)
RESULT:   Courage   0-3       Hail to the victors!    Jessica McDonald with a pair of scores.
B.  Atlanta United vs. Real Salt Lake – Major League Soccer
League-leaders in putting points on the board, Atlanta look to extend their four-point lead in the Eastern Conference.  Meanwhile, RSL lead the Noob in riling me UP.
Original owner Dave Ricketts decided when the club was formed to tie into a club that doesn't suck (Real Madrid).  Never mind that Madrid get to be royal because of a king's patronage.  Rickett's is a JetBlue board member, which is anything but monarchal in the corporate world.
Oh yeah, and they're 5th in the West.  It's a good matchup.  But RSL needs to lose for Noob's belief in an omni-benevolent god in the universe to be confirmed.   (7:00 PM, ESPN+)
RESULT:   ATL   2-0
Number B – straightening Noob out on the whole omni-benevolent God-matter.
Montreal Impact vs. NYCFC – Major League Soccer
Noob's been writing of late that Montreal have been recently and surprisingly frisky.   Turns out, they made their big move in June and early July.   We live, we learn, Noobites.  They're in 6th, and top eight will make the Playoffs.
NYCFC are somehow still in 3rd, despite not having won a match in five weeks.  They're in no danger of dropping out of the playoffs this late in the regular season.  But it's looking like they need some kind of shock to the system to get them moving back up toward a top-two seed.   That wold mean multiple postseason home matches.  (7:30 PM, ESPN+)
RESULT:   1-1
Manchester United vs. Wolverhampton Wanderers – English Premier League
No two teams from the table's top are battling today in the PL, but we do get a match with two teams in strange positions.
Man Utd. have won three in a row, though that only pulls them up into 8th place.  And those victories were over two bad league teams and an overmatched Swiss side in the Champions League.
Wolverhampton have also had three wins a row, also over weaker competition (two poor PL sides and a second-division team in the EFL Cup).  They didn't allow a goal to any of them, either.
All considered, it's about impossible to not consider the evergreen powerhouse that is Man U the favorites.  Wolverhampton have seen some early success after having been Promoted, but they have to score more than a single goal per match to keep it up.
RESULT:   1-1     Or maybe one per game can keep you afloat!   On a side note, Man Utd's goal was scored by "Fred".   Yup.  Just Fred.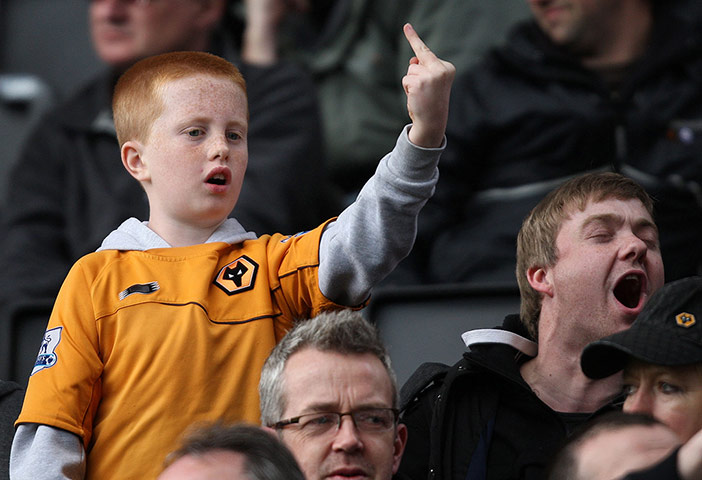 Feel about it how you will, Wolvers, Noob calls it as seen.
Toluca vs. Necaxa – Liga MX
Another league dear to our hearts that isn't featuring a 1-B matchup or anything close.  But we have what I have called a "Hiccup Watch".
Toluca is 5th here in the Apertura (first half-season).  Top eight make the Playoffs.  By table position, Necaxa should be toast on the road.
Thing is, they haven't lost to Toluca in many consecutive matches.  Noob's not convinced Toluca an avoid having a Hiccup tonight.  Momentum, inertia – powerful forces.  (6:00 PM, ESPN Deportes)
RESULT:   Toluca   3-2
Schalke 04 vs. Bayern Munich – Germany Bundesliga
Last year's #B and #1 face off!  The exclamation point could be overkill in a way, though.
Schalke have lost all three of its matches to start the new league year.  More, none of those opponents were teams that finished anywhere near the top in 2017-18.  Noob's not ready to call their 1-1 Champions League home draw against Portugal's FC Porto a sign that everything is turned around now.
Bayern are 3-0-0, doing Bayern-y things to all.  (12:30 PM, FS2)
RESULT:   Bayern   0-2
Ummmm…
Isn't anything we do Bayern-y by definition? 
Can we do otherwise?
Al Ahly vs. Horoya AC – CAF Champions League
Not long ago, Noob Tracked the first match of this two-legged Quarterfinal.   Africa's greatest team went to Guinean Horoya and only got a 0-0 draw.  By ELO ratings, this is a team the Egyptians should utterly wreck, no matter whose pitch their playing on.
Still, now they get to take care of business at home.  Perhaps they won't assume Horoya will just lay down for them this leg.
RESULT:   Al -Ahly    4-0    
Pittsburgh Riverhounds vs. Indy Eleven – United Soccer League
Noob tends to shy away a little from second division leagues on weekends, even Amuricuh's.   Just sooo much D1 football here and the world over.
But "an opening" was created when one of the teams in a Nadeshiko 1 match I'd pre-listed dropped too far in the standings to meet Noob's exacting criteria.  Match 8 was going to be three-time defending champion NTV Beleza hosting Noob-fave Urawa Red Diamond Ladies.  Alas, Urawa has slipped to midtable.
RESULT:   Pitt   3-2
I got the word, Noob!
Urawa's #1 U.S. supporter and unofficial spokesman mascot is back once again.
<—  Where the sushi goes.
Sorry, The Situation.  I know you were excited.  Don't worry, you'll still get your appearance fee.
I'd better!   I'm still waiting for them all from last season.
Check, er, checks are in the mail, The Situation.
Aaaaanyway, Pitt and Indy are 3rd and 5th-place in the USL Eastern Conference.  Top eight make the Playoffs.  Top four get home-pitch advantage to start out.
Riverhounds are the class of the entire league, defensively.  Thankfully, not just by taking the air out of the ball, they score more than a little.  Indy are more balanced, but seem like they've peaked in what they can achieve.  Their D is just mediocre.
Coleraine vs. Linfield – Northern Ireland Football League Premier
It's merely semi-pro ball, one of Europe's lower-ranked leagues.  But Western Europe is always on Noob's radar.  These are two perennial powers, #1 and #3 in the early season-table.  They're also the only two who haven't yet lost.
RESULT:   0-0     That's one boring way to make sure you each stay undefeated.
# Honorable Mention:    At odds with Noob's desire to keep things mostly D1 on weekends is my utter inability to stay away from shiny 1-B matchups.  So before we wrap up, Noob sends the hippest of shouts out (shout outs?) to Ross County and Inverness of Scotland's second-tier Championship League, #B and #1 there.  Go fight win!
Hiroshima vs. FC Tokyo – Japan J1 League
Hiroshima looked ready to run away with the league title not too far back.   And while they haven't played poorly the last month, they've scuffled just enough to give hope to more traditionally great Kawasaki.  They're better on both sides of the ball than #3 FCT.
But a loss – hardly unthinkable – and that Kawasaki group could pull to within a point of the league lead.
RESULT:   1-1
So long from Hiroshima!   
Try to visit when you can catch the Flower Festival.