The ten most important soccer matches for us – the newish American fans of the global game – to follow.   For all the rampant caaamedy, there's actual football nougat inside this candy bar!   Come, savor it, Noobites.
Orlando City vs. Atlanta United – MLS
The Management and Noob shake our collective fist at you, Orlando City!   Constructing a city on a swamp is the worst idea ever, but footyball facts are undeniable.  The #3 team in the East is en fuego.  They've won six consecutive matches, including an impressive 4-3 win over New York Red Bulls.
Can Atlanta rekindle their fire after a road loss to Western #1 Sporting Kansas City?  Probably!  They're #1 for a reason.
Noobstradamus Sees:   MLS #1-ranked (tied with Tim Howard, COL) Brad Guzan standing on his head today and shutting down The Orlando City Lions Bad Urban Planners.   ATL 0-2.
RESULT:   ATL   1-2.   Any man alive were Orlando fans upset at the end of that one.  Throwing bottles all over the field.  Stay classy, central Florida.
Orlando, FL Urban Planning Office
B.  LAFC vs. NYCFC – MLS
The Alphabet Soup Derby – could it catch on as a moniker?  Noobites, let's get this silliness done.  Today, it's a battle of #B's, too.  They're both second place in their respective divisions.
LAFC has been so impressive for a first-year expansion club.  Uruguayan national Diego Rossi is their big goal-scorer to have an eye on.
Noobstradamus Sees:   …that the early season crown of being #1 lay too heavy on the heads of NYCFC.  They've lost two of three, including an 0-4 curbstomping by NY Red Bulls.  Momentum.  LAFC 1-0.
RESULT:   2-2
No need to fear Number B's.
Unless you like Number Two.
Then you shall feel the stinging wrath!
3.  Toluca vs. Tijuana – Liga MX
Tijuana mildly surprised by winning the first leg of this postseason Liguilla semifinal, 2-1.  Going to ten-time champions Toluca's house today is another matter entirely though.
Noobstradamus Sees:  …the defensive battle I thought the first leg would be.  Toluca 1-0, with a goal just before the half.
RESULT:   Toluca   4-1   They advance!
Newcastle United vs. Chelsea – English Premier
Chelsea really screwed the pooch last match, drawing lowly Hudderfield come to their stadium and achieve a draw.  Now they're two points behind Liverpool for 4th and the league's final Champions League berth.  To be fair, they'd been on a five-win tear right before that.
Newcastle seem to have thrown in the towel on the season two weeks ago, losing four straight.  But all Liverpool need to hang on to 4th is a draw at home against the Brighton & Hove Albion Nobodies.  (Nickname verified.)
(The Management here:  Nickname verified as false, asshat.)
Noobstadamus Sees:  Trouble brewing at the office between me and The Management.  Let's rumble!
RESULT:   Newcastle   3-0     And The Management and Noob ended up doing a test run of a movie review podcast, so all is well.
Quarter neither asked nor given, The Management!!
Maritimo vs. Sporting CP – Primeira Liga
Things are looking grim, if not impossible, for Sporting CP and their CL aspirations.  Portugal's league gets two berths.  They're tied for #B, but down insurmountably on goal differential.  And today they get a reasonably tough test on the road at #7 Maritimo.  Far worse, Benfica (fellow #B) have a gimme against low-run Moirirense at home.
Noobstrdamus Sees:  …Europa League in Sporting's future, even with a 1-2 win today.
RESULT:   Maritimo   2-1    So it's Europa League for Sporting CP
Standard Liege vs. Club Brugge – Belgium First Division A
This has become won of the best title races in Europe!
Standard Liege just took down Anderlecht, now get their shot at the #1 club.  But they trail by four points in the table, and there's just one league match to be played after this.  This is must-win for SL regarding title hopes.  Of more concern might be that they're only ahead of Anderlecht by a point for the second and only other CL invite.
Noobstradamus Sees:  …that Standard Liege has been unbeatable since the league split into championship and relegation subdivisions.  They ratchet up the high drama with a 4-2 win today!
RESULT:   1-1     And so, congrats to Club Brugge, your 2017-18 league champion!
There may be confusion about "high drama".
Nurnburg vs. Fortuna Dusseldorf – 2. Bundeliga
For the league title!  So what if it's second-tier.  This still may well be one of the top-half quality leagues in Europe.
These two are tied and this is the last match of the season.  Someone in charge of scheduling knew what they were doing a year ago!  Nurnburg lead on GD, so FD has to have the win to get the hardware.   But they're both Promoted to Bundesliga next year, so they''ll probably go out drinking together afterwards no matter what happens.
Noobstradamus Sees:   …hangovers for everyone!
RESULT:   Dusseldorf   2-3    The game-winner at 90′!   Kudos, champions.
Motagua vs. Marathon – Honduras National League
The Final!  Leg one anyway.  They were #B and #1 in the Clausura (second-half) regular season, deservedly made it through the postseason bracket to duke it out here.
Noobstradamus Sees:   …that, once again, defense travels!  0-1 Marathon.  They've the best in the country.
RESULT:   1-1
Honduran defense confused by clown.
It doesn't HAVE to make sense.  This is Noob.
Saprissa vs. Alajuense – Costa Rica Premier
It's the last game of the season, and these two are tied in the "Quadrangular".  The top four from the Clausura regular season have been playing a double round robin.  Saprissa leads on GD, so Alajuense must win on the road to net the title.
Noobstradamus Sees:  Saprissa taking the title, 2-0.   Saprissa are one of North America's sneaky-best clubs.
RESULT:   1-1  
Corinthians vs. Palmeiras – Brazil Serie A
They're only a few matches into the season in Brazil, so Noob features last seasons #1 and #B titans facing off!
RESULT:   Corinthians   1-0
Bonus matches:   #1 and league champ Celtic are hosting #B Aberdeen in Scotland.  Also, I'll offer The Management an olive branch after the earlier rumbling and mention that #2 FC Tokyo is hosting #3 Consadole Sapporo in J1 League.  Happy?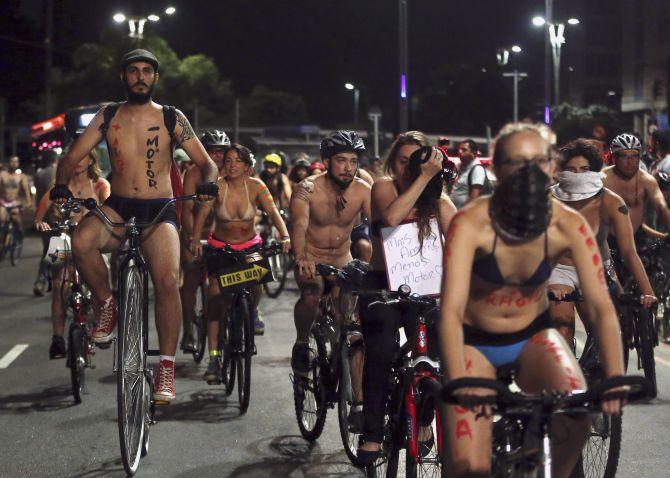 So long from Sao Paulo!