Monday, Noob will not fight you.  Never have, never will.  Instead, I embrace your dark side.
Join me, Noobites, in getting to know some teams that are about to get Departed from their current league.  May they rest in peace in lower leagues.
But first, three non-Relegation matches of varying import —
Penn FC vs. Ottawa Fury – USL
If the U.S. had promotion/relegation, these two would be candidates to go down to the third tier.
Penn FC are the previously-named Harrisburg City Islanders.  Rebranding, meh.  Spend time scouting some players who can score instead.  (Five goals in seven games)   You're in 13th.
Ottawa is one of the NASL clubs that have moved over this season from that currently non-operational league.  They stunk there, they stink in USL.  Last place.  They're offense makes Penn's look hyoooooj.  (Two goals in six games)
So why Track it?   Honestly?  Because it's the only U.S. match at either of the top two levels today.  Muricuh!
Noobstradamus Sees:   Penn 1-0, in front of a crowd of dozens.  Rebranding, haha.
RESULT:   Ottawa   0-1   Game-winner scored in the 87′
Soooo much Muricuh it's blinding.
B.  Al-Sadd vs. Al Ahli – AFC Champions League
The Group Stage survivors now begin the knockout Round of 16.
Al-Sadd finished #B in their Group.  They also finished #B in Qatar's top-flight league (#3-ranked in Asia) and won the nation's FA Cup.  Al Ahli finished #B in the Saudi Premier (#7-ranked).
Noobstradamus Sees:   2-2     Al Ahli are better, but Al-Sadd has been scoring like on a pinball machine.
RESULT:   Al-Sadd   2-1
Number B, retro-cool
Besiktas vs. Kayserispor – Turkey Super League
Europe's most dramatic league finish is in Turkey.  The top three clubs are separated by just three points.
#4 Besiktas have played one fewer matches than the leaders, can move within a point of #B/#3 with a win today.  #8 Kayserispor have overachieved to even be that high in the table.
Noobstradamus Sees:  The home Black Eagles winning 3-1.
RESULT:   Besiktas   2-0
Anzhi Makhachkala vs. FK Akhmat – Russia Premier
Makhachkala are in a precarious position with just one league match to play.
In this 16-team league, they are tied for 14th (ahead on GD).  The bottom two will be automatically relegated.  The next two play in a Relegation Playoff for a chance to stay in Premier.
Noobstradamus Sees:   #11 Akhmat getting the road win, 1-2.  The hosts can't defend worth a lick.
RESULT:   Akhmat   0-2
Fun Fact:  Anhzi means "pearl" in a somewhat local Turkic language
Speaking of no defense…
Pacos de Ferreira vs. Rio Ave – Primeira Liga
It's a party at the bottom of Portugal's top-flight table– there's a three-way tie for last!  PdF have the best chance of avoiding The Boot though, as they have two matches to play.  Their peers are down to just one.
The bad news is that Rio Ave is #5 in the league, play the best defense outside of the league's runaway top four.
Noobstradamus Sees:  Rio Ave  0-2
RESULT:   0-0
Fun Fact:  PdF are "the Beavers".
Sepsi OSK vs. Concordia Chiajna – Romania Liga I
Chiajna are in third-to-last place.  Whichever club finishes in that spot will play the 3rd-place team from Liga II for the right to be in Liga I next season.  Sepsi are two points up the table.   This league has several matches still to play, and things at the bottom are tight.
Noobstradamus Sees:   Chiajna 0-2    Sepsi returns to their woeful offense-ways after a stretch of decent football.
RESULT:   Chiajna   0-2    See, Noobstradamus sees all!  Well, some.  A little…
Fun Fact:  Chiajna is really three villages, with a combined pop. of less than 9000.
Chiajna Monastery
Etar vs. Pirin Blagoevgrad – Bulgaria First Pro League
Bulgaria's Relegation system is so unnecessarily drawn out.  Noob started to spell it all out here, but it was dizzying.
Here's the need-to-know.  The worst four teams now play in a bracketed Relegation Playoff.  these are two of those.  They will be joined in the end by the #B and #3 Liga II teams.  Win two games, you're saved.  Otherwise, demoted.
Noobstradamus Sees:  Stars, and a spinning room.  Bulgaria, clean this crap up.
RESULT:   Etar   2-1
Fun Fact:   No Fun Fact for you, Bulgaria!  Clean.  This.  Up.
Sirius vs. Orebro – Sweden Allsvenskanliga
This summer league is just beginning.  Still, Sirius is near the bottom, trying to ramp up their league-worst offense.  Orebro are in 5th, one of three still-undefeated teams.
Noobstradamus Sees:   Orebro 0-2
RESULT:   Orebro   2-4
Fun Fact:  IK Sirius is also the name of a bandy club, bandy being basically ice hockey, but with a ball.   Noob's sirius.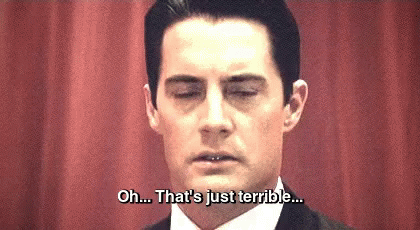 Banfield vs. Chacarita Juniors – Argentina Premier
All four sides to be Relegated here are already determined.  So long "Undertakers".  What a weird nickname, Chacarita.  (6:00 PM Eastern, TyC Sports International)
Noobstrdamus Sees:   0-0    Banfield are below average themselves.
Fun Fact:  The shortest word you can play in Scrabble using all the letters in "Chacarita" is "tachycardia".
RESULT:   Banfield   2-1
Johor Darul Ta'zim II vs. Sarawak FA – Indonesia Premier
They're only about ten games into the season, but JDT II have got to start scoring if they're going to get their first win of the year.  Sarawak are mid-table.
Noobstradamus Sees:  …you surprised to find out that despite the "Premier" name, this is not Malaysia's top league!  That would be their "Super League".  This doubles as the Fun Fact.
RESULT:   JDT2   2-0
So long, from Johor Bahru, Indonesia!