Midweek Edition – time to slow down, tease out ten most important matches, for us – the newish American fans of the global game – over three days.  Think of it as a soccer slow jam, if you will.   Listen to a 90's R&B fave whilst you read.
OK, or maybe not.  That got weird.  Again.
Tuesday and Wednesday matches and results are further down.
More Thursday
11.  Louisville FC vs. Phoenix Rising – United Soccer League
Good LAWD!   You'd think Noob would learn a lesson.  I tend to scout out matches for Track inclusion five days in advance.    This FINAL  Amuricuh didn't appear on my primary sched source because it doesn't do TBD.  Phoenix played their Semfinal  four days ago.
But that's the reason, not an excuse.  And at least it can be rectified now, hours before kickoff.
Louisville are the defending tournament champions.  In the Eastern Conference this year, they finished #B, well behind MLS-bound FC Cincinnati.  They get to host this one-off final.  No return to leg to Phoenix, this is it.    Phoenix Rising look becomes Phoenix Risen with an upset win.   Noob says upset because they finished 3rd in the West.
Phoenix conceded far fewer goals than many other Western clubs – including those that made the playoffs.  But they don't play any better on that end than L'ville, and their hosts have more firepower.  Noob smells a title decided by penalty kicks, but on paper this is advantage reigning champs.   (8:00 PM, ESPN2).
RESULT:   Louisville    1-0        Hail to the champions!
Noob'er with the save!
If barely…
Thursday
Seattle Sounders vs. Portland Timbers – Major League Soccer playoffs
The Conference Semifinals continue!  This is the second match of a two-legged tie.
The five-seed Portland won the first match 2-1 at their place.  This broke #B Seattle's five-match win streak.  Noob has suggested this was a bad matchup for Portland.  Seattle's offense had been playing their best ball of the season and defense is where Portland had often struggled.
That Timber defense did just enough to win.  Now we get to see if they can hold up on the road.  If they had a weakness, is up the middle some.  Expect to see Seattle run at defender New Zealander Bill Poni Tuiloma to try and get to and through veteran keeper Jeff Attinella.   (10:30 PM, FS1)
RESULT:   Seattle   3-2       And they don't use away-goals as a tiebreaker.  Still, congrats to Portland!   They won 6-8 on penalty kicks.
Portugal vs. U.S.A. – women's international friendly
The FIFA #1-ranked ladies head to Lisbon to face the 33rd-ranked team in the world.   They've only ever met six times and the U.S. has won all the matches.
With a win today, the USWNT will have it's 500th-ever program win since forming in 1985.  They should get it by a goal or two, even on the road.   (1:00 PM, ESPN2)
RESULT:   U.S.A.   0-1 'Murican treasure Danny McBride is revved up for the game.
Argentina vs. Panama – Women's World Cup qualification playoff
Panama finished the CONCACAF World Cup qualification tournament in 4th place.  Only the top three finishers gained entry.  But Panama gets one last shot.  Like their men's national team counterparts did last year, if the women get in, this will be their first WC ever.
Argentina finished 3rd in the Copa American Feminina, a South American tournament held once every four years.  The top two finishers qualified for WC.
This playoff is a two-legged tie, so they'll play again on 11/13.  The teams are ranked #66 and #37 in the world, respectively.  Given the oft-seeming lack of parity in the women's game, that difference is mammoth.  Expect Panama to win on the road outright.
RESULT:   Argentina   4-0     
Honorable Mention:   Congrats to Platense, winners of the Honduran Copa Presidente!   Noob was going to preview this match, but it was played yesterday.  My scouting had shown it slated for today.
Vidi vs. PAOK – Europa League
Good thing Noob keeps back-up matches handy for such occasions.
This is Europe's second-most prestigious international club tournament.  The Qualifying Rounds are done and the "event proper" – the Group Stage – is halfway complete.
Clubs have been divided into Groups of four each, playing double round robins.  Top two finishers in each will advance to the Knockout Stage.  And remember, the winner of the whole shebang gets an auto-pass into next year's Champions League.
There are a slew of matches today.   Noob's highlighting this Group L match because of how things sit in the table.  Chelsea have won all three of their matches and will not be caught.  But all three other teams are tied!
MOL Vidi qualified for the Champions League by being last year's Hungarian top-flite winners.  They were knocked out in one of the later qualifying rounds by AEK Athens, and so have been dropped into this tournament.
PAOK were Greece's runners-up last season.  They also qualified for Champions League, falling one win shy of making the Group Stage there.  Portugal's Benfica housed them.
On paper, PAOK are the favorites by a fair bit.   They play out of UEFA's 14th-ranked league compared to Hungary's at #33.  In terms of Elo rating, the Greeks are 100 points more highly-rated.  They should probably win 5/8 of the time on a neutral pitch.
But this ain't no neutral pitch.  More, Vidi won the first matchup in Greece, 0-2.
RESULT:   Vidi   1-0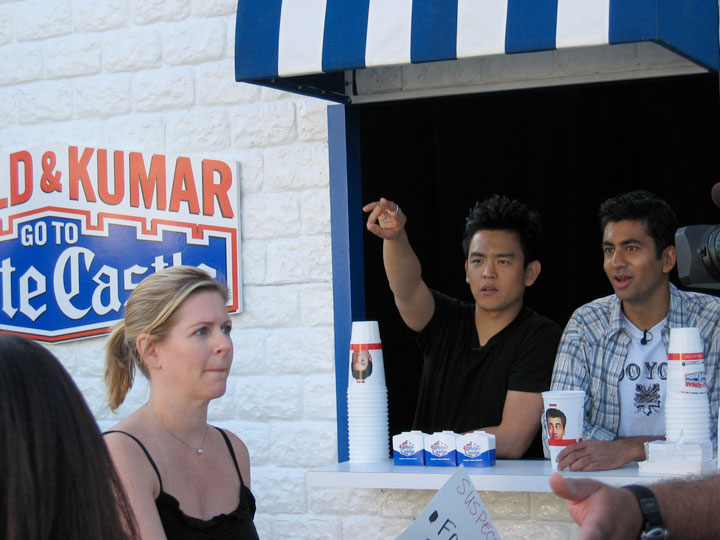 One of Noob's dream's is to own a White Castle in Vidi's home city of Szekesfehevar.
It translates, of course, to "white castle".
Wednesday
CSKA Moscow vs. Roma – UEFA Champions League
Today's slate of CL games may not quite match up with yesterday's matches.   But Group G may be about to turn into a super-tight race if the home team
CSKA-Moscow were the runners-up in the Russian Premier League.  This is a stronger league than many realize, ranked #6 by UEFA.  They're in 3rd, but just two points behind their visitors today and Real Madrid.
That all said, Roma are a lot better.  They finished 3rd in last year's Serie A (#3 in UEFA).  Noob-fave for Elo ratings footballdatabase.com is back up, indicates a pretty be gulf between the two.  Even on the road, Roma should win this by goal or two.  The Soviet side just doesn't score enough.
Roma won the first Group Stage matchup with CSKA-M 3-0.
RESULT:   Roma   1-2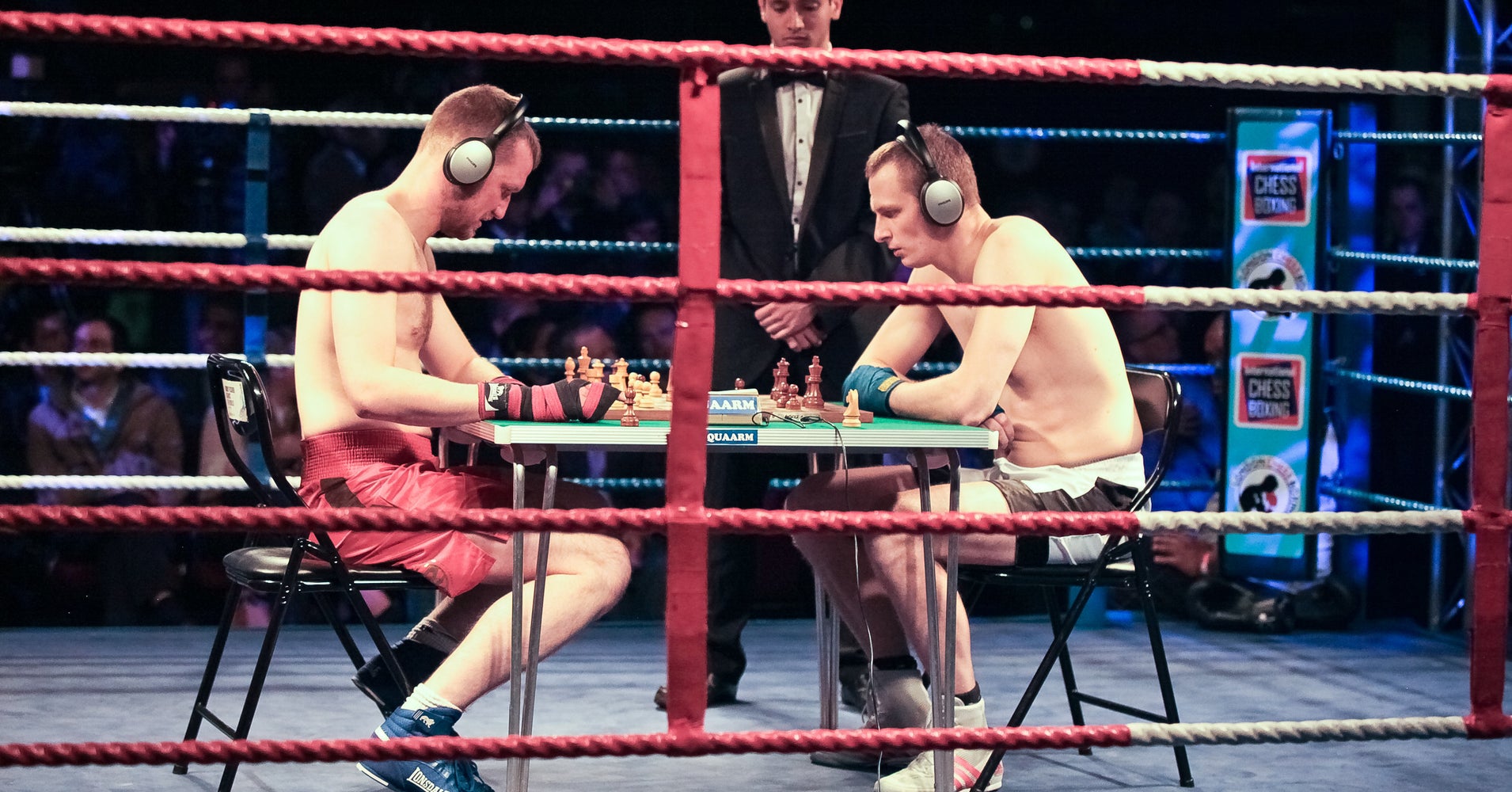 Come to Moscow for the surprisingly decent soccer. 
Stay for the chessboxing.  Yep.
Plaza de Amador vs. Costa del Este – Panama National League
One of Central America's stronger leagues?   Nope.   Getting to know all our CONCACAF neighbors just the same?  Aww yeeeah.
One last round of matches and the Apertura is complete.   Noob's sources are in conflict, sio I reserve the right to correct this after the fact ?   What I believe is that the top six clubs all make the postseason tournament.  The top two will get byes.
CdE can lead #B Tauro by three, others by four or more.  They can do no worse than #B and will get a bye.  They haven't won any more matches than several other teams, but have earned a lot of draws and suffered only two losses.
PdA are in a three-way tie for 3rd, lead the other two on tiebreaking goal differential.  none of them can finish worse than 5th, so they're qualified for the postseason.  This is the league's Small Ball club – they appear to pack it in on defense and not score much themselves.
RESULT:       Noob has no idea.   It now appears this may have been a Copa match.  it may be that it ended 0-0.  Or it may have been cancelled.   The entire Copa may have been cancelled according to one source I saw.  *shrug*
CD Aguila vs. Alianza – El Salvador Premier
El Sllllllllavadoooohhhhhrrrrrr!   Always am compelled to get that out of my system.
This is a bit stronger of a league.  Top eight of 12 make the Apertura postseason tournament.  Here, they have four more matches to go.
These are the #3 and #B clubs.   Aguila has almost no chance to catch Alianza, are playing to maintain their current table position.  This is a pretty well-balanced club, though perhaps a bit soft on defense.
Alianza are just a point behind #1 Santa Tecla.  They're better than balanced.  A- defense and A++ offense.  Noob knows that's not a real thing, but you get the idea.   They're going to win the Apertura.
RESULT:   Alianza   1-2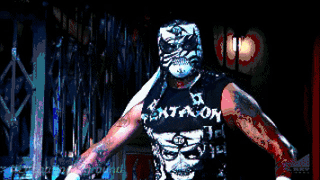 El Salvador Jr. – Mexican luchador.
Yeah,. Noob doesn't get that, either.
Tuesday
Napoli vs. Paris Saint-Germain – UEFA Champions League
It's the most prestigious club competition in all world football, Europe's championship.  The early "qualifying" rounds are long since done now and the biggest teams have joined the qualifiers here in the Group Stage.   Here, we have eight Groups of four clubs each. Top two finishers advance to the bracketed Knockout Stage.
This is where Noob very much takes liberty with the Track's mission statement.   There are many CL matches today and nearly all are more "important" than any others anywhere.  But fans who want info on every single match aren't typically here.   Noob and Noobite we be, and I will filter.
The most interesting match today appears to be this one.  Why?  Because PSG are really, really good.  They're blowing away everyone at home in Ligue 1.
And they're in 3rd in this Group.  The idea of them not advancing to the next Round is borderline unthinkable.  Yet with half the double round robin complete, they trail Liverpool by three as well as being a point behind Napoli.
Napoli – Italy's Serie A runners-up – aren't quite as good on paper, but not far behind.   If they can hold serve at home and get a win, that puts PSG in a bad way.
PSG has been scoring like crazy, will try to push the pace.  Napoli's been relying on defense so far, so ball control midfield should determine who can control the pace.    (3:00 PM, TNT)
RESULT:   1-1
Noob's starting a petition to have the Charles & Co. do the Champions League!
Might be "turrible", but so what.
B.  Pachuca vs. CF America – Liga MX Femenil
Three matches to go in the Apertura (first half-season).   These are Group One (of Two) #1 and #B.   Top four from each make the Liguilla (postseason tournament).  These two are already in, but Pachuca can pretty much wrap up the #1 seed with a win today.   They already have a three-point lead.
Both teams are very balanced, should maintain the top two seeds no matter how things go today.  #3 Toluca scores a ton but gives up too many to likely be a threat.
RESULT:   Pachuca   3-2
Tigres UANL vs. Guadalajara – Liga MX Femenil
This is also a #1-#B matchup, but maybe not quite as dramatic.  UNAL lead the Guad Squad by seven.  A win would wrap up the top spot.
This is a bad matchup for the visitors.   They're a touch better on defense, but can't score compared to other top Group Two clubs.
RESULT:   Tigres   2-1