Most days, Noob is all about highlighting ten of the most important matches to follow, for us – the newish American fans of the global game.
Fridays, since schedules are a little lighter, we take advantage of the comparative downtime and trot the globe!   Let's learn about soccer far and near, Noobites.
We start with matches of greater import and more local, then get ready to jet-set.
Esperance de Tunis vs. Al Ahly – CAF Champions League
Leg Two of the Final!
Noobstradamus – our onsite prognosticator – predicted a 2-0 win for Egyptian and African #1 Ahly.  He got the margin right – 3-1.  Not bad for a thousands year-old seer who only looks like Vitruvius from "The Lego Movie" by sheer coincidence…
Now Esperance are up against it, especially presuming that away goals are the first tiebreaker.  The Tunisians not only have to win by two to push this to extra time or penalty kicks, but they have to score an away goal themselves.
Noob will be pulling for Ahly, who are an even match against EdT on the road.  I work with an Egyptian immigrant Ahly supporter, who – while a nice enough fellow – is aggressive in general.  And he was at one time the #2 kung fu fighter in the world.
Gofightwin, Ahly!!
Think what you will of Noob.   It's not like I had a tie to the Tunisian side anyway.
RESULT:   Esperance   3-0      And so, all hail the African champs!   Esperance are your winners.
Your will is weak, Noob.
Perhaps your psyche will toughen up over a few hundred more years.
B.  Netherlands vs. Switzerland – Women's World Cup qualification
This is the first leg of the Playoff.
What does that mean?  In this qualification tournament's Group Stage, the winners all gained entry to next year's World Cup.  The four best runners-up from those groups have been having their own mini-tournament, vying for one last WC berth out of UEFA.
Netherlands thumped Denmark to start these playoffs, while Switzerland merely tied with Belgium on goals, but won on away-goals tiebreaker.  These are the 10th and 18th-ranked teams in the world, respectively.
As Noob's often said, there's something of a lack of parity in the women's game.  That different in rating is a lot.  The Swiss will be doing well just to keep the match within a goal today.
RESULT:   Netherlands   3-0
Number B calls for the upset.
Atlas vs. Pachuca – Liga MX
Noob's had a little good-natured fun with Atlas, who took forever to win their first match of the Apertura (first half-season).   Well, look who peeked their heads out of the basement!  They now have two wins and are ahead of Veracruz by a point.  Huzzah.
This match is of more actual importance for Pachuca.  The top eight in the league make the Liguilla (postseason tournament), and 8th is exactly where they sit.  More specifically, they lead a three-way tie for 8th, and with only two regular season matches to go.
Naturally, Pachuca should handle this match, even being in the road.   Noob thinks they're probably better than the two teams ahead of them in the table as well.  Excellent on offense without overly sacrificing on D.  But they can't afford a hiccup here.  When the season is just 17 games long, there's no margin for error.
RESULT:   0-0
Sheffield United vs. Sheffield Wednesday – English Championship League
When it comes to most leagues – and nearly all outside of North America and England's Premier League – Noob's always looking for matchups in which both teams are near the top of the table.  But this is part of the fun of Globetrotting Fridays.  I take more liberties, like with intracity rivalries such as this.
The top two finishers will be automatically promoted to Premier League next year.  The next four will have a Playoff as one more chance to move up.  Sheffield United is #3 in England's second division, just a point behind the leaders.  Superb offense, spotty defense for a contender though.
Sheffield Wednesday are more likely to be fighting to stay out of the Relegation Zone.  The bottom three teams will move down a league at season's end.  The danger is not imminent – they're in 17th of 24.  But where United's defense is spotty, Wednesday's is shoddy.
This is known as the Steel City Derby.  It's been contested since 1890.  While one of the most hotly contested rivalries anywhere, It's also been relatively good-natured historically.  Noob may try finding an internet stream of this one to pirate, hopefully catch pre-match fun as well as the play.
RESULT:   0-0
On the other hand, perhaps Noob has seen enough already.
Haringey Borough vs. AFC Wimbledon – English FA Cup
This event has been going on for some time already.  Teams from the 10th through 5th levels of the English football pyramid have been vying in the Qualifying Rounds to make this, the "Competition Proper".  Here, teams all the way up to the third tier (League One) enter the fray.
The format remains the same – Knockout.  Home teams are determined by draw, with no return leg happening.
And we have a Minnow Watch!  Much of the fun of FA Cups is watching for lower-division teams who survive those opening rounds.  We now watch to see if any can make a deep run.
Haringey are one of just three teams to have survived from the 7th tier, and no teams from any farther down made it.  They play out of the Isthmian League's Premier Division, where they're struggling.  They were just promoted from the Isthmian's North Division last season.  While they're not in the Relegation Zone, they're not far from it, struggling mightily on offense.
AFC Wimbledon are a tough draw for Haringey.  At least the Minnows get to host their match against the third-tier, League One side.  Wimbledon struggled last year to not get Relegated to League Two, and are in the Drop Zone this year.  They're a Small Ball group.  They pack it in on D, hardly try to score.  They're managing exactly that, but not to the point of any success.  Still, they'll obviously be heavy favorites today.
Fun Fact:   Haringey share their grounds with an even lower-tier team now – Hashtag United.
RESULT:   Winbledon   0-1
Timor-Leste vs. Thailand – AFF Suzuki Cup
This tournament is held every other year, run by the ASEAN.   That's a sub-federation of the AFC, member nations all being from southeast Asia.
Nine national teams qualified automatically.  The 10th and 11th teams to participate had a play-in to the tenth team to round out the Group Stage.  That's where they are now.  Two Groups of five playing home and away double round robins, with the top two finishers advancing to the Knockout Round.
East Timor are the ones who won the 10th/11th play-in.  For their first match of the Group Stage, they get two-time defending champions Thailand.  Due to stadium standards not being met in East Timor, this – their designated "home game" – is being played in Bangkok.  The teams are ranked #191 and #121 in the world.
RESULT:   Thailand   0-7       Adisak Kraisorn with the first six goals
Good thing the match is in Bangkok.  In East Timor, they may serve the teams the popular dish of grilled rat.
Hassania Agadir vs. Olympic Club de Safi – Morocco Botola Pro
The Moroccan league is one of Africa's strongest.  It came into this year ranked #6 by the CAF, will be #4 heading into next year.  While there's still a long way to go, they're currently on pace to be the #1 league for 2019-20 rankings.
It's early in the league season here.  No one's scoring much, so the table is incredibly tight.  Right now, Agadir are in a three-way tie for #B.   Despite having a goal differential of zero, de Safi are #1.
The two Casablanca-named teams have only played half as many matches as anyone else though, because of their international obligations.  They'll catch up.
Fun Fact:    The city of Agadir annually hosts Amazigh — a festival devoted to music of the Berber peoples.
RESULT:   Agadir    3-0         Your new league leader!
Al Najma vs. Al Riffa – Bahrain Premier
Welcome back to the Track, Bahrain Premier League!  This one's only had a feature match with Noob once – also on a Globetrotting Friday – back in January.  it's ranked by the AFC just a little higher than average, #21.
They're just five matches into the season, but Al Riffa are looking exquisite so far.  Somehow they've lost a match, even sporting a 15-3 GD.  They're three points up on much more average-seeming Al Nijma.  The Fighting Nijjes don't play nearly the defense to complete for the league's only AFC Champions League invite.
RESULT:   Al Riffa   0-1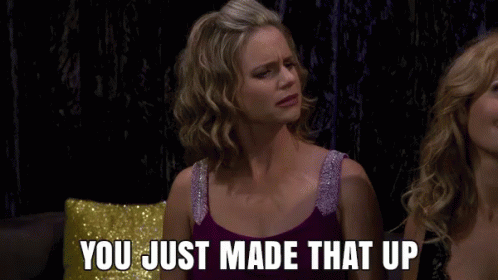 What, Fighting Nijjes?
What do you know, Kimmy Gibbler?
Police XI vs. BDF XI – Botswana Premier
This league is on the rise.  They're not ranked currently, but are on pace to crack the top half of domestic leagues in 2019-20.
There might be a big of a gap forming in the table between the top four and everyone else.  For now, these #6 and #5 league teams can at least see the top of the standings.   But that's where undefeated Township Rollers rule over all they survey.  Realistically, only Orapa United are going to possibly challenge that perennial power.
Fun Fact:   "The Jungle Kings", Police XI won the top flite in 2006.
RESULT:   BDF   1-2
Kasuka vs. Indera – Brunei Darussalam Super League
Sri Lanka and Pakistan's are the only domestic leagues to rank as weaker than this one.  Perhaps this is why one of their clubs (presumably their best) play in the Singapore S.League instead of this one.
The 2018-19 season is just a couple matches in.  These were the #4 and #3 teams from last season.  The title race was a three-team affair.  There was quite a disparity between these two, despite the positional closeness in the table.  At best, Kasuka can only be thought of as good for a draw today.
RESULT:   Kasuka   3-1
So long from Bandar Seri Begawan – the capital and Kasuka's city.
"The Night Market" – potted plant sellers will be replaced by traditional food sales folk after sundown.