And so with Thursday's mini-previews now UP, our Midweek Edition is complete.
Check back for results.  Follow Noob on Twitter as SoccerNoobUSA.   And remember that as weird as this can all get, there's actual info in here.  Who'da thunk, amirite?
Thursday
Veracruz vs. Toluca – Liga MX
With the International Break over, Liga MX returns with a lone match tonight.
It's not the smexiest of matchups, truth be told.  Veracruz is near the league bottom, sporting easily the league's worst defense.
Toluca, at least, could be liguilla (playoffs)-bound.  They're tied for 7th, and eight teams will qualify.  Defense hasn't been a virtue across the table this Apertura (half-season) for the most part.   If they or any team can shore theirs up even a little, that will be the difference-maker.
RESULT:     This game got mixed up with a Copa MX match, will be played tomorrow.
Noob's Spanish is rusty.
Can they not defend since they're so close to the sun?
Queretaro vs. Guadalajara – Liga MX Femenil
Queretaro keeps on popping up in these matches for the Track.   They're only 5th in their Group, not themselves on Noob's radar.  Must be in a tough stretch of matches.
Here they get #B Guadalajara.  Top pair in each of the two Groups makes the playoffs, and no one is likely to challenge them.  Even on the road, this will be a two-goal margin in their favor.
RESULT:   0-0
Atletico Madrid vs. Manchester City – UEFA women's Champions League
So Noob's done a modicum of Google-machining since yesterday.  Now I at least know which eight women's leagues are rated best in Europe, if not the order.   Spain's is not among them, England's is.
And since the women's game seems to be short on parity, that means this Round of 32 match should easily go women-Man City's way, even in Madrid.
RESULT:   1-1
So long from El Rastro, Madrid!
Remember:  Not every Spanish fleamarket vendor offers equal goods…
Wednesday
D.C. United vs. Minnesota United – Major League Soccer
This is the only MLS match today, yet it would likely make the Track even were it a tree in a footyball forest.
It's no accident D.C. keeps making airwaves the last few weeks or keeps getting featured by Noob.   Huge win streak after spending over half the season in the basement.  Wayne Rooney signing.  And they're finally performing against playoff-caliber teams — a win and a draw in their last two.
Now they get a comparative break and we get to see if D.C. can continue to need to be so "up" for every match this late in the season.  They're in 8th, still five points out of the sixth and final Eastern Conference postseason slot.
Minnesota gave up their season long since.  They've lost four of five, haven't won a match in three weeks.  9th in the West, double-digit points out of the playoff picture.
You'd likely have to catch tonight's match online (7:30 PM EST, ESPN+), but the man to ogle besides Rooney is Luciano Acosta.  Having Rooney out there has really opening things up for him offensively.   He will be in space all evening.
RESULT:   DC   2-1      Acosta with an assist and was the statistical man of the match.
So D.C. rises to 7th place, just one spot away from the postseason.  And they've played one less match than #6 Montreal.
Martinque vs. British Virgin Islands – CONCACAF Nations League qualification
Without having officially read such, this match's postponement today must, of course, be due to the hurricane.
Rather than insert a replacement match, Noob offers thoughts and prayers here for those there and throughout the entire effected region.
No insensitivity intended. 
It would be so much nicer to swap out Scorpions for the weather disaster.
Juventus vs. Brondby – UEFA women's Champions League
Noob's tardy in getting today's matches up (darn workplace sched!), so am picking this match for Tracking out of many simply because it's halftime as I write this.  (Juve lead 1-0.)  All other matches in this tournament today are further along or already completed.
This is the first match of a two-legged tie in the Round of 32.   Juventus is just now entering the event, champions of Italy's top league.  Brondby enter now as well, runners-up in Denmark.
Noob's not much sure how to handicap these matches.  As noob as I am with soccer in general, I am particularly so with the international women's match.  But it's part of why we're all here – learningness!
RESULT:   2-2
Tuesday
U.S.A. vs. Mexico – international friendly
Anything but friendly.  Players who have had choices between playing for either national team have gone the way of Mexico.  And not that they can be blamed, since they're the strongest team in CONCACAF and therefore were the most likely to reach World Cup.
Both teams will feature very young sides today, though especially the Americans.  They're both coming off decisive losses in their most recent friendlies.   Mexico got walloped by Uruguay 1-4, while the USMNT went down 0-2 to Brazil.  Those are top-five world teams.
Even with the U.S. team, Noob is still climbing the learning curve.   I've been reading that midfielder Weston McKinnie is a big reason German Bundesliga's club Schalke 04 finished runners-up last season.   Noob will be listening for his name tonight.
Mexico has an 18-year old named Diego Lainez who Roma tried to buy this summer.   His club – CF America- probably won't be able to hold him back from Europe past this season.   (8:30 PM EST, ESPN)
On a side note:  Tonight's match is in Nashville.   "Music City", they claim.  Noob is down with some alt-country, some older (pre-1990) country, and current "outlaw country".   But the country-politan crap they've been producing in Nashville for a quarter century sucks out loud.
There's a reason modern pop country is the only music America makes but we can't export to any real degree.  It sucks out loud, gags on what it takes in, then gags again when it projectile-vomits.  Music City Noob's ass.
Noob would choose Bakersfield, CA first, if given the choice between just those two.  Austin, TX should lasso the moniker.
RESULT:   USA   1-0        Full disclosure:  Right until they lost a player to a straight red card in the second half, Mexico dominated this match.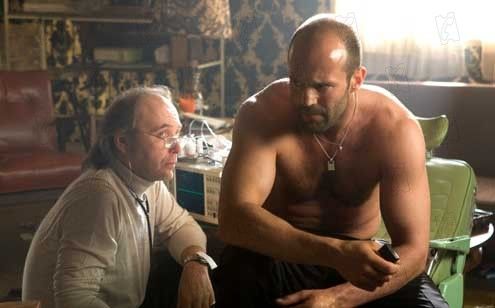 Dwight Yoakam – Bakersfield Country.  Check.
Acted with Jason Statham in "Crank".  Check.  
B.  Spain vs. Croatia – UEFA Nations League
Please scroll down to last week's Midweek Edition if you are in need of Noob-level detail for this tournament.
FIFA-#9 Spain are hosting this at a second-tier club stadium in Elche, Valencia.  How cool would it be if they were to have this in Madrid? Croatia's star is midfielder Luka Modric, who plays for Real Madrid.  His national team has climbed all the way to #4 in the worldwide rankings on the heels of their World Cup finals appearance.
Spain won their first and only match in this event so far over England, 2-1.  This is the first one for Croatia.   (2:45 PM, ESPN2)
RESULT:   Spain   6-0        Eep!   Six different players scored.
Number B, you bandwagon jumper!
Hanging out in Croatia's Glagolitic script.
Guadalajara vs. Tigres UANL – Liga MX Femenil
#B hosts #1 in Group 2 (of two) in Mexico's top women's league.   They lead the pack by quite a bit, so this match may be the determining factor in who takes the group title, gets the better seed in the playoffs.
Noob has become more and more disenchanted with "small-ball" as a winning style of play.  So far, it's how Guadalajara have stayed up in the table.  But it tends to fail against truly great teams.  Both here are undefeated, but Noob thinks Tigres will get the road upset today.  They play little defense, but score like a house afire.
RESULT:   Tigres   1-3
Saint Martin vs. Guadeloupe – CONCACAF Nations League qualification
Again, please scroll down to the last Midweek Edition for event details.
Couple of French teams in our region do battle today!  Guadeloupe is in the top third of CONCACAF strength-wise.  Not bad, considering they aren't FIFA members.  Saint Martin are one of the weakest, this match will not be close.  Guadeloupe will look to ruin up the score, since GD is very much likely to matter.  All the teams in this event are in one giant aggregate table.  First match of the event for both.
RESULT:   Guadeloupe   0-3
Saint Martin:  *sigh*   "The footsballs. "