Noob's greatest joy is to filter and bring to light the ten most important matches for new-ish American fans every day or week-part.  Mondays, in the afterglow of superhot action around the world, the schedules get a bit thinner.
Instead of taking respite, no!  We primarily put our focus on teams possibly about to get Relegated, booted to lower divisions, perhaps never to see the light of Premier day again.  Enjoy the likely end of these clubs' halcyon days, embrace their suckitude.
Sunderland vs. Sheffield Wednesday – English Championship
Sunderland aren't out of time, but they're getting there.  Seven matches left to go in the tier-two league season and they're in second-to-last, five points deep in the Relegation Zone.  Hosting a below-average SW team (17th place) is a great chance for them to pick up three points.
Fun Fact:   Sunderland's "black cats" nickname may be a reference to an artillery base from Napoleonic times – "the black cat battery".
RESULT:   Sheffield Wednedsday   1-3     SW moved to 9th, just a couple points out of the last Promotion Playoff slot.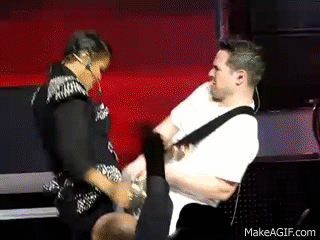 Janet Jackson, getting perhaps a bit too into that fellow's guitar playing during a performance of "Black Cat".
B.  Asteras Tripolis vs. Platanias – Greek Super League
Platanias are so deep in last place they can't see the sun.   They've only won or drawn in six matches all season, less than half of the next-worst club.  Tripolis is pretty average, but should handle business at home.
Fun Fact:  Platanias are from Chania, one of the four regional areas of Crete, informally and simply referred to locally as "western Crete".
RESULT:   Tripolis   4-0
Iconographic, Greek Number B.
Olimpo vs. Temperley – Argentina Premier
These two are the better of the four in the multi-year Relegation Zone, could actually climb out.   But neither is playing like they will, being in the bottom three this season.  (6:00 PM Easterm TyC Sports International)
Fun Fact:  Olimpo's home city of Bahia Blanca is the leading city in the country in basketball.
RESULT:   1-1
Pogon Szczecin vs. Slask Wroclaw – Poland Ekstraklasa
Poland's top league soon divides into title playoff and relegation-playout divisions.  These two are far enough down that they cannot avoid the latter.
Fun Fact:  OK, not "fun", but interesting perhaps: Szczecin was founded by Poles who were moved west in the country after the Soviet Union took over eastern parts of the country in 1945.
RESULT:   Szczecin   3-2
They must be good guys, looks like they got chosen for House Gryffindor to Noob.
Poli Timisoara vs. Sepsi OSK – Romania Liga I
This league as divided as well.  The bottom two get Relegated, while the next team up has to play another playoff with a second-tier team.  Timisoara hold the latter position.  Sepsi are in last.
Fun Fact:  Timisoara is co-owned by the local university, city and county governments.
RESULT:   2-2
Septemvri Sofia vs. Etar – Bulgaria First League
Bulgaria's league goes an extra step for Relegation.   Right now, the bottom eight teams are playing in two four-team divisions.  The bottom two from each will then play a bracketed Relegation playout toiurnament.  Septemvri are high enough up in 2nd place that they should be safe.  Etar is in last in their Group, definitely bound for the Playout.
Fun Fact:  Septemvri's home pitch isn't good enough for official matches, so those get played at fellow league team Bistrista's field.
RESULT:   S.Sofia   1-0
New Septemvri Stadium is being built.  This is an artist's rendering.
Sport Boys Warnes vs. Aurora – Bolivia Premier
Aurora were promoted to Bolivia's top division this year.  It's early, but they're in position to get possibly booted right back down.  The last-place finisher will go automatically, second-to-last (Aurora, right now) will have a playoff with a second-tier team.
Fun Fact:  Aurora are from Cochabamba, a mountain valley city where it's springlike all the time, and so is known as "the City of Eternal Spring".
RESULT:   Aurora   1-2    It's a Relegation Monday miracle!  Aurora jump to 8th in the aggregate table, well out of danger.  For now.
And now for your non-Relegation pleasure —
Esteghlal vs. Al-Rayyan – AFC Champions League
The Group stage of qualification continues for Asia's premier club tournament.  The top two from each Group of four will qualify out of this round.
These two teams are tied for first, but with two matches to go at least one could be caught by 3rd-place Al-Ain.  The Iranian hosts today are probably as good as the best MLS teams, to give an idea of quality.  Qatar's visiting side should be about a goal underdog today.
RESULT:   Esteghlal   2-0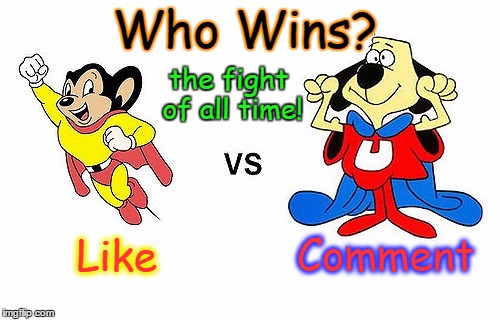 Young Boys vs. Basel – Swiss Super League
Young Boys of Bern are running away with the title.  But the league is strong enough that it gets two berths into next year's Champions League.  Basel are #B, but ahead of 3rd-place St. Gallen by only three points.  This match is best offense versus best defense.  YBB should be able to control the pace.
RESULT:   2-2
Wacker Innsbruck vs. Weiner Neustadt – Austria First League
For a change on a Monday, Noob had some solid choices for featured matches today.  But I'm still 12 years old in some ways, couldn't help but include this one.   It's the Weiner-Wacker derby!
OK, they almost certainly don't call it that in Austria.  Still, enjoy.  Weiner is tied for 1st and in line for one of the two auto-promotion slots for their Bundesliga.  Wacker Innsbruck is in 3rd, which would have them playing a bottom-rung top-tier team for a chance at promotion themselves.
RESULT:   Innsbruck   2-0    Wacker tops weiner.
Truth?  Maybe.
Depends on the admission price.
Honoroable mention:  Qabala vs. Sumqayit (Azerbaijan Premier, #B vs. #3), Ismaily vs. El Zamalek (Egypt Premier, #B vs. #3), Al Ahly vs. Tanta (Egypt Premier, #1 vs. Relegation candidate #16), Racing de Casablanca vs. Wydad Casablanca (Morocco Botola Pro, last place vs. #7 and defending CAF Champions League winner), Sport Huancayo vs. Academia Cantolao (Peru Premier, #B vs. #3 in league Group B)