The ten most important soccer matches for the newish American soccer fan to follow.  T2T are the spine of this project.  Noob hopes it is helpful and fun.
Tenured soccer fans, come on in and stay a while!  There;'s always a little to learn for everyone.
And the comedy attempt-aspect is NOT weird, confusing, or inappropriate.  Not ever.  *bonnnngggg*
FC Dallas vs. Tauro – CONCACAF Champions League
The First Round continues.  Panamanian Tauro took down Dallas 1-0 in the first leg.  To advance, Dallas has to not only win, but they must win by at least two goals is Tauro gets one (tiebreaker rule – away goals).
Dallas is better on paper, looks like the favorite.  But it's important to remember that the non-Amuricuhn clubs have been playing their league seasons for some time.  U.S. teams start their league this weekend, aren't nearly as in form yet.
RESULT:   Dallas   3-2     But Tauro advances!  Aggregate ends 3-3, the Panamanians advancing on away-goal tiebreaker.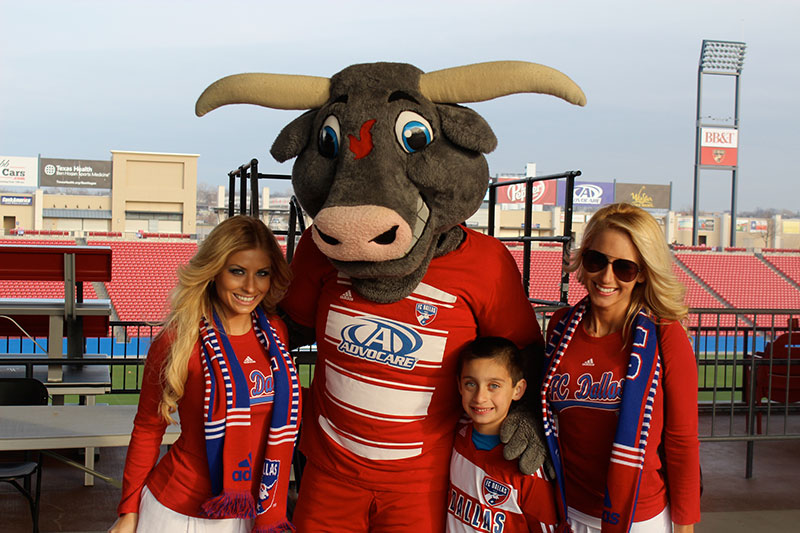 One stripper for the young Dallas supporter, one for the bull.
Noob's terrified on multiple fronts..
B.  Guadalajara vs. Cibao – CONCACAF Champions League
The Mexican side won the away leg of this tie 0-2.  Now they get to finish off Ciabo from the Dominican Republic at home.    (8:00 PM Eastern, Univision Deportes)
RESULT:   Guadalajara   5-0
Cardi B (and her Dominican dad) are thrilled this match is Number B.
CF America vs. Saprissa – CONCACAF Champions League
Noob has often thought Costa Rica's Saprissa was one of the sneaky-best clubs in the federation.  Well, they got not-so-sneaky clobbered 1-5 in the first leg of this fiasco.  CFA may win today 2-0 just by accident.    (10:00 PM, Univision Deportes)
RESULT:   1-1      CFA advances on aggregate.
Tottenham

Sir Topham Hatt Hotspur vs. Rochdale – English FA Cup
The Fifth Round Proper has another Replay to do.  Third-tier Rochdale had a stunning finish to equalize in the first go-'round between these two.  Their reward will seemingly be to get thrashed at Wembley, but at least they get to split the gate!  Noob fervently wishes for the upset, of course.    (2:45 PM, FS1)
RESULT:   Hotspur   6-1      This was actually a match at halftime, 1-1.
Die 1000 more times, traitorous Harry "Hotspur" Percy!
Alebrijes Oaxaca vs. Puebla – Copa MX
This is the last game of the Group Stage for these two.  Second-division Oaxaca lead by a point.  Puebla is in second.  Most second-place teams from these Groups of three will advance.  But the worst-performing two of the nine will not, and right now Liga MX side Puebla are among those two.
Oaxaca would be fine with a draw.  Puebla has to win.  It will be entertaining to see which club can control the pace.
RESULT:   1-1     So Oaxaca advances, and Puebla -as the worst-finishing second place Group finisher – is out.
Japan vs. Netherlands – Algarve Cup
Previously, this has been the premier invitational women's tournament in the world.  The SheBelieves Cup has taken some of its luster, however, by siphoning off four of the very best national teams.
Noob is not pleased with this development over the last three years.  Algarve is a lovely region of Portugal, and tradition is wonderful.
Still, 12 teams play in Portugal, divided into Groups of four to start.  These two are ranked 9th and 7th by FIFA.
RESULT:   Netherlands   2-6      So much for Noob having tried to pick a competitive match from this event to feature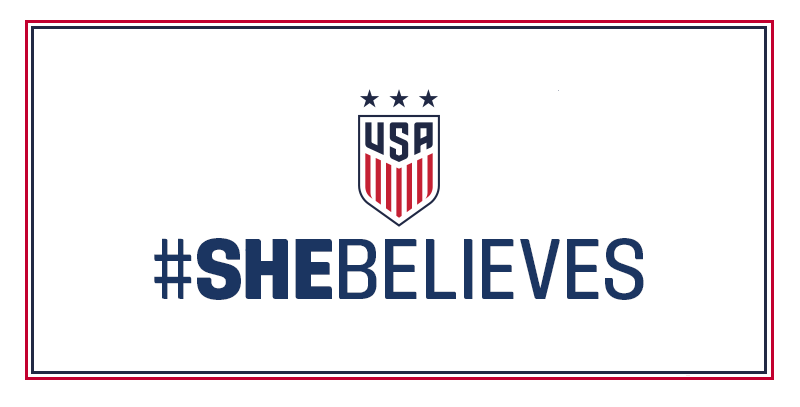 Noob Believes She not believing in a space between two words makes She looks silly.
Lazio vs. AC Milan – Coppa Italia
Lazio kept things scoreless in the first leg of this Semifinal tie.  Milan now has their work cut out for them for their road trip.  That said, if they can score an away-goal today, then Lazio has to get at least two to advance.
These two are 4th and 7th place in Serie A, respectively.    (2:45 PM, GOL TV)
RESULT:   AC Milan   1-1  /  4-5   pk
Millonarios vs. Corinthians – Copa Libertadores
This is the first Group Stage match for these two.  Here, clubs are divided into Groups of four each.  The top two finishers in each advance, while the 3rd-place sides will get dropped down to Copa Sudamericana (South America's version of Europa League).
Millonarios are the second-highest qualifying team from Colombia.  Corinthians are sort of the #1 qualifier from Brazil.  (Defending champions Gremio are from Brazil, go in automatically.)
Noobstradamus attests that home field advantage will be enough today, Millonarios will net a 2-1 last-minute, thrilling victory!
RESULT:   0-0      A thrilling prognostication failure…
I also Believe a serious backlash is coming for ripping on SheBelieves.
Goodness.  That name does look stupid.
Chambly vs. Strasbourg – Coupe de France
Minnow Alert!   Chambly may be stinking up Championnat National (third-tier) joint and be about to get Relegated, but they've made a surprise run to the Quarterfinal in this FA Cup.
Strasbourg are having a poor, forgettable year in Ligue 1, but they're still Ligue 1 and so should whomp this team in their own house.    (12:30 PM, beIN Sports)
RESULT:   Chambly   1-0     Minnow success!
Aves vs. Caldas – Taca de Portugal
Noob finds this arrangement strange.  Usually the higher-ranking team gets to host the second leg of a tie.  But for this Semifinal, Primeira Liga Aves hosts first.
Aves was promoted to Portugal's top flight just this year.  They're the best of the worst this season, on top of a tight group of clubs in the bottom of the table.  Caldas are a third-division team, sitting in the middle of one of the Campeonato subdivisions.
RESULT:   Aves   1-0
Speaking of strange arrangements…