There are just too many awesome soccer matches to pare down to the usual 10 for Tuesday through Thursday.  So it's a throwback week, Noob's giving you deliciously filtered previews every day!
Toronto FC vs. Colorado Rapids – CONCACAF Champions League
A reminder of what we have here for our greenest Noobites.  Champions Leagues tournaments for the best clubs from the previous year in each continental association.  This one is for North and Latin America and the Caribbean Zone.  16 teams qualified, and they start out by playing two-legged ties (home and away series) against one other club.
Due to a format change this year, teams actually qualified from as long as two seasons ago.  That's how Colorado Rapids are here.  Because they sure stunk last season in MLS.  Toronto won it all, and walloped Colorado in the first leg here 0-2.
Noob will bootstomp  Gary, don't think he won't!
B.  Tijuana vs. Motagua – CONCACAF Champions League
Tijuana lead their tie 1-0 already, but one shouldn't count Motagua out.   They're every bit as good on paper, and Tijuana have been struggling mightily in league.  Motagua are in 1st in the Honduran National League.  (10:00 PM Eastern, Univision Deportes)
RESULT:   1-1     Tijuana advance
Footyball Number B, sparkling for you.
Swansea City vs. Sheffield Wednesday – English FA Cup
It's the Fifth Round, down to 16 teams.   These two drew 0-0 at Sheffield a few days back, so they Replay.  This time it's in Wales, so advantage Swansea.  They may get Relegated to the second level where Wednesday are now, but they should be able to comfortably put this one to bed.  (3:05 PM, Fox Sports 2)
RESULT:   Swansea   2-0
Shrewsbury Town vs. Yeovil Town – EFL Trophy
A reminder of what we have here:  This is not the prestigious FA Cup.  Nor is it the EFL Cup.  This tournament is only for League One and Two (levels three and four) clubs, plus elite youth teams affiliated with the top two leagues' clubs.
This is a Semifinal, and boy is Noob in a pickle!   These are two of my Adopted teams.  Yeovil could use the good fortune, as they're not much above the Relegation line in League Two.  Shrewsbury have to be favored, as they're a league higher and kicking tail there.
RESULT:     now slated for 3/6
Noob can almost handle the personified pickle, and even the excitement for its own kind.
But what's with the magnet?
Morelia vs. Querétaro – Copa MX
The Mexican league season is divided into two halves (Apertura and Clausura).  While each is being played, there is a parallel Cup tournament.  This is the 2017-18 Clausura Cup, Group Stage.  27 clubs are divided into pods of three, playing double round robins.   All the winners and seven of the nine second place finishers will advance to the next Round.
This is the last match for these two.  The visitors are in first, though only by goal differential.  They should advance no matter what.  If dreaded Monarcas Morelia (no royalty in North America!) win, they take the group.
Defensor Sporting vs. Gremio – Copa Libertadores
The Group Stage now begins in South America's Champions League.  Many games to choose from, so why not start with one involving the defending champs?  Gremio should be favored by a goal, even on the road.  Defensor Sporting is Uruguay's second-highest entry into this field.  (5:15, Fox Deportes)
RESULT:   1-1       Maybe Defensor WAS motivated!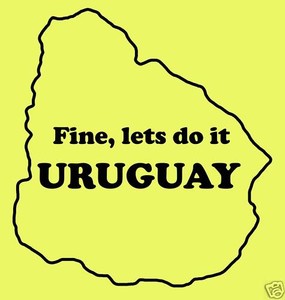 As a motivational poster, this is as off the mark as every country music video ever.
Les Herbiers vs. Lens – Coupe de France
The French FA Cup is in its Quarterfinal round.  Les Herbiers are one of the two third division teams remaining.  And they may not be even third for long, only being one spot above their league Relegation line.  Lens are having a forgettable season in Ligue 2.
RESULT:   Les Herbiers   0-0  /  4-2  pk      Alerte Minnow!
T.N.S. vs. Bala Town – Welsh Premier
The New Saints are twelve points up on the league now.  Still, Bala Town is in 3rd, only two points out of the league's Europa League berth.   But they don't score, don't play that good of defense, and Noob finds it a wonder they are this high in the table.
Noobstradamus calls this one 4-0 in a route for the powerhouse of Wales.
RESULT:   ppd
Yr wyf yn rhagweld poen!
Legia Warsaaw vs.  Jagiellonia Bialystok – Poland Ekstraklasa
Tied for first on points and even goal differential.  The title is on the line!
Greenock Morton vs. Livingston – Scottish Premier
These two are #3 and #B respectively in Scotland's second division.  This bunch appears pretty settled out now.  St. Mirren will get promoted automatically, these two will be part of the four-team playoff to also move up.  Bth place will get a bye.  GM are five points behind Livingston, so this is a must-win in that regard.
RESULT:   Livingston   0-1
Honorable mention:  any of the FA Cup matches in Austria, Hungary, Israel, Russia, Switzerland or Turkey.