Relegation Monday — Noob's weekly delving into the table-bottoms of so many leagues.  It's a catacomb of crappiness, a celebration of suckitude!  Let's get to know these lowbies before they're given The Boot.
First, we feature three non-Relegation matches:
Finn Harps vs. Mayo League – Irish League Cup
What is this event:  It is not Ireland's FA Cup.  This is a Knockout competition for the top two leagues' teams, plus whichever other ones the powers-that-be felt like inviting to bring the total number up to 24.  While those extras are mostly third-division clubs, this match is different.
The Mayo League is county-level, 7th-tier, and it's amateurs and kids!  Noob's honestly not certain if this is select players from various teams in the league or one simply one existing team from there, but I imagine this is the thrill of a lifetime for them.  Finn Harps were Relegated to second-division last year.  Will it be competitive?  Probably not.  Does that matter to Noob?  Absolutely not.
RESULT:     ppd due to wearher
An enviable, elegant league crest.  Well-done.
B.  Nasaf Qarshi vs. Al-Sadd – AFC Champions League
The Group Stage continues in Asia's premier event.  Pods of four teams, each plays a double-round robin.  Top two from each advance to the Knockout Stage.  These two are from Uzbeikstan (9th-best Asian league) and Qatar (6th-best).  Ability-wise, these clubs would be right at home in MLS.
Al-Sadd is 2-0, Qarshi 1-0-1.  The Uzbeks have already been drubbed by Persepolis, with whom they are tied.  They're going to have to pull an upset at some point in order to move on.  This is a bad matchup for them though, as Al-Sadd have offensive firepower they don't.
RESULT:   Qarshi   1-0      Or Noob could be mistaken.  Uzebek, ho!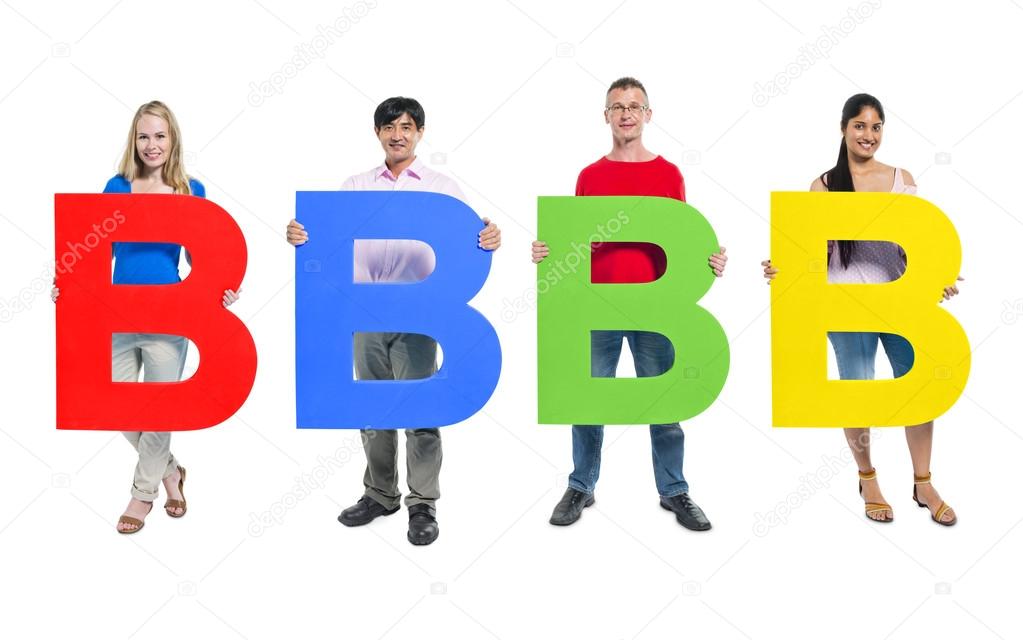 Yup.  Group of Four of Number B's.
Portugal vs. Norway – Algarve Cup
The Group Stage continues in this historically shiny women's tournament as well.  The format's a tiny bit strange.  The 12 teams are divided into Pods of three.  Each club plays the others once.  Then the teams are paired off in king-of-the-hill matchups to end the event, 1st playing 2nd, 3rd playing 4th, etc.  Since there are an odd number of Groups, that's a little crazytown.
Noob continues to give his love to the host Portuguese.  They came in with the lowest FIFA ranking of all teams competing, yet are tied for first in their Group.  Norway is just a point behind.
RESULT:   Portgual   2-0
OK, that was grand.  Now, could we please inhabit the darkness of Relegation zones?  You betcha!
Crystal Palace vs. Manchester United – English Premier
Palace haven't won a match since January, and so occupy a Relegation spot (third-to-last).  The only things they could possibly have going for them are 1) that Man Utd. might overlook them, B)  Man Utd. might relax just because they're Champions League berth-top four finish looks secure, and 3) Palace's own desperation.  (3:00 PM Eastern, NBCSN)
Fun Fact:  Palace is named for the building in which they were founded, a massive exhibition hall in Hyde Park, London.
RESULT:   2-2     So close!   Palace actually led 2-0.
Celta Vigo vs. Las Palmas – La Liga
Like Palace, Las Palmas are in the "last" Relegation spot in their league.  They're only a point behind Levante, but that's the only team could possibly catch.  They're not going to.  Even 1tth place Celta Vigo can overwhelm them at home.
Noob hopes beyond hope for them though.  They're from the Canary Islands, and I have in inexplicable fondness for teams from such areas.  (3:00 PM, beIN Sports)
Fun Fact:  Actor Javier Bardem is from Las Palmas.
RESULT:   CV   2-1
Estudiantes vs. Olimpo – Argentina Premier
Argentina's top league Relegates based on four years of results.  Olimpo's one disastrous 2016 is looking likely to cost them membership in the Premier.  They're in second-to-last this season, not doing anything to help their cause.  Estudiantes are having a subpar year for them, but still in 11th.
Fun Fact:  Fishing sharks from both boats and bay piers is becoming a very popular recreational activity.
RESULT:   Estudiantes   1-0
Wait, he went in  that little boat??
Apollon Smirnis vs. Panetolikos – Greek Superleague
10th place Panetolikos is as average a team as can be found in Greece.  And so Noobstrdamus is calling this one for the second-to-last place "Light Brigade"!
Not "Fun", But Interesting Fact:  Smirnis was founded in Smyrna in the 19th C., but expelled from there during the fighting between Turkey and Greece which followed WWI.  They are now based in Athens.
RESULT:   Smirnis   2-1     It's a Relegation Monday miracle and a Noober success!
Macabbi Haifa vs. Hapoel Haifa – Israeli Premier
The battle for Haifa!   In truth, it could be a bit more dramatic.  There's a wide gap between the top six and bottom eight in this league, so it's already known which teams have made the title playoffs and which will play Relegation playoffs.  Macabbi are in 10th, Hapoel 4th.
Fun Fact:  These two share a 30.000+ seat stadium, Sammy Ofer Stadium.
RESULT:   HH   0-3
The shipping magnate himself
9.  Al Mokawloon Al Arab vs. Tanta – Egypt Premier
Tanta is in the last Relegation spot, meaning they have the best chance to move up and out.  They're just two points behind Wadi Degla.  Al Mokawloon are in 8th.  They like a wide open game, so should take care of business at home against defensively-struggling Tanta.
Fun Fact:  About 3 million people come to Tanta annually, at the end of the cotton harvest there.  The city is home to well under half a million.
RESULT:   1-1
Dunav Ruse vs. CSKA-Sofia – Bulgaria First Pro League
Just like Israel, this league will split into title playoffs (6 teams) and Relegation Playoffs (8 teams).  Dunav Ruse are in third-to-last.  It would take a miracle for them to climb to top six at this point.
CSKA-Sofia are #B in the league, with all-but-dashed hopes (six points back) of catching #1 Ludogorets Razgrad for the regular season title.  Ruse's hope lies in CSKA-Sofia possibly not caring about this one.  That's it.  Because they score and defend literally three times better than Ruse.
Fun Fact:  Ruse may come from the name (Rusa, meaning "blonde") for a female founder of the city from the 13th-14th C.
RESULT:   CSKA-Sofia   0-2
And wow, and she doesn't look a day over 550.