The ten most important soccer matches to follow for us – the newish American fans of the global game.
As the big Euro leagues start to roust themselves, it's getting harder to justify a single Midweek Edition Track!  Soon, there will be re-expansion.
For now, Noob remains efficient.  Match previews are now posted through Wednesday.
Twitter:  @SoccerNoobUSA
Tuesday
Dorados de Sinaloa vs. CF America – Copa MX
Welcome back to the Apertura (first half-season) Mexican FA Cup.   We're still in the Group Stage – nine pods of three teams playing a single-round robin, with winners and the seven best runners-up advancing.
Veracruz lost both of their matches so far, so one of these two will win the Group.  Cups tournaments, for Noob, are all about looking for Minnow until their late stages.  Sinaloa is our underdog del dia.  They finished #B in their Clausura in the Ascenso MX (second tier) last season.
CF America is really good, so los Dorados will need all the home pitch advantage they can squeeze out of today.   (10:00 PM EST, ESPN Deportes)
RESULT:   0-0      With a match to go, these two have now both clinched at least runner-up status in the Group.  Still, two of the runners-up in this stage will not advance, so all still bears watching.
B.  Chelsea vs. Lyon – International Champions Cup
Most teams that aren't already done are playing their third and final matches of this event.  That is the case for these two.  It's just glorified friendlies, so the results don't matter really, but these two are tied for 10th.  This is a home match for Chelsea, which is weird for this event.
Soon, their leagues will begin, so maybe the club will actually start their real lineups.   (3:00 PM, ESPNEWS)
RESULT:   Chelsea   0-0  /  5-4  pk
Number B, already keepin' it real.
Charming the ladies.  Unlike that poser Number Two.
Wednesday
Houston Dynamo vs. LAFC – U.S. Open Cup
It's the Semifinals of America's FA Cup today!  This is a knockout format, so no return leg to Los Angeles.
Both teams have been on skids in MLS.  Houston has lost three in a row, sunk all the way to 10th place in the West.  Since they're almost certainly not Playoff-bound, perhaps this means they'll be super focused on chasing this trophy.  Not every team is necessarily.
That brings us to LAFC, who are also winless in their last three.  They're in 4th out West, seem very much in line for a postseason berth.  That's hardly guaranteed, but they are also shooting for a top two-seed, good for one or more home pitch Playoff games.
LAFC seems more likely to sprinkle in more reserves and/or subs today.  between that and the GD between these two not being too far apart – despite the difference in table position – and Noob finds himself believing in Houston.  Not that Noob would ever, ever root for a city built on a swamp.  Down with bad urban planning!  (Don't judge me poorly.  That cause is JUST.)
RESULT:   Houston   3-3  /  7-6  pk       Diego Rossi had all three goals for LAFC in the loss.
Utah Royals vs. Washington Spirit – National Women's Soccer League
This isn't likely a match with playoff implications, but expansion Utah isn't totally out of that picture.  The top four will advance.  Utah is in 6th, and got a surprising point two matches ago against might NC Courage.  They followed that up with a solid road win at so-so Houston.
Washington has lost six straight and sit in second-to-last.  They're so bad, Noob wonders if they would even beat MLS' D.C. United…
OK, that was mean.  But was it unfair?
RESULT:   Utah   1-0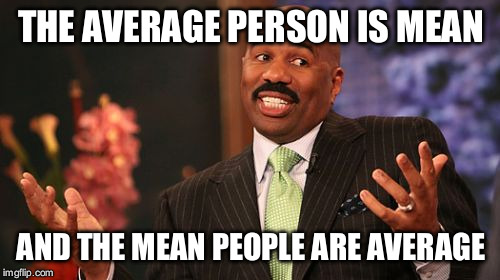 You're no Richard Dawson!!  
Get off Noob's back, Harvey.
UNAL Tigres vs. Tapachula – Copa MX
The Group Stage rolls onward!  Nine pods of three.  Double round robin format.  All winners and seven runners-up will advance.
Tapachula are one of the two Ascenso MX clubs in Group 9.  We Tracked them once already this stage, so we're going to have some fun continuing to follow them. They got a draw in their first match with San Luis.  They've been on a great roll, having won the 2017-18 Clausura Ligulla.
UNAL needs to show why they're a Liga MX team today, after dropping their first match to San Luis.
RESULT:   0-0     
Celtic vs. AEK Athens – UEFA Champions League
This is the Third Qualifying Round.  After this, there is a Playoff Round to determine final entrants into the Group Stage, where the big boys of Europe enter the tournament.
This round is where Athens enters as the Greek Super League (15-ranked) champs.  Celtic, out of Scotland's league (ranked #26) entered two rounds ago, has so far clobbered Armenian and Norwegian teams.
Despite the difference in league ranking, Celtic is the more accomplished team internationally in recent years, should be favored by a goal at home.
RESULT:   1-1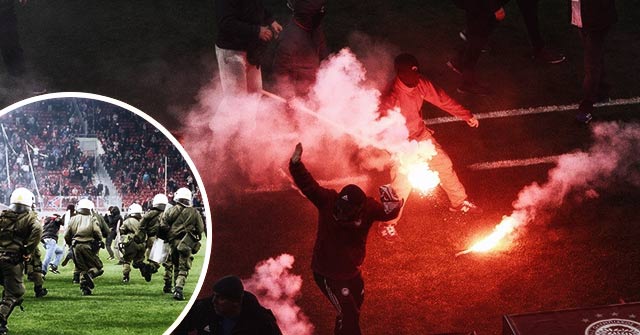 But are you ready for the standard Greek fans, Scotland?
Vancouver Whitecaps vs. Toronto FC – Canadiaian Championship
This is just a four-team affair between Canadia's three MLS teams and the USL's Ottawa Fury.  The winner gets Canadia's berth into the CONCACAF Champions League though.  As the country's soccer federation soon has it's own broader league (though without the MLS teams), Noob wonder's if this Championship will field a lot more clubs in the coming years.
Vancouver is 7th place in MLS' Western Conference, fighting for a top six regular season finish and Playoff berth.  Will they play all starters here?  Toronto are 9th in the east.  As they made the Final of the last CONCACAF CL and are less likely to get an MLS playoff berth, perhaps the will be more inclined to throw total effort into this affair.
RESULT:   2-2
Cerezo Osaka vs. Independiente – Sugura Bank Championship
This is a strange annual match.  It's always in Japan, so Noob assumes sponsor Sugura Bank just pays both teams a pile of yen to show up for a glorified friendly.
This pits the J.League Cup winner – not the J.League regular season champ – from last year against the defending Copa Sudamericana (South America's answer to Europa League) titleholder.
To give some idea of the relative strengths of the clubs, know that C.Osaka would be among the very favorites to win MLS if they played here.  And Argentina's Independiente would probably beat them about 2/3 of the time on neutral pitches.
RESULT:   Independiente   0-1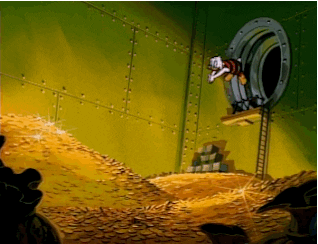 Winners get to go to the bank CEO's house, go full Scrooge McDuck dive into a bottomless pit of yen.
Home United vs. Ceres-Negros FC – AFC Cup
This is Asia's secondary Cup tournament for clubs, though not really analogous to Europa League or Copa Sudamericana.  Clubs participating in this qualify out of countries identified by the AFC as soccer "developing" and "emerging" soccer nations.   Google up the criteria specifics if you are so inclined Noobites.  We streamline things here.
There are five geographically-based "zones" out of which clubs will advance to Inter-Zonal Finals and then final Finals.  This match is the second leg of the ASEAN (southeast Asia) Zonal Final.  They drew the first match.
Home United qualified by finishing 3rd in Singapore's top league, which is ranked just above average in Asia.  This would not be high enough, but the champs are a Japanese club satellite team, and so ineligible for international competition.  The #B team got into AFC Champions League.
Ceres-Negros are from the Philippines, the runaway winners of their slightly better top-flite league.  It is ranked #17 in Asia.  They actually played in the pre-Group Stage of the AFC CL, but didn't make the Group Stage, so they can still play in this one.  That's nice.
RESULT:   Home   2-0
Thursday
Cerro Porteño vs. Palmeiras – Copa Libertadores
The Round of 16 in South America's version of Champions League is here.  This is the first match of the two-legged tie for these two.
Palmeiras qualified for the CL by finishing runner up in Brazil's Serie A last year.  They went undefeated in the Group Stage to get to this Round, with an average match result of a two-goal victory per.
Paraguay's top entrant finished #B in their Group, even goal differential.  They're good.  But even at home, their only maybe an even match for their guests today.  The winner will take on either Chile's Colo-Colo or Corinthians from Brazil – a traditional behemoth either way.
RESULT:   Palmeiras   0-2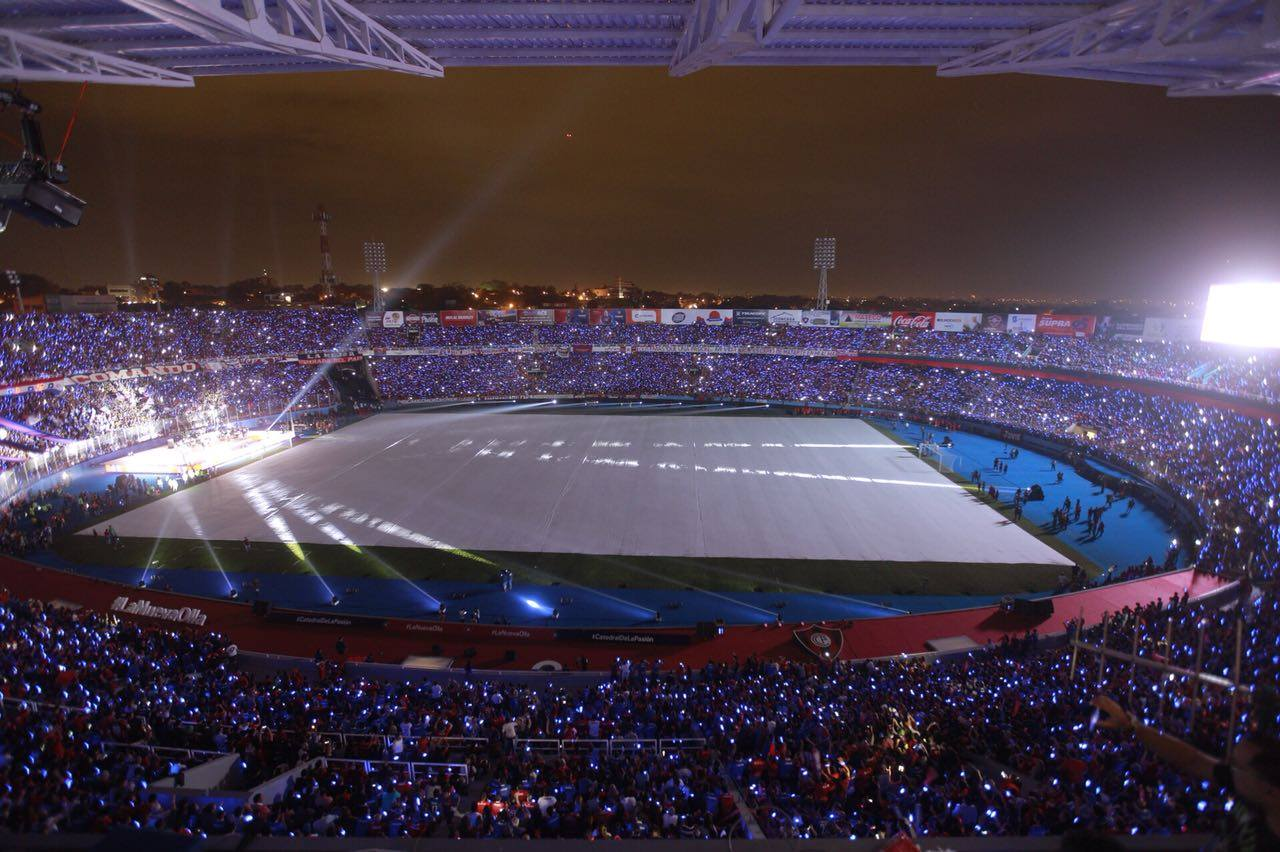 So long from La Olla Nueva, Asuncion, Paraguay!