Noob's typically about "the ten most important matches to follow, for us – the newish American fans of the global game".
Friday's, world scheds tend to run  lighter.  So we pack out bags and venture off to footyball hinterlands.  We learn, laugh, and love a little.  Learn some things about the clubs and leagues no one sees on TV.
No Fun Facts featured today.  Noob's hurrying to make a non-soccer road trip.  But there's still plenty of edumuhcation and fun built in!
As always, we start close to home:
Phoenix Rising vs. Swope Park Rangers – United Soccer League Playoffs
The First Round is in the books.  Waiter, bring us the Conference Semifinals!  Today we get one match from America's second-tier postseason.  Eight teams from each of the two conferences qualified for this single-elimination title tournament.
The third seed Phoenix routed Portland II to start their championship chase.  Not a huge surprise.  P.R. were the conference's second-highest scoring team during the regular season, and Portland were well below-average on defense.  It was a bad matchup for the Timbers, and on the road to boot.
The Management did a little dance as Sporting Kansas City's reserve side Swope Park (#7 seed) advanced, coming from behind to upset #2 Sacramento 1-2.  This was a fortunate matchup for Rangers.  They struggle on the defensive side of things.  But Sac-town is one of those Small Ball clubs, just packing it in on defense and keeping scores low.
Noob deserves his moniker, but I felt confident from my early learning stages that Small Ball might occasionally lead to some regular season success, but it's not going to win titles.  Ever.
The Management is certainly happy with how it went, having KC roots.  Noob does not share those, but sometimes can back off taunting and jibing him enough to let him enjoy a favored team's success.
RESULT:   Phoenix   4-2      Bravely fought, Rangers
B.  Santos vs. Monterrey – Liga MX
Four matches to go in the Mexican top tier's Apertura (first half-season).  They only play 17 each in the Apertura and Clausura and Noob is still in love with how important it makes every game.
Top eight clubs will make the Liguilla (postseason playoffs) and these are two that should be there.  Santos are in 3rd and are the sort of well-balanced team Noob favors to make deep runs and win titles.  They're not the strongest on offense or defense, but they're not far off the pacesetters in either department.
Monterrey are #5, having struggled more on offense than usual this year so far.  But they're four points up on a trio of teams tied for 7th.  Short of a collapse, they should make the Liguilla.  They lost just one of their last five outings across all competitions, so that bad fate seems unlikely.
RESULT:   Santos   1-0
Yes, yes, Number B.   Noob still loves with you and finds you muy importante. 
But don't make it weird, okay?
Lorient vs. Metz – France Ligue 2
Welcome to the European division two portion of Noob programming.  It may not seem so exciting at a glance, but Promotion means oodles of money.  Moolah = drama.  The top two finishers will move up to Ligue 1.  The next three in the table will have a postseason tournament to determine who joins the top two in Promotion.
Lorient are in 4th.  They're a little light on goal-scoring, but really only compared to the very top clubs here.  Metz were Kicked Out of Ligue 1 for their last place performance in 2017-18, but are #1 here and now, looking to yo-yo right back up.
Metz lead the league in goals and play as good of defense as their hosts today.  Noob thinks Metz stays on top with a road W today, pits a dent in Metz's auto-Promotion dream.
RESULT:   0-0
FC Twente vs. Almere City – Netherlands Eerste Divisie
Only the champs get automatically moved up to the Dutch top flite when all's said and done.  The next four have a Playoff to see which one of them also makes the move.
We find these two in a tie for 3rd place, identical records.  Statistically they're about even.  Advantage Twente by a hair, though, on both sides of the ball.
RESULT:   Twente   1-0
That's "Twente".  *sigh*   Just who's handling image control on this site now, anyway?
Goias vs. Avai FC – Brazil Serie B
Welcome to the Track, D2 Brasil!   First-time appearance.  In the words of Paul Simon, stroll around the grounds until you feel at home.
The top four from this league all get Promoted at season's end.  If current #4 Avai can stay afloat, it will be a return to top-flite after having been Relegated just this last season.  Noob likes them a lot better than #3 Goias.  Avai are well-balanced.  Goias can score like a house afire, but they play about the least defense in the entire 20-team league.
RESULT:   Avai   0-3
Jagiellonia Bialystok vs. Legia Warsaw – Poland Ekstraklasa
Back to top-tier action!
When Noob first started really following soccer in 2017, this league had cracked the top ten in Europe.  Seems they might've peaked.  This year, they're down to 21, a cataclysmic fall.  And they'll slip three more notches when 2019 comes.
What makes that important?  How many teams the league qualifies for Champions League.  Only the top 16 get more than one.  After a dozen league matches this season, that's Bialystok.  But the league race is wide open.  All the current top four are well-balanced, including tied-for-#B Legia Warsaw, who trail their hosts today by just a point.
(But just you watch, Noobites.  I'm learnin'.  #4 Wisla Krakow will take the title.  Cash on the barrelhead.)
RESULT:   1-1
Ahal vs. Balkan – Turkmenistan Yokary Liga
This is the 23rd-ranked league of 46 in Asia.  That's not high enough to qualify them even one team into the next AFC Champions League.  Their champions will instead qualify for the Asia Cup, a club tournament for the best teams from what the Asian federation calls "developing football countries".
Noob's sources are conflicted as to whether or not the runners-up will also qualify.  Last year, #B was good for a berth into a pre-Group Stage qualifying round.
Ahal are #1, but only a point up on the better side Altyn Asyr, who have a game in hand on them (have played one fewer).  No one else is close to these two.
As for Balkan – you're in last, d00dz.  But at least your league doesn't do Relegation.  They give up a tear-inducing two goals per match on the dot.
RESULT:   Ahal   5 -1
AS Pirae vs. AS Tefana – Tahiti Ligue 1
Tahiti is a member nation of the OFC – Oceania Football Confederation.  Noob didn't find domestic league rankings on a quick search.  But this isn't likely one of the strongest in the group.  I did discover their team with the highest Elo rating is only the 15th-best in the federation.
There's no defense played in this league.  At all nearly.  The goals for and against I found looked so inflated Noob had to triple check.  Last year, just three clubs allowed less than 1.5 per match.  All other clubs were distant also-rans.  Pirae was the best of those.   This year, it's too soon to tell anything, as they're just a few matches n.
Tefana finished #B, good for one of the league's two invites to the 2019 OFC Champions League.  Yes, they qualify two years out, not one.
RESULT:   2-2      Noob thought for sure any Tahitian game would feature at least four goals per side
Nothing about Tahiti ever doesn't remind you of just where they are and what they're about.
Sun, surf, palm trees.
Al-Wahda vs. Al Taliya – Syria Premier
The season in Syria's top flite – Asia's 15th-ranked – is also just getting going.  That ranking is just high enough that the league champion will qualify for the next AFC Champions League.  That club will have to start that tournament in the very earliest pre-Group Stage qualifying round, but they'll be in.
It's so early that the league's likely best team (Al Jaish) is merely midtable right now.  Last year, these two finished #3 and #6, respectively.  if comparative strengths are the same now as in 2017-18, AL-Wahda can make a run at the title.  Al Tilya lacked miserably in offensive firepower, likely overachieved to even be #6.
RESULT:   Wahda   1-0
Kiyovu Sports vs. Marines – Rwanda Premier
Rwanda recently qualified two teams into the Confederations Cup, the second-best international club tournament in Africa.  (It's the CAF answer to UEFA's Europa League.)  So they will appear in the federation's rankings for the first time in at least three years.
Only the top 12 leagues get multiple teams qualified into the CAF Champions League, but they're looking on their way!
APR and Kigali were the only two teams that really competed for that CL slot last year.  Kiyovu finished #5 and won't finisher higher this year unless they shored up their porous defense.
Well, porous compared to the title contenders.   There weren't enough Little Dutch Boys in the world to plug all the holes in 12th-place Marines D.  But it's a new season there, so we'll see what we see.  On Globetrotting Fridays, anyway!
RESULT:   0-0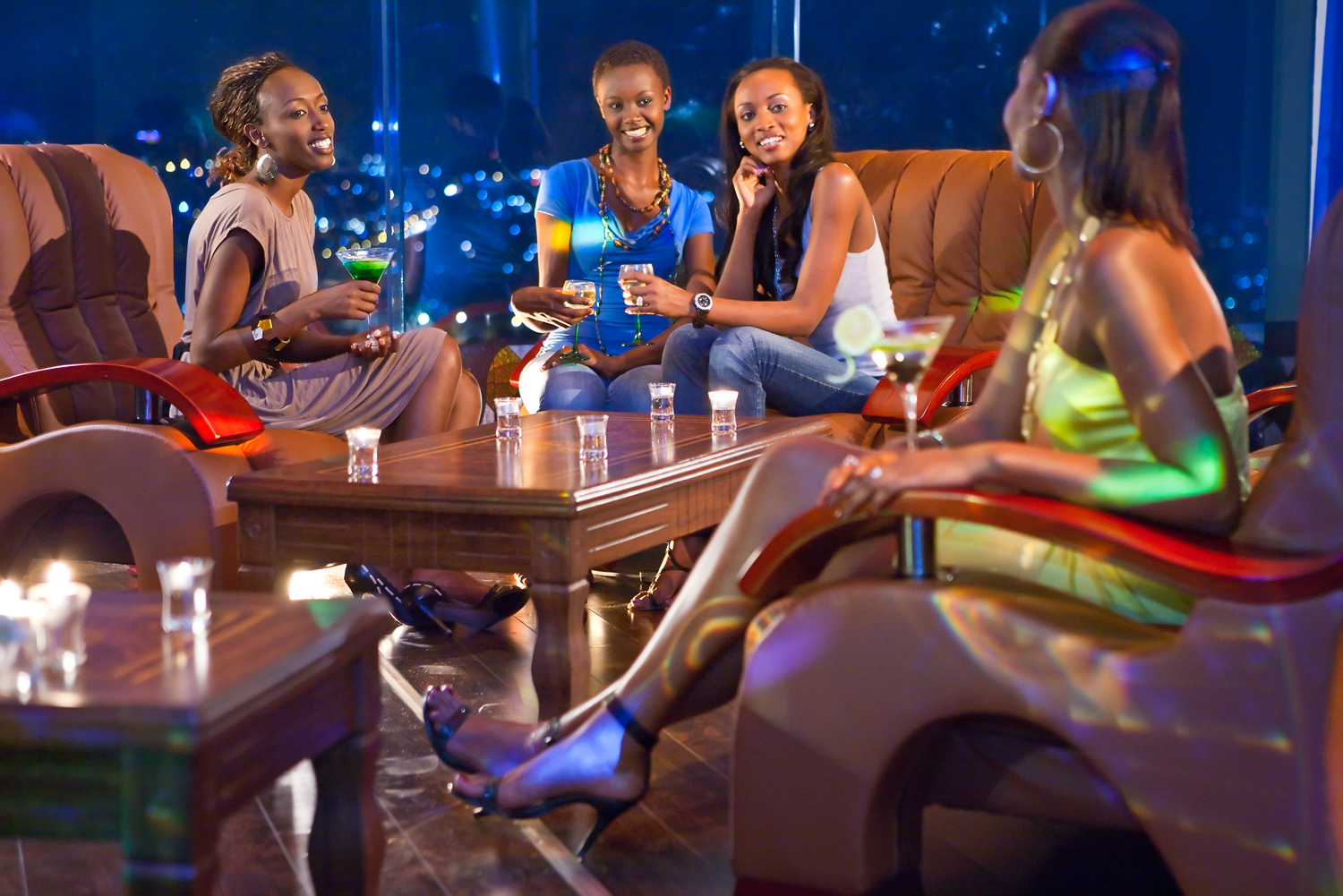 So long from the Top Tower Hotel in Kigali, home of Kiyovu Sports. And really interesting chairs.