No foreplay today, we're plowing right in, Noobites.
Atlanta United vs. Columbus Crew – Major League Soccer
Atlanta are the best team in 'Muriuch.
Columbus have rebounded nicely from a little two-game skid, winning three straight.  They have plenty of space to each side of them in the table.  They Crew will be the #4 seed out of the Eastern Conference.
OK, now let's get to the real news.  And Noob promises this is true, even as so often I am a silly kaahhhhh-nigget.  Mark Wahlberg might buy or end up part of an owner ship group that could buy Columbus Crew.
He recently bought a Chevy dealership in the town.  So someone local asked him if he'd consider buying into the soccer team.  They current owner has been working very hard to move it to Austin.  He said he'd be interested in looking into it.  OK, maybe.  Might be just a vague nicety.
But then a journo in Cleveland asked recently.  Someone from an possible ownership group got in touch with Wahlberg's people.  They're looking into it.  And this isn't someone Mark or his people had to be nice to in order to get in locals good graces.   He pointed out he has part ownership in a cricket club in the Caribbean.  And it's hardly unusual for celebrities to invest in sports franchises.
For all that everyone else is making "Good Vibrations" references alongside this news, Noob goes a different direction:
Could the kits be just Calvin Klein underwear?   *bonnnnggggg*
RESULT:   ATL   3-1      Josef Martinez scored first for United, tying the MLS single-season record for goals scored.
If you enlarge this, you can see the center cap design has C.C.
Columbus Crew, predestined!
B.  Swope Park Rangers vs. Reno 1868 – United Soccer League
The news in the second division is only comparatively less exciting.
Hector Barros of Wahlberg's former back-up group – The Funky Bunch – is looking to start a club of his own, in Lexington, Kentucky.  Needless to say to hip hop fans, the team will be named "The Booty Inspectors".  Maybe the league will require a hyphen in "Boot-y" and a soccer cleat-logo to keep things PG.
OK, one of those stories was fake.  But only one.  We live in the best of times.
RESULT:   3-3     Hadji Barry for KC ties it up at 90′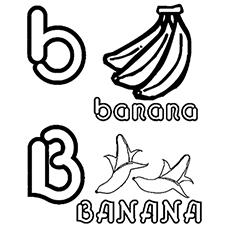 Number B, demonstrating bunches – low in funkiness, high in potassium.
Burnley vs. Watford – English Premier League
These were the 7th and 8th place teams last season.  Burnley beat out Watford for the last Europa League berth.  They entered at that competition at the Second Qualifying Round, where they beat Scottish club Aberdeen.  Next, they will play Olympiakos from Greece for a slot in the Group Stage
Watford won their first game of this league season versus Brighton & Hove Albion.  Burnley played Southampton to a scoreless draw.
RESULT:   Watford   1-3
Santos vs. UANL Tigres – Liga MX
Last season, Santos finished #B in the Apertura (first half-season), and also made the Liguilla (postseason) in the Clausura.  Tigres improved over the course of 2017-18 to make the postseason in the second tournament.
Right now, they are 6th and 8th, respectively, in the new Apertura.  Not much reason to not favor Los Guerreros at home.
RESULT:    Santos   3-1      Jonathan Rodriguez with a pair of goals
Funkier letter B, making a reappearance for some reason.
Connah's Quay vs. T.N.S. – Welsh Premier
Wales – for all that their men's national team has had some success in fairly recent years – is home to just the 50th-ranked league (of 54) in Europe.
The New Saints won handily last season, and started this year with a 7- shellacking of some poor bodies.  CQ won their first game as well.  They should be the only realistic threat to TNS again this year.  They finished #3 in 2017-18, but the #B Bangor City failed to get their Tier One license of the country's FA and got Relegated.  Oops.
RESULT:   CQ   1-0
Motagua vs. Olimpia – Honduras National League
Noob is CONCACAF-ied!  Last season's Clausura #B and #3 are atop the league this early Apertura.  Olimpia lead the league on offense so far.  And if you have a deep enough satellite package, you can catch our federation neighbors playing this one on Centroamerica TV at 6:00 PM.
RESULT:   Olimpia   0-1
This is why cartoonists traditionally give characters only four fingers.
Note:  Noob got bullied into weekend overtime, had to quick-and-dirty the rest of this Track at an ungodly hour.
Cerro Porteño vs. Olimpia – Paraguay Professional Division
#1 versus #B!
RESULT:   Olimpia   0-2
Olimpija Llubljana vs. Maribor – Slovenia Prva Liga
Last year, these two tied in the table on points.  Llubljana won the title and league's only Champions League berth by a single goal in differential.
So much Olimpia today, with or without the j.
RESULT:   Maribor   0-3     Olimpija fails to get the Track an Olimpi/j/a sweep
Hiroshima vs. Kawasaki – Japan J1 League
#1 versus #B again!   Hiroshima are threatening to absolutely blow the league out this year.
RESULT:   Kawasaki   1-2         Yu Kobayshi with both the equalizer and the the winning penalty kick
Ludogorets Razgrad vs. CSKA-Sofia – Bulgaria First Professional League
Last season's top two!
RESULT:   L.R.   1-0
So long and see you for Relegation Monday's T2T!