The ten most important matches to follow for us – the newish American fans of the global game.  Perhaps strangely, today's start with a Friendly of all things.
As always on Friday, Noob starts our Tracking with matches close to home, then we set our sights on footyball hinterlands everywhere!  Enjoy.
Manchester City vs. Borussia Dortmund – International Champions Cup
The ICC is a pile of European teams playing three friendlies each all over the U.S. and Europe.  There will be a table and some club will "win", but this is a standalone event.  There will be no playoffs and there's no connection between this and any other international event.
Still, the ones in America are a great chance for the sport to be promoted.  This match will be at Soldier Field, Chicago.  There's no telling how many true starting-caliber players will play or how much if they do, but hopefully Christian Pulisic gets some action.  He's likely America's best soccer player.
Last season, Borussia Dortmund finished 4th in Germany's Bundesliga.  Man City won the English Premier League, running away with the title.  Premier League starts up again in about three weeks.  Bundesliga's likely about that same time.
RESULT:   Dortmund   0-1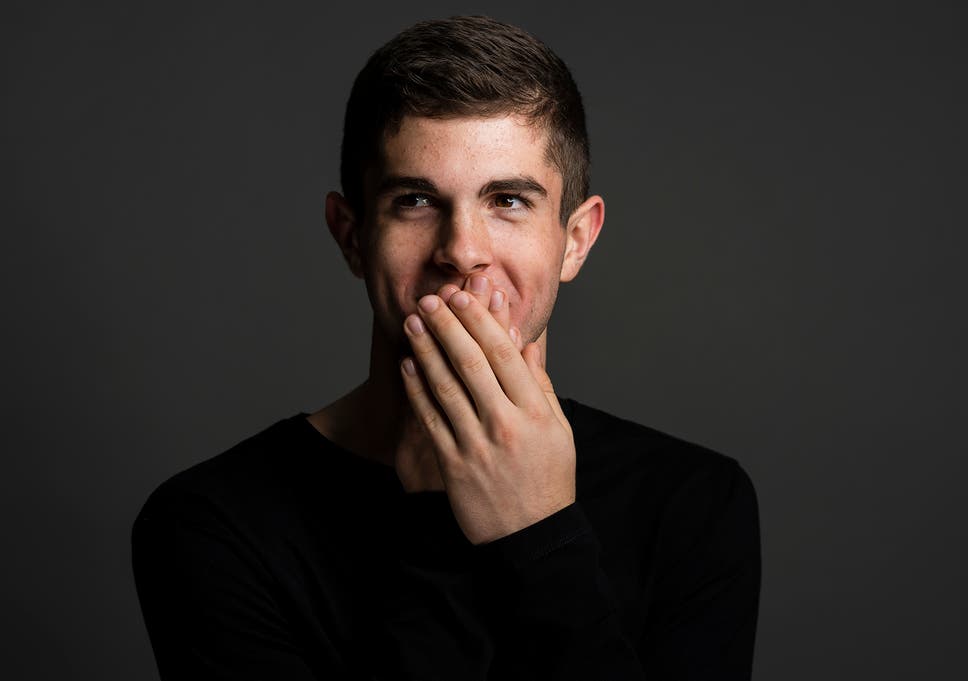 Oopsie, Noob embarrassed young Christian.
B.  Phoenix Rising vs. Seattle Timbers II – United Soccer League
This is one of just two American leagues' matches happening today.
Phoenix are in 5th in the Western Conference.  A little higher and they'd get to host a Playoff match.  They'd been unbeaten for six straight matches until getting blown out at expansion Fresno last time out.
Seattle II are in last place.  The only club as bad is Tulsa.
RESULT:   Phoenix   1-0
Zombie-Number B is Rising… from the dead!
Utah Royals vs. North Carolina Courage – National Women's Soccer League
This the other American match today.  The NWSL is like the carnival game where the contestant fires a BB gun at ducks or whatever floating or rotating by.
So North Carolina are the shooters, picking off all the other teams who have no ability to defend themselves from what is coming.  Expansion Utah are in 6th.
RESULT:   0-0
Tigre vs. Guillermo Brown – Argentina Cup
Noob worked very late Thursday, is cutting and pasting this Copa match mini-preview from yesterday's Track since it is now slated for today.
Beast vs. Man?   This is the Round of 64 in Argentina's FA Cup.  They play just one match per pairing, no two-legged ties.
Tigre are a Primera team.  For now.  They're just one spot above the cut in the multi-year Relegation table, and just 24th in this season.   They have a league-leading 12 draws in just 27 games.
G.B. are a midtable second-division club.  The winner to will play Central Cordoba in the Round of 32.  That club just won on of third-tier division, earning promotion.
RESULT:   Tigre   1-0
Fun Fact:   Irish-born (William) Guillermo Brown is known as "the Father of the Argentina Navy".
CNaPS Sports vs. Ajesaia – Madagascar Champions League
Noob can't tell you a lot about this league.  It's certainly not in the CAF rankings.  I think maybe all teams in Madagascar play for the right to participate in Champions League.
Regardless, it is divided into Zones.  These two are the top two in their Zone, though they're only a couple games into the season.
Fun Fact:   Miarinarivo is the capital of the Itsay Region, the smallest yet most densely populated in the country; home to CNaPS Sports.
RESULT:   CNaPS   2-1
Cougars vs. Western Tigers – Guyana GFF Elite League
Guyana is a member of CONCACAF, despite the nation being on South America's mainland.
Western Tigers are in 4th place, though they may well be the league's top team.  They've played three fewer matches so far than all other clubs.  Cougars are in last place.
Fun Fact:  Tiger > Cougar.
It's just nature.
Can Tho vs. Sai Gon – Vietnam V.League 1
Vietnam's top league is rated as 19th in the AFC (Asian Football Confederation.  That's top half.  No thanks to these two clubs certainly.
Can Tho is in second-to-last place, and is probably really the worst team in the league.  Battling them hard for that distinction is the current last place squad, Sai Gon.  Last will be automatically Relegated at season's end.  The other will get a chance to save themselves in a playoff with the #B V.League 2 team.
Fun Fact:   The city of Can Tho is known as "the capital of the west".  Noob finds this strange, given it's in the south central node of this skinny north-south nation.
RESULT:   Sai Gon   1-3
Kyran vs. Ekibastuz – Kazakhstan First Division
The Kazakh top division is rated #26 in UEFA.   This is the second division.  Two teams will get promoted from it.  Right now, Kyran is #1.  Ekibastuz is #6, will have to up their offensive output a lot if they want to make a move on the contenders.
RESULT:   Kyran   1-0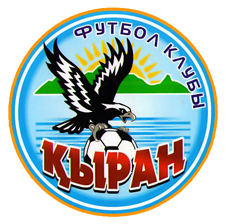 Fun Fact:  That stupid Kyran mascot bird is gonna drop the ball in the water!
The Management:  Noob!
What?
Staiceles Bebri vs. Balvu – Latvia First Division
Latvia's top league is rated just 44th in UEFA.  This match is from the second division there.  Hey.  They're playing.
How top heavy is this league?  Staiceles Bebri is 9th of 12 teams, and they've scored just seven goals in nine matches, while conceding 34.  They've actually won two matches somehow.
Balvu have yet to win a match.  Their GD is 6-46.
Fun Fact:  Staicele is only home to maybe 1200 people.
RESULT:   Balvu   2-3
Ovetense vs. Fulgencio Yegros – Paraguay Intermediate Division
We wrap up the Track in South America, hitting up Paraguay's second division.  And it's another last place team in our sights!
Ovetense score like it already went out of style.  They'll be lucky to pull even a draw against the #5 team in the league.  Top two will get Promoted.  This is a must-have road win if they want to contend for that.
RESULT:   Ovetense   1-0
So long from the possibly-at-one-time-rotating something of Oviedo! 
(Ovetense's base city)