Noobites, never fear or loathe Monday.  Embrace it's darkness.  It's the only way.
As part of that (and because soccer scheds are lighter on Mondays), we turn from our more traditional 'ten most important' matches to Relegation Monday!
The first few matches featured will be of happier import.  Then we get to know clubs that may be about to be kicked out of their leagues for being bottom-feeders.
To the pain.
Penn FC vs. Richmond Kickers – United Soccer League
We start the Track with the only top-two division game in America today.
Penn has climbed to 8th place – good for a playoff spot if they can hold on – in the Eastern Conference.  They just netted a solid home win over fellow postseason chasers Bethlehem Steel three days ago.  They haven't lost in in six matches.  It's worth noting, though, that the streak doesn't include a single clean sheet.
Richmond are in 14th.  They cannot score.  They make the sadness.
RESULT:   Richmond   1-2    Sadness lifted!
You even make the soccer ball sad.  Shameful.
B.  Brendam Harbor vs. Glennock – Isle of Sodor Cup
The Quarterfinals are on!  These two both won their Round of 16 matches at home, and each only host one of their three Group Stage matches.  A coin flip as used to determine that the match would be played in Brendam.
Harbor won two of three Group Stage matches to win in that round.  They did so playing a much more defensive brand of ball than is typical on Sodor.  Junction & Sheds FC was their R16 opponent, a fellow Pot 1 entrant.  The match was a doozie – 4-4, 3-2 in penalties.
Sudrics are still wondering how tiny Glennock have managed to get this far.  They won two Group Stage matches by a combined score of just 3-0 and got destroyed by Pot 1 J&S 1-8.  And then somehow, they kept pace with Pot 1's Castle Rolf to the tune of 7-7 before stunning them in PK's.
Noobites, you don't have to scroll back far into the Tracks to find even more get-to-know-me info on these clubs.  Suffice to say here and now that B.H. has to be the favorite.
RESULT:   Harbor   3-1
Harbor fans are partying hard, confident they're side is headed to the Semis.
Partying too hard…
Weymouth Wales vs. BDF – Barbados Premier
The Final!  We celebrate our CONCACAF neighbors.
Each of these teams dominated their regular season Groups and now they play what Noob believes is a one-off for the league title.  The game is in Bridgetown, on the home pitch for both clubs.  WW outscored opponents by a mind-boggling 50-6 march en route to an undefeated record (with two draws.  BDF were no slouches, but will be considered underdogs today.
RESULT:   Weymouth Wales   2-1      Hail to the champions!
Dnepr Mogilev vs. Isloch – Belarus Premier
This league just climbed into UEFA's top 20!   This was not with the help of either of these clubs.  Isloch are 9th.  Meh.  But Mogilev are part of a four-way tie for second-to-last, in danger of getting The Boot.  In fact, they technically hold that spot since they have the worst goal differential of the four.
Isloch can't score, but at least they can play defense.  Mogilev… Mogilev might consider taking up table soccer.  Try it with a strobe light on to mess with your heads hard.
RESULT:   0-0
The LED's may look good.  But they don't hurt your brain like a strobe in the dark while playing.
Fylkir vs. Vikingur Reykjavik – Iceland Urvalsdeild
We move much further down the UEFA league rankings to find Iceland, nearly 40th.  But hey – they're playing!  Second-to-last hosts one of the four clubs just a point higher.  Two teams will get demoted at season's end.  Noob like the Fylkismenn to make a move in front of the home crowd today.  V.R. have no offense to speak of.
Fun Fact:   Fylkir are based in the eastern Reykjavik district of Arbaer.  The club was formed almost as soon as this suburb was incorporated.
RESULT:   V.R.   2-3     It's a minor Monday Miracle
Sogdiana vs. Metalourg – Uzbekistan Super League
Welcome to Asia's 10th-strongest league!  The bottom half will play in their own Relegation Group near season's end.  Sogdiana are 11th of 12 teams.  Metalourg are in 6th, fighting to stay in the Championship subdivision part of the table.
Noob thinks Sogdiana have a legit shot here at being a Relegation Monday Miracle team.  They're poor on both sides of the ball, but Metalourg don't score either.
RESULT:   Metalourg   0-1
The name Sogdiana is thought to have a meaning related to shooting, archery.
Kokand-1912 vs. Lokomotiv – Uzbekistan Super League
Double dip!  9th hosts 5th here.   Kokand have the best GD of all the Relegation region clubs, but only because they play an all-defense style.  Lokomotiv can score as well as nearly any team – even those above them in the table.  They'll take the three points today.
Fun Fact:   Kokand – "the Trailblazer"s -are the oldest club in the country.
RESULT:   Lokomotiv   1-2
Al Quwa al Jawiya vs. Al Hussein – Iraq Premier
Just one more spot down the AFC league rankings we find the Iraqis.  This is the last match of the season for these clubs.  AQAJ have wrapped up #B and a Champions League berth.
Noob's sources are in conflict as to whether two or three teams are getting Relegated out of this league.  If it's three, Hussein are on the hot seat, though they could still catch the team right ahead of them.  Hypothetically.   But it would be a monumental upset.
RESULT:   AQAJ   5-0
Al Hussein is named after Saddam, who apparently didn't favor the claw technique of playing banjo…
Karbala vs. Zakho – Iraq Premier
Now here's a rare treat – we say goodbye to both these teams, no matter the result today.  They occupy the last two places in the table, and neither has hope of daylight.  The league's worst defense host its most incapable offense in a game of epic suckitude sure to please.
Fun(?) Fact:   It is believed the Archangel Gabriel named the city Karbala, meaning "place of agonies and afflictions".  Wonder if he was thinking of footyball…
RESULT:   Zakho   2-0     (had the home and away teams turned around)
Tartu Welco vs. Tartu Santos – Estonia Esiliiga
This time of year, Noob digs deep to find Relegation-worthy matches.  Say hiya to Estonia's second division.  And to the battle for the city of Tartu!
This league as 10 teams.  8th place will have to win a Relegation Playoff with a third-division team for the right to stay up.  That's Santos.  Welco's just two spots higher.  Noob would cite a Fun Fact, but I'm too distracted by those ii's in Esiliiga!   They shine like the sun.  Noob is and always will be mesmerized.
RESULT:   Santos   1-5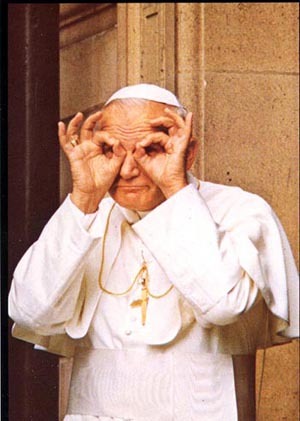 So long from this week's Track, from me and The Primo Padre!
Double eyes.  He's down.