The ten most important matches to follow for us – the newish American fans of the global game.   During the Midweek, Noob breathes a little, spreads the ten out over three days.
Tuesday's matches are below.  Adding posts in reverse chronological order this week.  For her pleasure.  Meow.
The Management:  Um, what?
Did I stutter?
Thursday
Engordany vs. Kairat Almaty – Europa League
For the rawest of Noobites, this is secondary tournament for top teams in Europe.  Lots of domestic leagues' also-rans and FA Cup winners.  Most would say the event proper doesn't even really start for a couple more rounds when larger countries' qualified clubs are slotted in.
This is the First Qualifying Round.  It was preceded by the Preliminary Round.  Noob's opted to feature this match out of many today because we happened to Track Andorra's Engordany in the P.R.
It's hard for Noob to handicap a match like this, except to go by their leagues' strengths.  Andorra's is second-to-last in UEFA, while Kazakhstan (Kairat's home) is ranked 26th.  Pretty average.   Kairat qualified by winning their FA Cup, after narrowly missing out on their league title.
RESULT:   Kairat   0-3      This was the first leg.  Sure doesn't look like Engordany will have much chance at a comeback on the road in the second leg.
Crovan's Gate vs. Brendam Harbor – Isle of Sodor Cup
It's the Semifinals of Sodor's inaugural FA Cup!  Format remains the same.   First team listed hosts.  Knockout match, no return leg to Brendam.  Crovan's Gate gets to host because Brendam has played at home the last two Rounds.
To advance to the Semis, Crovan's Gate absolutely erupted against fellow Pot 3 club Wellsworth, smashing them 10-2.  No one saw it coming.  They barely survived the Group Stage, coming out on top of a three-way tie for runner-up based on a less-negative goal differential.
These "Grumpy Passengers", as they are affectionately known (see the 7/2 Track for more), are pretty average on both sides of the ball.  They've managed to get this far because they can play multiple styles offensively.  it's hard to shut them down.  They'll switch from pressing six or seven men forward, to sitting back and striking on counters.
Brendam is the considered by many to be the football capital of the Isle.  The city's two teams have both been stronger than most anywhere else's over the years of less-structured league play and friendless over the years.  The Harbormen will be among favorites to win the coming, first-ever Isle of Sodor Premier League.  They play something rarely seen on Sodor:  real defense.  This is a bad matchup for Crovan's Gate, on paper at the very least.
The winner will face either Arlesburgh or East Coast Diesel in the Cup Final.
RESULT:   Brendam Harbor   0-2      Sodor has its first ever FA Cup Finalist!  On to Suddery.
So long from the second, makeshift practice pitch near Crovan's Gate!  
Wednesday
Croatia vs. England – FIFA World Cup
A spot in the Final against France is on the line as the world's #20 takes on #12.
Croatia dominated their Group Stage, then need penalties to get past their two Knockout Round opponents.  The last was the host Russian team, one far less-heralded than even Croatia.  When Croatia win convincingly, it's their defense that shines.
Someone needs to explain why if England wins it means "football is coming home".  Noob understands the sport in its modern form was invented in Italy.
One of Noob's big questions today is if England will be recovered from an intensely physical match with Colombia in the quarterfinals.
The star players are likely well known to you know.  Harry Kane scores the goals for Three Lions, midfielder Modric does everything for Croatia.  if Jordan Henderson can is fully fit, he can put a stopper on Modric.
On interesting side note is that Croatia is perhaps lucky to not have had a star defender – Vida- sent home before today.   FIFA does not allow political statements by players during the tournament, and he has sounded off most recently with a "Glory to Ukraine" shout.  Russians feel such is aimed at them.
And there you have it once again!  A bit disjointed, but enough tidbits to get you through any water cooler-level chat.  Mini-preview suckcess.  Yes, sometimes the K-spelling is appropriate.  Whee fun.  Now go, be free!  Scope out more in-depth pregame analysis.  Noob will, too.
Don't leave us in suspense, artful water cooler ladies.
New York City vs. Montreal Impact – Major League Soccer
Well, Canadiaians, lookie here!   Montreal – which Noob has long-considered the second-worst team in the Easter Conferences (*waves at D.C. United*) have won four in a row at climbed into the last playoff spot (6th) in the table.  The highlight was easily a win of Western power Kansas City two matches ago.  The Impact have found their defensive stride.
Last match out, NYCFC got their revenge in the latest Hudson River Darby, beating Red Bulls.  They host #4 Columbus after this one.  Feels like a trap game.   In fact –
The in-house prognosticator returns!   Noobstradamus has had a vision.
Don't call it a comeback.  I've been here for years.   A couple thousand, give or take.
"I'd been on a sabbatical from Noob for some time, hiding out in Montreal.  Yesterday, I was noshing on a smoked meat bagel-sandwich at Schwartz's Hebrew Delicatessen, a late lunch treat when it happened.
Now, you might be thinking, 'Oh, here comes another one of his food poisoning-visions.  Nope, this isn't a repeat of the John Stamos/Greek Yogurt episode.  This divination came from the meat itself, pre-consumption.  I was about to take that first, delicious bite when something compelled me to put it down and lift the top off.
The meat pieces lay in a pattern that quite plainly read 'Montreal 1-0'.
Never doubt me.  And never doubt Schwartz's.  We have spoken.
RESULT:   NYC   3-0     Maybe the vision was for some game IN Montreal today…
Seattle Reign vs. Utah Royals – National Women's Soccer League
The league is North Carolina's.  But the battle for #B and the right to host a home playoff match is ON.
Seattle lead reviled Swamp City Orlando (bad urban planning!) and Chicago by just a point.  The Reign didn't fall asleep last match out, downing upstart Houston 3-1 a game after defeating their regional rival (Portland).  They have the league's best defense, should be able to handle fading expansion Utah on their own pitch.
RESULT:   Seattle 1-0
Ludogorets Razgrad vs. Crusaders – UEFA Champions League
Lots of matches today here in the First Qualifying Round.  Noob's picking this one just because Northern Ireland's is about the westernmost club in action here today.  Not that they'll be around long probably.  Bulgaria's best club is far more accomplished.
This is the first match of a two-legged tie.  Crusaders will be doing decently just to keep this within two.  The point of including them here isn't so feature a super-competitive match, but rather just to remind that this event is actually already started.
RESULT:   L.R.   7-0     not a typo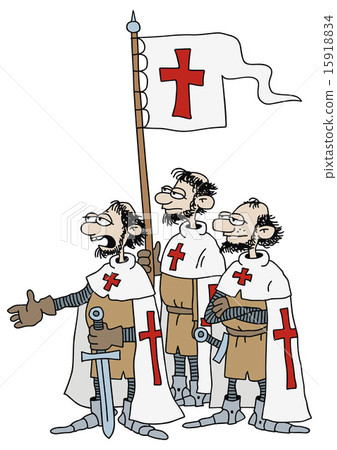 Crusaders.
Noob needs to good reason.
Thursday
coming soon!
Tuesday
France vs. Belgium – FIFA World Cup
It feels like most of the talk Noob hears is about Belgium and England.  Both are understandable.  While not a wholesale underdog, England came in with a very young team, ranked outside the world top ten.  Belgium seem to get spoken of almost more as an underdog themselves, though this is the third-ranked team in the world.
Noob thinks France takes home the trophy.  They've won with both their offense and defense throughout the tournament.  They have world class talent in many positions, including Mbappe.  He's just 19 whose time as the greatest is dawning now.  They took down Uruguay 2-0 in fairly clinical fashion to advance to this Semifinal.
Belgium have won every match since they arrived in Russia.  And though we're talking about the #B team in the world, Brazil heading one into their own goal on a corner kick… that's lucky and there's no other way to describe it.  France are just as good, and one can't count on that kind of good fortune twice is quick succession.  And falling behind 0-2 to Japan in the Round of 16.  Oy gavalt.
For France, the name Giroud has not yet come up in the goals column.  But it's been his play in the middle of the attack that's opened things up for those who have been getting the glory.    For the Belgians, de Bruyne always headlines a team that is hardly devoid of star power.  If Belgium win, his name will be the one in lights.
And there you have it!  Mini-preview success, just enough to get you through water cooler-level chat.  now go, be free!  Seek out pregame analysis with more meat, if you are so moved.  Noob will, too.  It's all good.
RESULT:   France  1-0      Les Bleus to the final!
C'mon, talk some soccer, Systemites.
B.  Vicarstown vs. East Coast Diesel – Isle of Sodor Cup
The Quarterfinals continue!  Hello from Vicarstown, where Noob continues onsite coverage of the Isle's inaugural FA Cup..
East Coast Diesel of Vicarstown wrecked their Group by a 10-1 goal margin.  And they're gritty themselves, having won in a pop-up storm last round in a scoreless draw in regulation before advancing through penalty kicks.
If E.C.D. gets the first goal or two, this will be a wide-open affair, the kind the Sudrics are known for in general.
The winner gets the victor from the other match today, Ffarquhar vs. Elsbridge.
RESULT:   E.C.D.   4-8     Vicarstown scored first, but Diesel scored more often
Swope Park Rangers vs. Sacramento Republic – USL
Rangers are 4th in the West.  The Management is pleased, as he has KC ties.  They've won two in a row after a drubbing by expansion Fresno FC.
Sacramento – one of the teams to move over from the nearly-defunct and former co-second division NASL – are heading the opposite way.  They're still in the playoff mix though, despite not having won in five consecutive matches.  They haven't even scored in the last two.
RESULT:   Sacramento   1-3     The Republic remain in 6th, but the table tightens.
Perak vs. Johor Darul Ta'zim – Malaysia Super Liga
Longer-tenured Noobites may be feeling some déjà vu, and understandably.  These two have been featured here on the Track together before.
JDT is the powerhouse this year in this, the 13th-ranked league in Asia.  They've the best offense in the league.  But the defense is where they're surreal.  They've allowed just six goals in 17 matches.  Perak is part of a revolving door at #B in the table.  Last time out, they lost 2-0 against the league leaders.
RESULT:   JDT   1-2
Gah!  It's Chuckles!
The classic, bearded version is also a master of the revolving door.