TGIGF!
It's our day of respite from the World Cup.  The Group Stage has concluded and Knockout Round matches won't start until tomorrow.   Hey, just more time for Noob and Noobites to do their usual jetsetting!
As always, we'll start in locales at or closer to home, then the world is our oyster to explore!  Wait, that's not right.  Exploring oysters.  Sounds like a sketchy euphemism.  No matter – to the sportsball!
Minnesota United vs. FC Dallas – MLS
Noob wonders which team can right their recently-foundering ship today.
Dallas had been on a five-match winning streak and eight-match unbeaten streak before having to travel to Western Conference #1 Kansas City and red-hot New York Red Bulls.  Defense has been a bit of a bugaboo for them all year, and it failed them on the road trip.  They're still #B in the West though.
Minnesota United is in 9th, but it's hard to say they're really in the Playoff hunt.  There's a fair-sized gap in the table forming between the bottom four and the rest of the pack.  Even though they've won five matches (that's ok), they have the almost the worst goal differential in the league (that's ungood).
MNU have lost three consecutive league matches, mostly through lack of offense.  Forward Ethan Finlay appears out for the season, so that's no bueno.   (8:00 PM Eastern ESPN+)
RESULT:   Dallas   0-1
This was the first image Noob found when Googling "no bueno funny".
I don't like to usually go blue here, but wow.
B.  Dryaw vs. Cabalnoo – Isle of Sodor Cup
It's the last day of Group Stage matches in the inaugural FA Cup on Sodor!  All four matches today have direct impact on Group winners and Knockout Round berths.   Here's how things break down for this Group Number B clash:
Cabalnoo — #B in the Group, trailing Kirk Ronan by three in the table, but ahead of them on goal differential.  Win the match, win the group.  Earn a draw, advance as the Group runner-up.
Dryaw – They trail Cabalnoo by three in the table, but are down by six on GD.   Win by four goals, advance as Group runner-up.  Win by three, and they'll draw lots to decide who moves on to the Knockout.
So far, Dryaw has been in low-scoring affairs, while the Cabalnoo matches have been wide open ones.  One would think advantage to Cabalnoo then, yet Sudric pundits tell me Dryaw is set to break out and can make the comeback.  It's also worth remembering that defense isn't particularly prized on Sodor in general.
Oh, and by "pundits", Noob means various resident or long-visiting authors with whom he's been drinking.  This is why Noob chose Dryaw for the final stop of the Group Stage tour today.  I get an extra day to drink and cause mayhem with other writers.
Many have made this large-ish village home for extended periods.  The Rev. W. Awdry and his son Christopher both did, though at different times.  CYOA fantasy fiction and magic-realism author Dan Heck, former The Fall Guy actor and now-screenwriter Douglas Barr, and poet Ronald Wallace are all here imbibing with me.   Joseph Tidy's in my all-time fave watering hole.
RESULT:   Cabalnoo   5-10
You want to drink with Mr. Barr/"Howie Munson". 
Man has his own vino, owns Hollywood and Vine Cellars.
Dundalk vs. Cork City – League of Ireland Premier
It's a two-horse race for the league title in Ireland.  Defending champs Cork City have more wins, but trail Dundalk by a point in the table.  Both are on HYOOJ winning streaks.  Cork City won the last matchup between these two at their place, 1-0.   Cork are better on both sides of the ball, but if they want the trophy, today is the day to show it.
RESULT:   Dundalk   2-1    Winner scored in the 90′
Lincoln Red Imps vs. Ditra – UEFA Champions League
This is the Preliminary Round.  League champs from the lowest-ranked leagues in Europe play for one slot in the next Qualifying Round.
A couple days ago, Noob featured Kosovar club Drita winning their first match here.  Now they play the Red Imps in a true road game in Gibraltar.  The winner gets to play 2017 Swedish league champions Malmo.
RESULT:   Drita   1-4
Fun Fact:  After Gibraltar entered FIFA in 2014, these guys were the nation's first to play in UEFA Champions League
Vega Real vs. Atletico SF – Dominican Republic Liga Mayor
Welcome to the Track!   Don't think we've ever featured a match from here before.   We need to know all our CONCACAF neighbors.
Four teams will make the Final Series, vie for the title at season's end.  Vega are in a three-way tie for 4th.  ASF lead the league, though not by much at all.  They sport the best offense in the country and the second-best defense.  This should be one of the most competitive matches anywhere today.
Fun Fact:   La Vega was one of the most important cities in the Western world circa 1510 thanks to gold discovered there.
RESULT:   ASF   2-3
Gor Mahia vs. SoNy Sugar – Kenya Premier
Kenya's has not been one of the stronger leagues in Africa, but they're climbing into the CAF rankings (top 28).  Here, we get to meet the runaway #1 club and watch them almost certainly pummel the league #17.
GM score nearly half again as much as anyone else in the league.  Their defense is only matched by a few clubs that score barely of third what today's hosts do.
RESULT:   GM   1-0
Fun Fact:  That's not a hole in this GM fan's shirt.  That's an official iron-on image.
The Management:   Noooooob
*covers ears* la la la la la la
Cheng Fung vs. Policia – Macao Premier
4th hosts 7th in the #33 (of 46) -ranked league in the AFC.  CF isn't a threat to get win the league and Policia aren't in danger of Relegation.  Still, this would be an entertaining match to watch.  The hosts average two goals per game and the visitors give up three typically.
Fun Fact:  Cheng Fung plays in Taipa, an island connected to Coloane by an artificial landfill.  (OK, not the funnest fact…)
RESULT:   CF   4-0
Al Shorta vs. Naft Maysan – Iraq Premier
Iraq's top flight sits just outside the top 10 in Asia.
Al Shorta are in 4th, not quite a threat to the league leaders or to get the one AFC Champions League berth assigned here.  They're probably the second-most talented team, but they can't quite to seem finish off deals, already having ten draws.  Naft Maysan are down in 10th.
RESULT:   Al-Shorta   2-0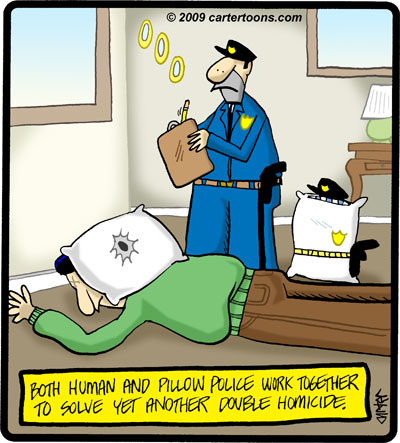 Fun Fact:  Al-Shorta are the police-sponsored team in Iraq.
Vakinankaratra vs. Elgeco Plus – Madagascar Champions League
The best Malagasay league doesn't show in in CAF rankings.  But hey, they're playing!  These are the #1 and #B clubs in Zone C, one of four equal divisions.  They're just three games into their season.
Fun Fact:   Vakinankaratra stole letter A's from my best Scrabble set and Noob wants them BACK!
The Management:   Nooooooob….behave!
No, not the wire coat hanger!  I'm not baring my shoulders for that again.
RESULT:   E.P.   0-1
Inter Club vs. JS Poto-Poto – Congo Ligue 1
This is not to be confused with the stronger Democratic Republic of Congo domestic league, which is top four in Africa.  This league is #10, if not because of these two teams.  They're ranked 11th and 12, respectively.
Inter are a little better than their current table position, should be able to score multiple times against Poto-Poto, who struggle at keeping the ball out.
Fun Fact:  Current NBA basketball player Serge Ibaka played with Inter Club's basketball team as a teenager.
RESULT:   Inter   1-0
So long for now, from Noob and Serge!