Noob's going to tease out the Midweek Edition match previews day by day.
Tuesday
Denmark vs. France – FIFA World Cup
FIFA 7th-ranked France are already through to the Knockout Stage.  #12 Denmark is just two points back, would overtake them with a win today.  That said, Denmark only need a draw to advance.  If they lose, Australia knock them out of the tournament with a big enough win over Peru.  Noob is curious to see if Denmark will risk the loss to try and win the Group for better Knockout Stage-seeding.
France's Mbappe became the youngest player ever to score at A World Cup in their last match (he's 19).  A worthy Denmark note is they've decided to start their backup goalie Madanda.
And there you have it, Noobites!   Mini-preview success, enough info to get you through water cooler-level chat on the biggest match tomorrow.  now go, be free!  Join Noob in exploring as much in-depth pregame analysis out on the interwebs as your hearts may desire.    (10:00 AM Eastern, Fox)
RESULT:  0-0      And Peru topped Australia, so these two favorites have advanced
B.  Killdane vs. Glennock – Isle of Sodor Cup
Every team in Group G has a win and no draws as they head into their third and final matches.  High drama!
Glennock have a ghastly minus six goal differential, have to notch a win today for any chance to advance.  Killdane trails Junction and Sheds by just one In the GD tiebreaker, and leads Ulfstead by just one.  A draw guarantees them nothing today.
Killdane surprised bigger J&S with a 1-5 thumping in their last match.  Qualifier-Glennock eked one out their win over Ulfstead.  Defense isn't much part of the Suddric soccer DNA, but look for the home side to really push today, score early and often, try to put it out of reach by halftime.
RESULT:   Glennock   0-2      And Glennock is through!   The only question is whether they'll finish #1 or #B in Hroup G
Noob's B&B treehouse in Killdane.
It's a small village, even by Sodor-standards.
Santa Coloma vs. Drita – 2018-19 UEFA Champions League
Wait, CL already?   You betcha!   The four domestic champions from the four lowest-ranked leagues in UEFA play in this Preliminary Round for one slot in the Qualifying Round.
Santa Coloma are out of Andorra, while Drita are the Kosovo champs.  Noob thought we'd track this one since Kosovo and football have been part of the news together.  Swiss players of Albanian descent have been making the double-eagle sign on the pitch at World Cup, seemingly supporting the disputed nationhood of Kosovo.  The match between the champs from Gibraltar and San Marino is of the same importance really.
RESULT:   Drita   0-2    The Kosovars are through to this Round's final where they'll face Gibraltar's Lincoln Red Imps.  Drita scored two extra period-goals for the win.
Wednesday
Mexico vs. Sweden – FIFA World Cup
All four WC matches today have direct implications on which teams will advance from Groups E and F.  (When pods of four play just a single round-robin, not unexpected, Noob understands.)  We'll focus on the one involving a CONCACAF team that can advance.
Sweden and Germany trail Mexico by three points and two in the goal differential-tiebreaker.  For "El Tri" to not make the Knockout Stage, Germany has to pound South Korea and Sweden win this one by multiple goals.
Andres Guardado hasn't scored from his midfield position during this tournament, but he's the Captain and the player to watch today.  Mexico will play for the win, but possession time will be a critical, particularly is Sweden happen to be in the lead late in the match
Ola Tovoinen for Sweden had a brutally bad year in Ligue 1 in France, but has already scored in Russia.  Look for him to be involved if Sweden is to register three points today.   (10:00 AM, Fox, Telemundo)
RESULT:   Sweden   0-3     So both these teams are through to the Knockout  Stage, Sweden winning the Group.  
Perhaps the biggest news is that this means defending champion-Germany is out.  They lost to lowly South Korea 0-2 today.
Guardado's coif has never even heard of Fabio's flowing locks.
Wellsworth vs. Castle Rolf– Isle of Sodor
Like World Cup, the Group Stage is getting to its climactic end.  With one match left for everyone in Group E, no one has yet been eliminated or procured advancement to the Knockout Stage.  High drama!
Tiny little Wellsworth – expected to be a doormat in the coming league Second Division – lead Castle Rolf and Warwick by two in the table.  If they can even hold onto a draw today against future Premier Leaguers Castle Rolf, they move on.  That same said draw would guarantee Castle Rolf nothing.  Nor does a loss mean that they won't move on.
Check out the table on the IoS Cup Page near top right of this site's main Page.  Just remember that goal differential is the first and only tiebreaker before they just flip a coin.  (Goal differential and total goals scored wouldn't be equitable because the matches are not on neutral grounds.)
RESULT:   5-5     The draw is enough to put Wellsworth through to the Knockout Stage., though not necessarily as Group winner.  
If Harwick and Suddery draw in the Group's final match, Castle Rolf will almost certainly still advance on GD.  If either wins, that club will advance and knock. C.R. out.
FC Sheriff vs. FC Milsalmi Orhei – Moldova National Division
Welcome to the #33 (of 55) -ranked league in UEFA!
These two finished #1-#B last season and occupy the same positions today.  Sheriff is the country's primary powerhouse though.  They've scored a third again as many goals as any other team in '18.  But the Red Eagles trail them by just three in the table.  The season here is about a third of the way through.
RESULT:   0-0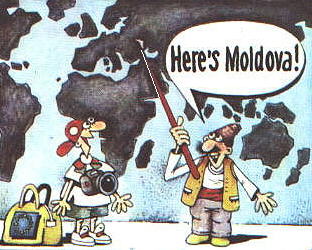 Is that tourist carrying a bowling ball bag?
Suduva vs. Zalgiris Vilnius – Lithuania A Lyga
What's that you say, you enjoy #1/#B matchups and demand more?  Ask and receive, Noobites!
This league's over halfway done and Suduva are stating to cruise, eight points up on the movie bad guy-named club in the world.  Zalgiris Vilnius needs to get ahold of some kryptonite and battle Superman in a movie theatre near Noob before too long.  Suduva are the real bad boys though – best O and D in the league.
RESULT:   Z.V.   0-1
Thursday
England vs. Belgium – FIFA World Cup
These two have both already qualified for the Knockout Stage.  The question is which will get the superior seeding that comes from winning Group G.
They are tied in every way down to the seventh criterion, which is Fair Play.  If they tie today, England has the lead – barely.  But if they are naughtier than Belgium (yellow and red cards), they could still lose on this tiebreaker.  If they end tied in that regard as well, then there will be a drawing of lots.   That would be epic!
There seems to be some question as to whether England will start superstar Harry Kane, who has five goals in the WC so for.  They may rest him for the next round.  Two of Belgium's biggest stars – Eden hazard and Lukaku – both were injured in their last match against Tunisia.  They may not be serious ouchies, but Belgium still could rest them, too.
Andre demands Fair Play.
Panama vs. Tunisia – FIFA World Cup
"Proshchay", Panama and Tunisia.  Noob gives you propers for this, your last match before heading home.  These are Group G's two point-less sides.
Kazri got both a goal and an assist in Tunisia's last match.  If they are to end their 40-year streak of no WC wins, he will be involved.  For Panama, their celebrated player now is Baloy.   He got them their only goal in their last game, their first in this their first WC ever.
Ulfstead vs. Junction & Sheds – Isle of Sodor Cup
And we stay in Group G.  Hello from Ulfstead!  Glennock lead this Group and have qualified to advance to the Knockout Stage already.
These two are #3 and #2, respectively – tied on points in the table, J&S up on goal differential.  So here's the sitchie:   If they draw, Glennock wins the Group and J&S is #B.  If either team here wins, that team is the Group G winner and Glennock advances as #B.
If they play as they have so far, Ulfstead will try to keep the score low.  There's a better-than-average chance of rain in the forecast, which could play a critical role toward that.  J&S like to run, run, run.  This is their first road match, so it will also be interesting to see if they handle hostile territory well.  Well, it's Sodor.  Not "hostile", but still.
Quirky note about Ulfstead — the Earl of Sodor position is based here, in NW-central Sodor.  But the name of the family line that holds it is "Norramby", the name of a seaside resort village on the east coast.
So long from Ulfstead!  Here's Noob's B&B — a restored and converted mine tipple.
(Slate is still quarried in the general area.)