It's a Relegation mashup today!   When the schedules are light on Mondays, we here embrace the pain of, get to know and celebrate teams in position to get Demoted.
Today, there are several matches of happier importance as well, so enjoy the remix of sorts.
Montreal Impact vs. LA Galaxy – MLS
It may be just the Eastern Conference 10th place side versus #9 in the West, but it's the only major game in the U.S. today!
For the rawest Noobites, the name to know for this game is Galaxy forward Zlatan Ibrahimovic.  He's a Swedish national who was once perhaps the greatest player in the world.  He still thinks of himself as such, and that makes him super-fun.
And we should get a chance to see Zlatan – and others – score plenty.  Montreal are so bad in their own end, I wonder if they would even try defending their mother's honor.   (3:00 PM Eastern, NBA League Pass 6)
RESULT:   L.A.   0-1    This, despite Zlatan getting a red card for slapping an opposing player in the side of the head.  The Galaxy climb to 7th.
Zlatan is ready to attack or defend against whatever.
B.  Dundalk vs. Waterford – League of Ireland Premier
After a middling season last year, Waterford have had a magical stay near top of the table in 2018.  But they are fading.  Still 3rd-place, but they haven't won in four straight matches now.
Dundalk are trending the other way, leading the league by two points in the standings.  They've scored 11 goals in their last four matches (including a League Cup game).
RESULT:   Dundalk   2-0
A bit cliche, Number B. 
But you do wear the hat well.
Derry City vs. Bray Wanderers – League of Ireland Premier
Bray are mired so deeply in last place, they can't even see the sun.  But they did defeat #5 Derry 2-1 in their most recent meeting!  Derry scores in droves, but can't defend.  Bray can't do either.
Fun Fact:  Bray have won the second-tier three times in club history.  (They've never done jack squat in Premier.)
RESULT:   Derry   2-0
Brondby vs. Aalborg – Denmark Superliga
For Danish teams competing in the championship subdivision, this is the last match day.  (Relegation subdivision will have still more flailing to do.)  And the title is still up for grabs!
Brondby led all season, but have slipped to #B here at the end, trailing Midtjylland by two points in the table.  They get a very mediocre 5th-place Aalborg team that isn't playing for anything.  But Midtjylland is hosting 6th-place Horsens and probably spanks them.
RESULT:   1-1      And so it's congratulations to league champs Midtjylland!
<—- Gratuitous soccer spanking image
Randers vs. Lyngby – Denmark Superliga
Doesn't Lyngby sounds like something one might spread over toast in the morning?  It does to Noob.  It sounds tart and delicious.  I once saw a promo on tv for a program about the history of toast.  But I didn't watch it.  I mean, I like toast, but c'mon.
Noob?  It's The Management.  Your doing that thing we talked about.
Unsubstantiated!   I am not wearing my Burger King King mask.  You said that commercial campaign was creepy, and I'm trying to take your word for it.  I –
No.  The other thing.
Right!  Um, Relegation match in Denmark.  Winner is the best of the worst four finishers in the league, gets to stay up.  Loser will vie with others lowbies for a while longer.
RESULT:   Randers   2-1   And so they save their own skin for another top-flight season.
Poli Timisoara vs. Gaz Metan Medias – Romania Liga I
Juventus Bucaresti are already slated for demotion. Poli Timisoara sit in the other auto-Relegation slot currently.  But there are still five teams very much in the loser-mix.
GMM have actually won a few matches since the league divided into championship and relegation subdivisions, but both these teams have run hot and cold in both ends of the field for weeks now.
RESULT:   0-0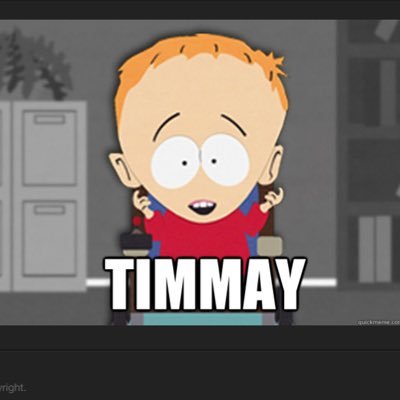 Fun Fact:  Big Timisoara supporter
Elfsborg vs. Goteborg – Sweden Allsvenskanliga
Elfsborg, what happened to your offense?  Even as a mid-table team last summer, you were prolific in that regard!  Now?  League's worst. Third-to-last place.
Fun Fact:  Noob thinks Elfsborg isn't even real.  Isn't it the name of that big elf-town on LOTR?
RESULT:   1-1
Pirin Blagoevgrad vs. Vitosha Bistritsa – Bulgaria First Pro League
These are the two losers from the first round of this league's Relegation Playoffs.  The loser of this match is done, demoted to Liga II for next season.  The winner will have to win a one-off match with a designated, current Liga II team in order to stay up.
Bistritsa, we've hardly known ye.  They won no matches in the regular season, and just one during the Relegation subdivision group stage of the season.  They were promoted last season after finishing 3rd in the second-tier First League.
RESULT:   Bistritsa   1-2     It's a Relegation Monday miracle!
Fun Fact:  Vitosha Bistritsa is the name of a waterway as well.
Weiner Neustadt vs. Wacker Innsbruck – Austria First League
Congrats, Wacker Innsbruck, you've clinched a top-two finish and promotion to your nation's Bundesliga!  How will you celebrate today?
"With the Weiner-Wacker derby."
Damn right you will!
RESULT:   Neustadt   1-0
Qabala vs. Qarabag – Kazakhstan Premier
Way to go, Qarabag!  They've run away with the league title this year.  Qarabag are #B and have clinched a top-four finish and berth to the next Europa League.  So little is on the line here.
But Noob cannot resist the allure of #1 versus #B.  I don't even try.
RESULT:   Qarabag   0-1
So long from Kazakhstan! 
Still an awesome exporter of potassium.