Monday, we embrace the darkness you bring.  Instead of mourning another weekend gone by, we celebrate you with Relegation-teams!
The ten most important soccer matches around the world for us, the newish American fans, always gives way on Mondays to focus on teams that may soon be dropped into lower league.  Let's get to know some hopeless saps!
Swansea City vs. Liverpool – English Premier League
Last place Swansea has scored just 14 goals in 23 games.   To borrow from British parlance, that's "no bueno".
Liverpool is in 4th, holding down this league's final qualification slot for the next Champions League.  Noob loves rooting for an underdog has much as the next Amuricuhn, but Tottenham Sir Topham Hatt Hotspur lurk just two points behind them.  And if you're a regular on this site, you know how Noob feels about the traitorously-named Hotspur squad.
RESULT:   Swansea   1-0     Noob may have been pulling for Liverpool, but it's hard not to smile at a Relegation Monday miracle!
No delicious cookies, just death for traitors.
B.  Eibar vs. Málaga – La Liga
Last place Málaga have about as much trouble scoring as Swansea (13 goals in 19 games).  At least their opponent isn't quite as strong as Liverpool.  Eibar are in 11th.
Fun Fact:  if you're wondering what that odor is, it is Málaga, but perhaps not just their offense.  They are nicknamed "The Anchovies".
RESULT:   1-1
Sweet Number B!  Separate yourself from such atrocity.
Ermis Aradippou vs. Olympiakos Nicosia – Cypriot First Division
The bottom two in Cyprus' top league will be automatically Dropped.   The next few compete in a Relegation-avoidance tournament at season's end.  These two, in 10th and 11th, fall squarely in the middle of that group.
Fun Fact:  Φτεροπόδαροι – which Noob believes is Greek – means "Stingray", Aradippou's nickname.
RESULT:   Aradippou   4-0
Beitar Jerusalem vs. Bnei Sakhnin – Israeli Premier
In Israel, 7th-14th place play in a Relegation avoidance tournament at season's end.  It's unlikely any of those bottom eight will move up to 5th.  Sakhnin occupies 9th currently.  As they are tied for the league's worst offense, it's wonder they're even that high.   Beitar jerusalem's in 3rd.
Fun Fact:  Sakhnin is an Arab city.  Even at just shy of 100, it is home to more Sufi Muslims than any other town in Israel.
RESULT:   Beitar   4-2
Sharjah Cultural Club vs. Al-Dhafra – Arabian Gulf League (U.A.E.)
Noob's sources are in conflict.  This league's name may now be "U.A.E. Pro-League".  In any case, Al-Dhafra may not be part of whatever it's called much longer.  They sit in last.  On the other hand, their goal differential is more in line with one of the mid-table clubs.
Noobstradamus is stepping in, divining that "The Western Knights" can pull off the win at 8th place Sharjah.  Sharjah is tied for the worst offense in the league.
RESULT:   Sharjah   2-0      Noobstradamus fail
Never trust a bad offense.  Or girls who don't dig older guys.
Hapoel Petah Tikva vs. Hapoel Ramat HaSharon – Liga Leumit
Unlike with Israel's top-flight league, the mid-table is much more crowded in the second division league.  16 teams play in this one, and the bottom half will play a Relegation-avoidance tournament.
Petah Tikva is in 10th, actually have a positive goal differential, and are only two points out of the top half of the standings.  7th-place HaSharon, in addition to the weird capital S in the middle of their name, have a 0 GD.  They almost never draw.
So Noobstradamus is doubling down on upsets for today and calling this one for the home side!
RESULT:   HPT   1-0     Noobstradamus success!
NoobstradamuS.   At least my new capital S bookends the N nicely.
Denizlispor vs. Adanaspor – Turkey First League
Three teams will be demoted from this second-tier league.  Denizlispor sits atop that group of three, but is four points away from getting out of the Drop Zone.
Three teams will also move up from this into Super Lig.  The top two are promoted automatically, whole the next four have a playoff for the third berth.  Adanaspor are there, tied for 5th.
Fun Fact:  On their crest, the host's club name is stylized in all caps, except for the i's.  Noob's unsure if this is usual in Latinized Turkish writing or not.
RESULT:   Denizlispor   3-1      More Relegation Monday madness!
And now for a few non-Relegation matches
Israel vs. Finland – UEFA women's World Cup qualifying
The teams vying for 2019 World Cup from Europe are divided into seven Groups of five each.   Each Group plays a double round-robin.  The winners will advance to WC, while the four best runners-up will have a Playoff.
Finland is in 2nd place in their Group, three points behind Spain.  Israel sucks out loud, and it's deafening.  Even at home, Israel would be doing well to only lose by two.
RESULT:   0-0
Inspiration from silly Gentile Phil Knight.
Universitario vs. Oriente Petrolero – 2018 Copa Libertadores qualification
Six teams are playing in this, the first qualifying stage for entry into South America's version of Champions League.  These two are the fourth and final teams to get in from Peru and Bolivia respectively.  They will play a two-legged tie (home and away series) to advance to the next qualifying stage of sixteen teams.
Interesting side note:  The seedings for these teams, used to determine at which qualifying stage each enters, is in part based on tournament results going all the way back to 1960.  So historically good teams continue to have a distinct advantage.
RESULT:   Petrolero   2-0      Noob had the home and away teams turned around
Zambia vs. Namibia – African Nations Championship
Reminder of what we have here – CHAN is a biennial tournament competed by Africa's 16 best national teams.  Noob's uncertain how they determine that, given that players the teams for this event must be citizens of AND play in a league of the country they represent.
The top two finishers from each Group of four will advance.  Each Group team plays the others just once.  Zambia and Namibia have already both qualified for the next round, both being 2-0.  But finishing 1st or 2nd matters for seeding in the Knockout round.
RESULT:   1-1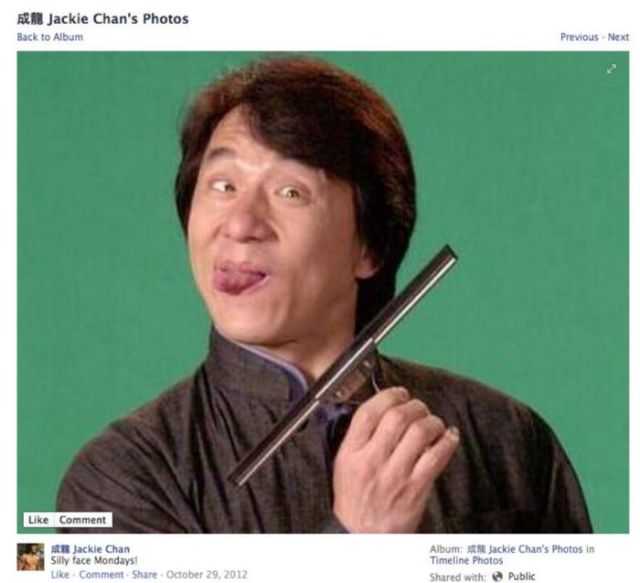 -Jackie- CHAN??   No.
Dan the Intern-o Inferno strikes again.
Nice call on the squeegee, though.