The world is full of soooo much footyball!   "10 to Track" is Noob's grand effort to daily winnow out the chafe, give you a quick-hit source on which are the most important games to know about.
Two days of UEFA Champions League now largely give way to Europa League action (the first eight matches here).  Teams in this one are playing their sixth and final Group Stage games.  Top two sides advance to the Knockout Stage.
And remember- the overall winner gets a free pass to stink in their leagues this season if they want.  Auto-qualification to 2018 Champions League!
Slavia Prague vs. FC Astana
This one's really important to the Group, but it may be a terrible spectacle.  Slavia Prague's in 2nd over Kazakhstan's Astana by a point, so they'd treat a 0-0 draw the same as a 10-0 win.  They've only been averaging barely over one goal per match as it is!  The Czechs will proverbially take the air out of the ball.
RESULT:   Astana 0-1      FC Astana overtakes Slavia Prague for 2nd and advances!   
You're making the soccer ball sad!
…and kind of nightmarish.
B.  Copenhagen vs. Sheriff Tiraspol
This Group is wide open – it's madness!   Moldovan FC Sheriff leads, but they are not yet guaranteed even a top-two finish yet.  3rd place Copenhagen is only three points back and seemingly owns some deep tiebreaker over the Danish side if they win.
This one may be another slog to watch live.  Copenhagen doesn't exactly light things up on offense.  FC Sheriff has only given up two goals the entire group stage, bested only FC Salzburg in a different group.
RESULT:   Copenhagen   2-0      Copenhagen pulls even with Sheriff for 2nd place and advances on tiebreaker.
Waaaait a minute.  No-knees soccer is what's madness.
Ziln vs. Lokomotiv Moscow
Lokomotiv Moscow is the team in 2nd between the two clubs in Number B above.   They only need a draw to advance, as they own the tiebreaker over Copenhagen.
RESULT:   Lokomotiv   0-2       L. Moscow chugs on to the Knockout Round.
Red Star Belgrade vs. Cologne
No one can catch 1st place Arsenal.  The Serbian side and Cologne are tied for 2nd.  The Germans need a win to advance, as RSB has the tiebreaker in hand with an earlier Group Stage victory over them.  But RSB might need more than a draw because…
RESULT:   Red Star Belgrade   1-0       RSB passes Cologne on the tiebreaker.  But would that be good for 2nd and advance them to the Knockout Round, or would BATE Borisov pull of the upset in London and advance over both these clubs?
Arsenal vs. BATE Borisov
…if 4th place BATE Borisov pulls off the upset, they pass both those chuckleheads!
Noob.  Noober!   The last place Belarussians can't compete with mighty Arsenal.  Why bother Tracking this one?
Because, imaginary disembodied voice-friend en mi cabeza, Arsenal's already wrapped up 1st in this Group.  If you don't think the Gunners might not be starting some combination of P.R. guys and towel boys in order to save their starters for Premier League play, you're loco en SU…mi?…cabeza.
RESULT:   Arsenal   6-0       In a word, no.  Wow.
League tier-97 FC Metro Home Improvements players will get some surprising callups this week.
Marseille vs. Red Bull Salzburg
Salzburg has already won this Group.  2nd place-Marseille only needs a draw today to advance over Konyaspor.   Noobstradamus' unrivaled prognostication skills are not needed to say this one end 0-0.
RESULT:   0-0       In your….er, my? face!    Marseille survives to the next round.
I'm unneeded??
Just for that, Noobstradamus is picking Marseille 14-1.
Vitoria de Guimaraes vs. Konyaspor
But Noob's still Tracking the Turks!   Because footyball be crazy sometimes.   Maybe Marseille insulted Salzburg this week, gave them some bulletin board material that will make them give a darn.  And you do NOT want to tick of Austrians hopped up on energy drink.
RESULT:   1-1
Zorya vs. Bilbao
The Ukrainians are in 2nd place in this group.  All they need is a draw in order to advance over 3rd place-Bilbao.
RESULT:   1-1       Zorya moves on to the Knockout Phase.
You know what??   Too many of these final Group Stage games feature at least one team that's going to be happy to just kick the ball straight in air 300 times.  Some of these games are televised for goodness sake!
Noob demands a new rule be instituted!   No backing into the Knockout Round.  No matter the result, if you don't score a goal – or heck, even just have at least x# of SHOTS on goal – in the last match, you go home.  Whoever you would've played in the Knockout Round can have a bye!
Calm down?
Hey, Tommy.  How are the interviews going for your next wife-to-be in whatever windowless Scientology room you reserved on Outlook?
Bolivar vs. The Strongest – Bolivia Premcier
And no, Noob will not quiet his soul!  I've gone off about The Strongest before, too, and nothing's been done.   I don't care if maybe the team name doesn't translate quite right semantically into Amuricuhn.  It's too alpha, it's a douche bag move to keep that name.  Change it to even boring "La Paz FC", anything!
Oh, and this is 1st place vs. 2nd.  Important match between two intracity rivals.
RESULT:   0-0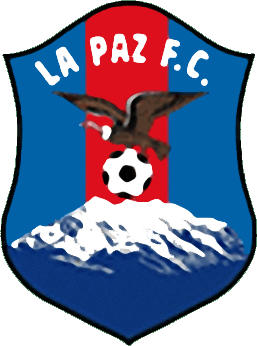 The Management here with a post script.  Noob doesn't interweb well.  La Paz F.C. is already taken by a third-tier club.  Thank you for your attention. — The Management
And the crest is even wicked-cool.  Dayum.
Tanzania vs. Zanzibar – CECAFA Cup
Noob's previously spelled out this event to its fuller name of "CECAFA Senior Challenge Cup".  Thankfully, I've seen it done both ways on credible interwebs sites, so we're going with the one that doesn't make it sound like assisted living center wheelchair-footyball.
Zanzibar is part of Tanzania, yet have their team not acknowledged by FIFA.  Have to believe this is an intense rivalry.
RESULT:   Zanzibar   1-2
Fine.  Noob admits this dude would probably run circles around me on the pitch.
Oh no.  That got worse, didn't it…