Longer-tenured Noobites will please forgive the repetition.   We're here for the "newish American soccer fan", and together we can edu-muh-cate ourselves into surprisingly knowledgeable fans of the world game.
Monday is the day we take a break from trying to find the "ten best games to Track from the newish American fan" perspective.  The biggest leagues just don't schedule much.  We use the opportunity to also look at games involving teams at the bottoms of their leagues, teams that might get Relegated to lower leagues at seasons' ends.
First, there are some "important games" to peruse:
Palmeiras vs. Botafogo – Brazil Serie A
Palmeiras is in 4th and gets a birth in next year's Copa Libertadores.  Botafogo, however, is in 8th place, one slot out of CL qualification.  They're just a point behind two teams.   Even a draw would put them ahead of 7th place Vasco de Gama on goal differential.   RESULT:   Palmeiras   2-0
   Isn't that where "MacGruber" opened at the box office?
B.  America Cali vs. Atletico Junior – Colombia Premier
Like many Latin American nations' leagues, this one's is split into two halves.  While those halves are usually called Apertura ("opening") and Clausura ("closing"), Colombia calls their second one Finalizacion.
The latter just finished, and the top eight finishers are starting their postseason event, the Knockout Phase.   The winner will play the club that one that Apertura's Knockout Phase.   This model holds true for most Latin leagues.  So #6 seed hosts #1 here.  There's enough of a gap between them in the regular season standings to safely call Junior the favorite here, even playing on the road.   RESULT:   0-0
Beitar Jerusalem vs. Hapoel Be'er – Israel Premier
This one will come down to pace control.  The 4th place hosts are the offensive power of the league so far this year, while 2nd place Be'er wins with defense.   RESULT:   2-2
   No, it's Be'er.  Punctuation matters, beer shill.
France vs. Sweden – women's international friendly
The seeming lack of parity in the women's game makes FIFA-ranked #4 versus #11 feel like a gross mismatch.  Noob hopes he is wrong or that this is changing.   RESULT:   0-0
And now…the suckitude!
Atalanta vs. Benevento – Italian Serie A
Welcome back to Relegation Monday, Benevento!   How's it going?  Still no wins or draws on the season?  Maybe Noob shouldn't bring up such a sore point.
Last time we Tracked last place Benevento, they were losing to second-to-last place Hellas Verona.  Atalanta has fallen back to the pack, 12th place, after a surprising 4th last year.   RESULT:   Atalanta   1-0
  Cut someone's head off!!
SKA-Khabarovsk vs. Lokomotiv Moscow – Russian Premier
The hosts here are in last place as well, though at least they've earned points.  They're unlikely to earn anything but a whipping if they open the doors to let #1 Lokomotiv in.
Khabaovsk is a city of a half million and change in the far east of Russia, not 20 miles from the Chinese border.  This is their first ever season in the country's Premier league.   RESULT:   Lokomotiv   1-2
Temperley vs. San Martin de San Juan – Superliga Argentina
Our streak of last-place teams continues with Temperley.  That said, they're not at the bottom of the four-team group that will get Relegated at season's end.  This league uses multiple years' results to determine who gets shunned.  Temperley are third-to-last in that department.
Temperley are from the greater Buenos Aires area.  They are known as Celeste ("the light blues") and "gasolero".   Noob's Spanish is more than rusty, but isn't that "gas station"?   Upset!!   RESULT:   Temperley   1-0
   No.  I am Noob.  In all languages.
AEK Athens vs. Platanias – Greek Superleague
More last place, please!   Asked and answered, thanks, Platanias.   Their goal differential is so bad it might get a parental belt buckle beating.  At least #4 AEK is a defensively-oriented team that might leave them a quantum of pride.
Platanias is from the island of Crete.   Their first uniforms ever were made from Nazi flags stolen from a German warehouse.  They've kept the red ever since.   RESULT:   AEK   1-0
Petrojet vs. El Raja Marsah Matruh – Egypt Premier
Last place, table for one?  We're ready to see you.   El Raja has a goal differential nearly 3x worse than the next sadsackiest club.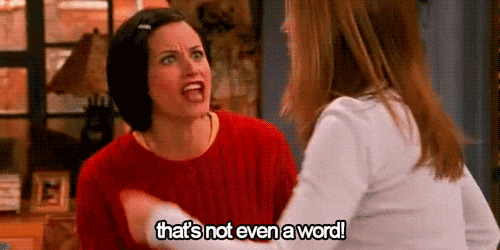 Courtney, chill.  Have some wine.
General Diaz vs. Rubio Nu – Paraguay Premier
Rubio Nu breaks our streak!   10th place of 12 teams on the year, and not the worse of the two teams likely to be getting the boot based on multi-year aggregate results.  RN fields the worst offense in the league.  Good thing they're not playing the side sporting the best defense.  Oh wait.   RESULT:   0-0
   Noob admits to Mitt-ing it there.