Noob hopes your Turkey Day was swell, but not too tryptophan-tastic!  Need to have your wits about you, Noobites.  It's Globetrotting Friday!
We normally Track the ten most important games of the day, from around the world, from the perspective of the newish American fan.  Fridays tend to be a little light, so we pack our bags and head out to Globetrot!   We'll start with someone familiar "locales" before we venture to exciting parts unknown.
West Ham United vs. Leicester City – English Premiere
After nearly finishing in the top half last year, West Ham sits in 18th and in danger of getting Relegated to the ECL.  They've given up more goals than all other league teams this season.  And Leicester's GD might indicate they may be more talented than they're 12th place spot and record suggest.
Fun fact!   The song that is perhaps most associated with West Ham and its supporters is "I'm Forever Blowing Bubbles".  Noob was actually familiar with it as a football anthem from the Elijah Wood movie "Green Street Hooligans".  But little did I know it's an American song, not English.   RESULT:   1-1
B.  Germany vs. France – women's international friendly
Friendly or not, these are two of the best teams in the world.  FIFA ranks them #2 and #4 respectively.  Noob is still looking for a TV network carrying it, but it would be worth checking for online media, too.   Up your nose with a rubber hose, rabbit.   RESULT:   Germany   4-0
What is this madness!  Noobstradamus takes off ONE holiday proper and gets replaced for prognostication by a rabbit?   Oooh, are those tasty morsels?   I can pick France.
Jordan vs. Japan – women's international friendly
This one might be harder to find unless you're IN one of these two countries.  Full disclosure:  Noob has no idea at all if Jordan is particularly lovely this time of year.   The hosts just crack FIFA's top 50, while Japan is a perennial powerhouse.   RESULT:   Japan   0-2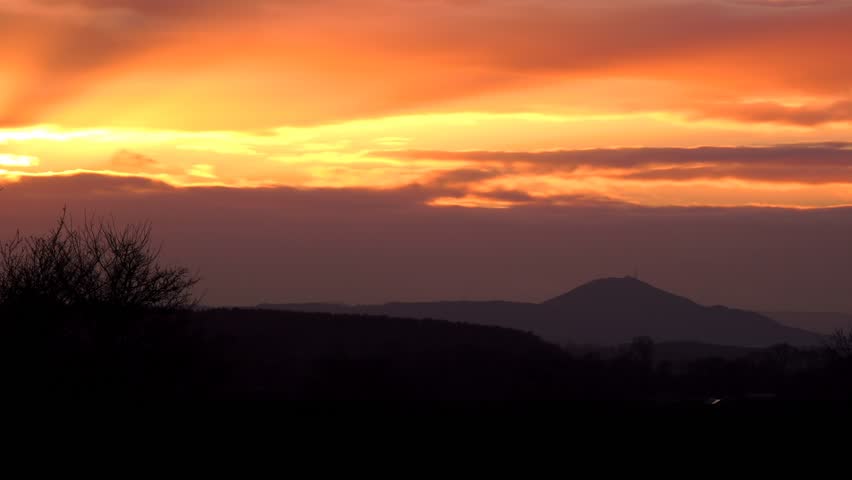 Wadi Rum desert in autumn.  OK, that's quite lovely
Stade de Reims vs. AC Ajaccio – French Ligue 2
How competitive is this league?   Reims leads 2nd place by three points.  The 17 teams are separated by just -11- points.  The top two get promoted for Ligue 1 at season's end.  AC Ajaccio is in 4th.
Reims isn't a city with which Nob is familiar.  But it was the site for many, many years for ceremonial crowning of kings.   Home and away side mixed up here.   RESULT:   Reims   0-1
   Charles X was first to be crowned in Reims
Jong Ajax vs. Nijmegen – Dutch Eerste Divisie
Second-tier football from the Netherlands, Noob?   Your darn tootin'!  When it's #2 vs. #1, Noob would go to the ends of the earth.  Only one team gets automatically promoted to Eredivisie at season's end, and currently Nijmegen holds that slot.   Jong Ajax is a top-tier team's reserve side, and so cannot be promoted.  (Boooooo!)   Home and away turned around here as well.   RESULT:   Nijmegen   1-0
Gornick Zabrze vs. Jagiellionia Bialystok – Poland Ekstraklasa
Zabrze must play four strikers and a goalie just part-time.   They score MANY more goals than anyone else in the league, but give them up at a rate not far below that.  4th place Bialystock doesn't play tons of D, so this could be a real shootout.
2nd place Zabreze is one of the most storied clubs in the country's history.  But there golden years were the 1960's.   They are "The Miners".   RESULT:   Zabreze   3-1
Jiminy shitzmas!!
Hassania Agadir vs. Olympic Club de Safi – Morocco Botola
Speaking of ends of the earth-ish, here's #2 vs #1 again!
De Safi's played a couple more games than most other games in the league, you say?  Well!  Good on you for knowing, identity-less voice in my blog-head.  Do you think this is going to take the luster off this game for Noob?   Do you think you can just show up, possess my fingers and ruin this subentry??  This is why we can't have nice things!!   RESULT:   Agadir   1-0
   Noob's never been alone with the voice-issue.  Comforting.
Al-Ahly Khartoum vs. Al Khartoum – Sudan Premier
Don't.  You.  Quit on it, Noobites!  Sudan plays seemingly every day of the week.  6th hosts 5th here in what we'll call the Khartoum Derby!  Why do Brits pronounce it "darby"?
Other questions of equal importance Noob has:  Why do vacuum cleaners of all makes and models never work consistently or last?  Why has Noob never owned a car with a properly-functioning set of windshield wipers?  Where am I?  What is this place?  Where did I leave my pants, and did Noob have a good time?   RESULT:   Al Khartoum   0-2
   Noob's Friday night wingman.
Al-Jaish vs. Al-Wahda – Syria Premier
It's a first-time visit for Noob!  This league's season is really just starting.  This match features last year's 1st and 3rd place clubs.  Al-Jaish is one of five club teams that call Damascus home.  They are our second Tracked club today that are "The Miners".   PPD
   This is a solid crest, Al-Jaish.  Yet it looks Lego-y when not looking quite directly at it.
Ndanda vs. Njombe Miji – Tanzania Premier
Another first-time foray for Noober!  This game merely features 11th vs 15th place.  But we're here, we're learning together.  It's the holidays and these experiences together are important.
Ndanda FC is based in Mtwara, which is the name of the both the city and region.  The city was built by the British, meant to be home to 200,000 people.  It's only ever had about 80,000.   They wanted to grow peanuts there and export them, constructing a deep port as well.  The climate is completely unsuitable for this crop, and so the plan failed spectacularly.
The Management:  Um, Noob?  A lot of the humor stuff here is…well, words fail.  But when you present these fake historical anecdotes, it's just plain old disconcerting.
Ok, Doubting The Management, but know that some of these are true!  Use your Google powers to fact check if you choose.  Put "Tanganyika Groundnut Scheme" in the search engine, see for yourself it won't start smoking.   RESULT:   1-1
   Resident engineer helping plan the deep port at Mtwara.  Or is it?