Welcome, Noobites –  TGIGF!   Most days of the week, our efforts are laser-focused on the top ten most important worldwide games of the week for the new-ish American fan.
Friday's are more lightly scheduled.   So we grab our bags, passports, and get Globetrotting on Fridays!   Noob's gonna totally mess with your internal clock this go-round.
Atlas vs. Pachuca – Liga MX
Atlas is in a three-way tie for the 7th, fighting for one of the last two of eight berths in the post season Liguilla.  Win this last regular season match and they're in.  Well, almost guaranteed, unless 9th place Cruz Azul can win their last one by some unholy number of goals AND Necaxa not win their final game.    This leaves Atlas in danger.  Two teams with a game left could pass them – Necaxa with a win or draw, and Lobos BUAP with a win.   RESULT:   1-1
B.  Kashiwa Reysol vs. Jubilo Iwata – J1 League
Just two or three games to go for this league, and they have no postseason.  And so congrats to Kashima Antlers on successfully defending their league title!   Still, there are games of importance in Japan today.
Kashiwa is tied for 4th and ahead of 5th on goal differential.   They're two points behind 3rd, and that's the last slot to qualify for the 2018 AFC Champions League.   Jubilo is in 6th and only one more point back.   Kashiwa moves to 3rd.   K.R.   1-0
   Noob heard a rumor they champs will be partying at the Robot Restaurant in East Shinjuku.
Yokohama F. Marinos vs. Cerezo Osaka – J1 League
These are the aforementioned 3rd and 5th place teams respectively.  They swapped places in standings.   RESULT:   YFM   4-1
FC Porto vs. Portimonense – Portuguese FA Cup
The Round of 32 continues.   Porto has yet to lose in league play.  In fact, only one team has even earned a draw on them.   The visitors?   3-3-5.
Noob is learning with these FA Cups, though, that it often comes down to how badly the club wants to win.   How many starters will each rest for their next league season matchups?   RESULT:   Porto   3-2
Stade de Reims vs. Paris FC – French Ligue 2
Longer-tenured football fans know that Reims is one of the great storied clubs in French history.  Noob, being Noob, just learned!   The last 30 years have been rough on them though.   Now, they stand in 1st!  Paris FC is in 5th, the last slot which will get a berth into a possible promotion-playoff at season's end.   RESULT:   1-1
   And get some IKEA furniture, Reims.  Man.
Maribor vs. Olimpia Llubljana – Slovenia Prva Liga
Noob is now to a point where he can actually remember how to spell "Llubljana" and -almost- have the confidence to not double check it later.  Learningness!
12nd, 1st, and no one else is even close.  This matchup either was or still is referred to there as "The Eternal Derby".  It's unclear to Noob.  The newer incarnation of the Llubljana team, with which the Derby began, was not allowed to carry over official honors and such when the old one went away.
Where's Staffer Dan-o, interblag researcher?   RESULT:   Maribor   1-0
US Monastir vs. CA Bizertin – Tunisia Ligue 1
These two are tied for 2nd place, though the hosts have played two more games than their guests.  Only two get to next year's CAF Champions League, and no one is likely to catch Esperance de Tunis for 1st.
Monastir has a famous defensive structure, called a ribat.  It was used for, amongst other filmings, Monty Python's "The Life of Brian".   RESULT:   1-1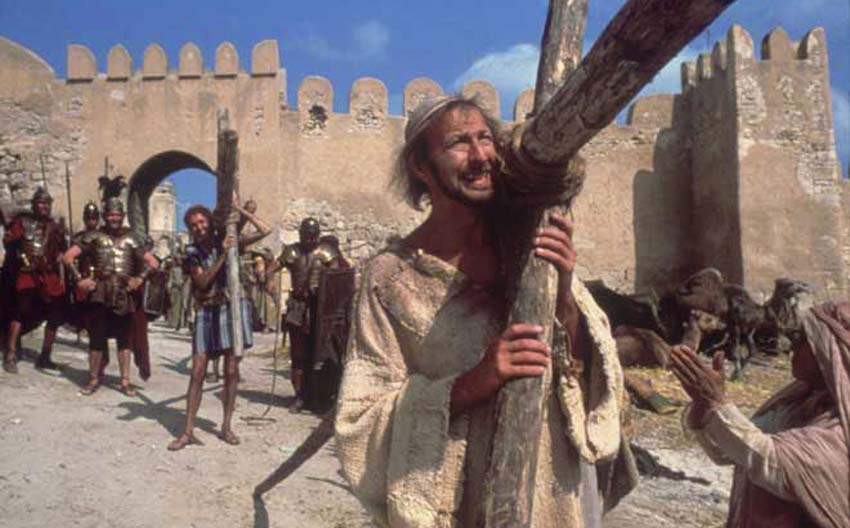 Eurocar vs. Sidekicks – Guam Soccer League
Other than that they are in 8th and 10th place, Noob can't tell you much about these sides yet.  Staffer Dan-o's too busy avoiding researching Slovenian soccer to start on any requests I may have regarding this Budweiser-sponsored league.   RESULT:   Eurocar   2-1
   You can't get inoculated for Guamanian soccer fever
Hafia vs. Ashanti GB – Guinea Ligue 1
It's 4th versus 10th place here.   The hosts play in the capital city of Conakry.   At least three of this league's other teams also play there.
Noob's read the population of the city is difficult to ascertain for some reason, and has seen population figures ranging from 1 to 12 million.  I wonder if this is because the capital proper is on Tombo Island, but the city has spread to and up the peninsula mainland.   RESULT:   Hafia   1-0
Waterhouse vs. Tivoli Gardens – Jamaica Premier
10th place hosts 4th in Kingston.  It's early in this league's season, but these clubs are about where they finished last year.
Waterhouse's nickname is "Fire-House".   Noob's quick hit-googling didn't yield a definitive answer on whether or not waterhouse is a name for a fire station in some parts of the world.   Let's take one more try at finding Staffer Dan-o.   Misclick!   This game was actually played 11/5
   If you can fit a Macbook in there, get to work!