The chaos!  The tension!   It's Relegation Monday.   Other days of the week, Noob is filtering and bringing you the "most important" games from the shiniest leagues.
Monday's are lightly-scheduled though.  So Noob instead proffers games that are important to at least the teams playing them, specifically teams that may get dropped to a lower league at season's.  Can they get out of the basements of their leagues before it is too late?
First, we do today have some more "legit" matches to peruse.
Louisville City vs. Swope Park Rangers – USL playoffs
The last North American division two soccer game the year.   Joy and sadness both somehow reign!  It's the Final!
Louisville City was #1 the entire second half of the East season.   Swope Park was more up and down, settling in at #4 in the tougher West.  One may have to enjoy defense to get into this one.  Neither of these teams scored more than one goal in a game during the playoffs.  They also each only gave up one regulation goal total over that stretch.
Noob's been invited to a The Management party.   He's looking to rumble, knowing how much ill will I have for his KC fave!   In your face, The Management!   I will not win humbly.   Congrats to the league champions!   RESULT:   Louisville   1-0
Italy vs. Sweden – UEFA WCQ
Sweden got the goal and the win at home a few days ago.   The road is usually an entirely different matter of course in football though.
Noobstradamus had a vision for this game, in deep neon greens and oranges.   A floating crown in space whirled its way to an undying flame, upon which it came to rest.  The world seemed to be ending.  Before all went black, wording appeared on the crown.  "The Norsemen shall survive," it read.
Italy wins 0-1.  Sweden gets the upset in penalty kicks, heads to World Cup.  Noob wasn't way off for a chance.   Congrats, Sweden!  World Cup-bound!   RESULT:   0-0
   Or maybe Noob just needs to go see "Thor: Ragnarok"…
America vs. Monterrey – Copa MX
It's the Semifinal!  League-3rd place America gets home advantage against #1 Monterrey.  This will likely be the best game of the whole Copa.  That said, Monterrey's creaming the league on goal differential and should be a slight favorite even as visitors.   reslated for 11/15
Malaysia vs. North Korea – Asian Cup qualification
This qualifying event is in the Group Stage, pods of four competing for two berths each in the 2019 Asian Cup.  Lebanon has embarrassed this Group, qualified long since.  North Korea is tied for 2nd with Hong Kong with two matches to go.  Malaysia's not eliminated yet, but they will be soon enough.  They just can't score.   RESULT:   North Korea   1-4
   "I can't even tell anymore where you end and I begin…"
Poland vs. Mexico – international friendly
Poland has really been playing well, are all the way up to #6 in FIFA rankings.   Mexico is #16.  Each won their Group in their continental federations' World Cup qualifying events.
This sort of game may get used by coaches to determine what if any changes they will make to their national teams' rosters.  Games like these can end up anything but "friendly".   RESULT:   0-1   Mexico
Georgia vs. Belarus – international friendly
This was a geography lesson for Noob.   I thought I'd pick one with regional neighbors in the hopes it would be hotly contested.  And maybe it will be.  But Belarus is further north and Georgia much further south than Noob thought.  The countries' centers are over 1000 miles apart.   RESULT:   2-2
   So much learningness to do…
Kosovo vs. Latvia – international friendly
Kosovo's pretty new on the scene internationally, football-wise and in general.  Noob thought it would be fun to see how they're faring.   RESULT:   Kosovo   4-3
Kingstonian vs. Worthing – Isthmian League
Welcome to tier seven of the English football system, Noobites!   This league features semipro and amateur clubs from London, East and Southeast England.   Two teams will be promoted to National League North or South.  At least one will be demoted to one of a number of smaller, regional leagues.
Worthing is in last place, and by six points.  They are "The Mackerel Men", or just "The Mackerels", Worthing being a large seaside town.   Their hosts today are in 8th place.   RESULT:   Kingstonian   2-0
Kamuzu Barracks vs. Chitipa United – Malawai Premier
Noob had to search high and low to find games today featuring teams facing The Drop.  Noob couldn't find much on 16th/last-place Chitipa.   They are based in the district of the same name, the northernmost in the country.   KB is in 8th.   RESULT:   Kamuzu   4-2
  There are our fellas
Zimbru II Chisinau vs. Real Succes Chisinau – Moldova "A" Division 
Noob never thought he'd be getting to this second-tier league a second time.  And we revisit Zimbru II!  Both of these clubs are in line to have to play in a Relegation avoidance mini-tournament at season's end.  Zimbru II's almost clear of it, while RSC is in 11th place.
Real Succes was first RS Lilcora, named for a perfume and cosmetics distributor.  Noob just wonders where they distributed the third S in "succes".   RESULT:   Zimbru II   1-0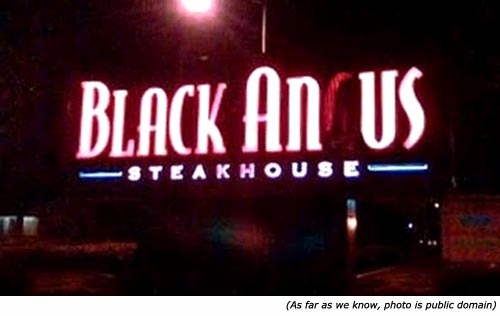 Yet I guess it could be worse…