Welcome to another Globetrotting Friday, Noobites!   Big games are usually sparse right ahead of the weekend, so we go travelling to less-heralded football countries the world over.
While your passport will get plenty of stamps today. there are actually games that really matter for a Friday change!   We'll check to see if places like Vatican City even have football in a week.
Sweden vs. Italy – UEFA WCQ
Scroll down to yesterday's T2T for explanation on this Second Round.   Sweden statistically outperformed Italy in the Group Stage, but Italy has Spain to contend with.  Both teams scored a ton, so this could be a wide-open affair.   Or nor.   RESULT:   Sweden 1-0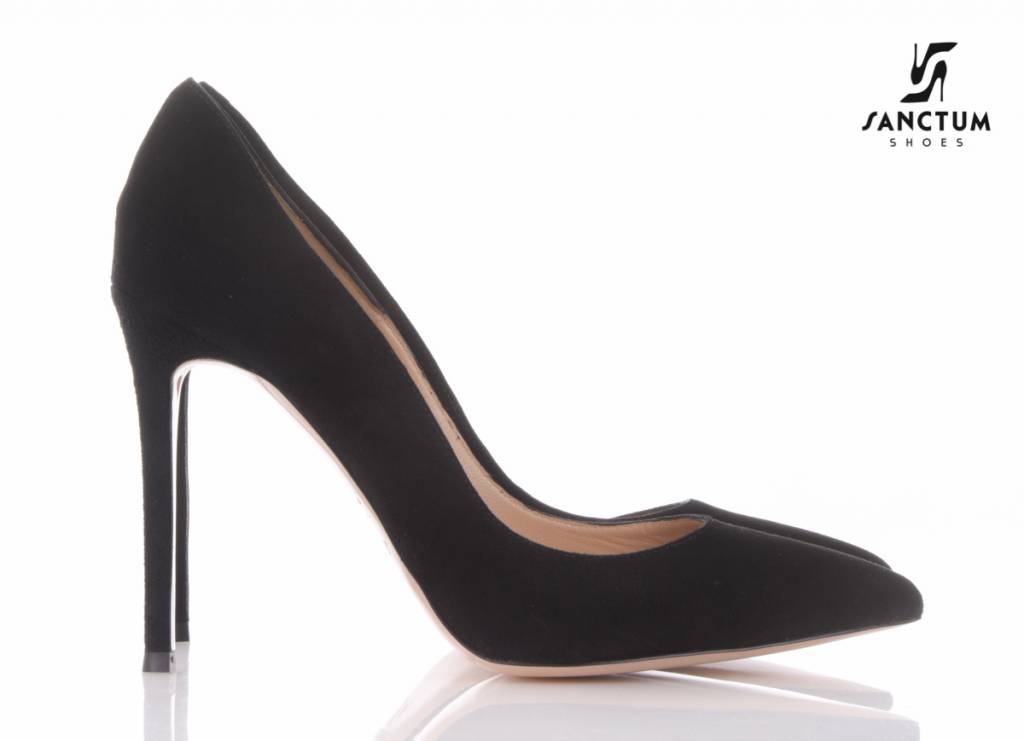 Dang it, Staffer-Dan-o.  That IS a lovely pump, but we were looking for Italian SWEDE, not suede.
   Staffer Dan-o's shame
B.  Honduras vs. Australia – Interconfederation WCQ
This is the first leg, and the winner of the tie qualifies for the World Cup.   They each qualified for this extra qualifying round by being juuuhhhhhhst good enough in their own federations' qualifying events.  They are FIFA-ranked #69 and #43 respectively.   RESULT:   0-0
New Zealand vs. Peru – Interconfederation WCQ
This could be ugly, even in NZ.  Peru is actually ranked 10th worldwide.  New Zealand is #122.   RESULT:   0-0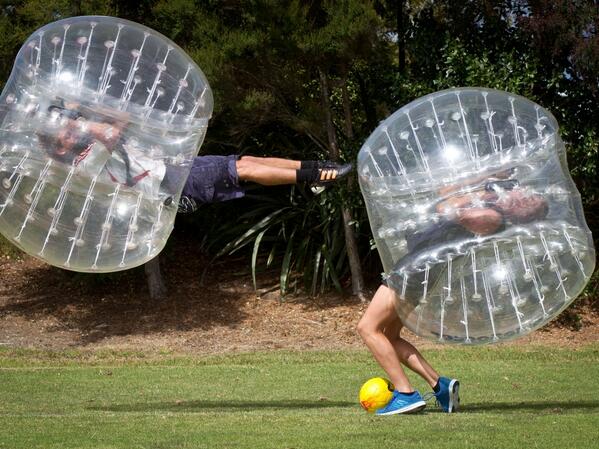 Bubble Soccer may be very popular in NZ, but Noob doesn't think FIFA's going to allow them to set up any related home turf-rules for a WCQ.
South Africa vs. Senegal – CAF WCQ
Senegal leads two teams in this Group of four by two points each.  South Africa's in 4th/last, yet not eliminated with this and one more game to go.   This is a must-win for them.   A tie by the middle two teams is almost as necessary.  Remember, only the 1st play team from each African group gets into WC.   RESULT:   Senegal   0-2
5-7.  England vs. Germany, Belgium vs. Mexico, France vs. Wales – international friendlies
Slappin' back's and highin' fives.  These are tune-ups of sorts for the World Cup for all six of these teams.   RESULTS:   England-Germany   0-0;   Belgium-Mexico   3-3;   France   2-0
Whoops!  Sorry, Wales.   Noob's bad.
Atletico Tucuman vs. Rosario Central – Copa Argentina
These two are only mid-pack in league this year, but at least it should be a very competitive match.  The winner of this one-off Semifinal gets the winner of River Plate and tier-two Deportivo Moron.   RESULT:   Tucuman   0-0 / 3-1 pk
Viktoria Plzen vs. Slovacko – Czech Cup
Plzen is 13-0-0 in the country's top league.   Slovacko has one win.
Given the separation of Czech Rep. and Slovakia, the visitor's name sounds kind of like an ethnic epithet.  Weird.   Upset!   RESULT:   Slovacko   2-3 aet
North Korea vs. Malaysia – Asian Cup qualification
This qualifying event is in its Third Round.  Effectively, it's a second Group Stage.   The top two from each Group of four qualifying for the AFC Asian Cup.   The winner of that event represents Asia in the FIFA Interconfederation Cup.
These two are in 3rd and 4th in their Group.  Both are longshots to qualify.   Lebanon is already all but mathematically qualified.  But Hong Kong is catchable, sort of.   RESULT:   North Korea   4-1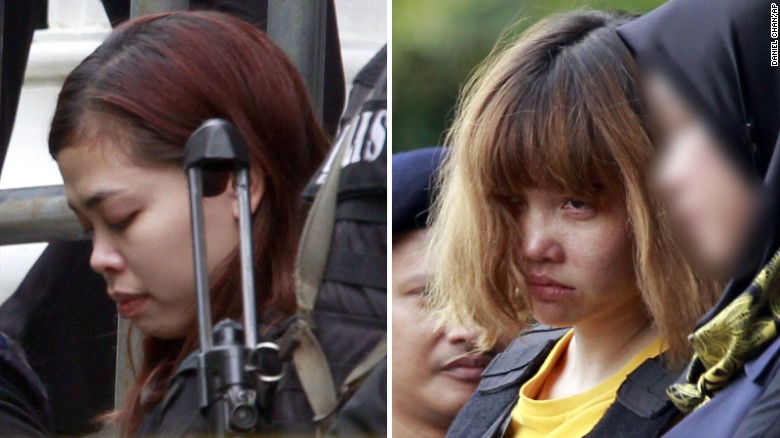 Noob knows this isn't the first time those two have worn that shamed look.