Portland Timbers vs. Houston Dynamo – MLS playoffs
#4 Houston, you dastardly Swamp City, when will you bow out?  The Dynamo only got one win on the road all regular season long, though a crap-ton of draws.  #1 seeded Portland may be, but how much did that really mean in the super-tight West?  The first leg went 0-0.   Apparently home field didn't mean enough.  Fie on you, Swamp City!   RESULT:   Houston   1-2,   advances to next round
For the record:  Noob had a devil of a time deciding which games to include and not for today.  There are -two- other MLS playoff matches today.  Portland/Houston looks to be the most competitive one.  Noob looks to America first, then outward.  But I will never be jingoistic with our lens.  Noob will filter.
B.  San Francisco Deltas vs. North Carolina FC – NASL playoffs
Miami and NY Cosmos are playing in the other semifinal, but this one looks better on paper.  #2 vs #3 seeds here in what should be a sweet matchup.
Noobstradamus did not have a vision regarding this game.  But an odd fellow named Frank -did- tell me on the street that this one would go to penalty kicks before the Deltas came out on top.  He didn't seem credible or trustworthy.  But he -was- eating a mission-style burrito, standing up, without getting any of it on his 'Loved to Death" t-shirt.  SF shall win!   Thanks, Frank!   Deltas get pk-upset winner NY Cosmos in the Final.   RESULT:   SF   1-0
  Keep it weird – and unmessed! – San Francisco
Chelsea vs. Manchester United – English Premiere
If they want to repeat as champs, 4th place Chelsea have to claw over the two Manchester sides.  Here's one you have to win as the Blues when you're nine points out of 1st.   Noob thinks home field advantage today only makes this match an even one.  Tottenham and Man City also won, Top four remain the same.   RESULT:   Chelsea   0-1
Dartford vs. Swindon Town – English FA Cup
Minnow alert!  Dartford comes out of the sixth-tier Southern League, which they currently lead.  Swindon is from fourth-tier League Two, so if they win 2-3 matches, they'll carry a minnow-mantle as well.
Dartford is in County Kent, in the far southeast of England.  It is mainly a commuter town for London now, but at nearly 20 miles distance may not necessarily be considered a true part of that metro.  They are – understandably, if uncreatively – known as The Darts.   Aaaaand the minnow gets flushed.   RESULT:   Swindon   1-5
  But y'all sure went the other way with that hot mess of a crest!
Dundalk vs. Cork City – FAI Cup Final (Ireland)
It's the Final that was destined.   Cork City was dominant the first ¾ of the league season.  Dundalk's been the only team truly flirting with even possibly catching them.   The face off in Dublin for their nation's FA Cup!  The Rebel Army wins the Cup!   AND they're supporter-owner, Noob just learned.   Adoption under consideration!   RESULT:   Cork City   1-1 / 5-3 pk
FC Basel vs. Young Boys Bern – Swiss Super League
Noob's adding more of the full club name from here on out for YBB.  In Europe, maybe just Young Boys doesn't seem as "peddy".   And perhaps it's just a Noob thing.  But we're going to feel the "Bern" going forward on this site.
#2 hosts #1!  Basel leads a pack of four in the standings losing ground very quickly to YBB.  Want to be the best of the rest with a chance to be the hunter this year?    Gotta get 'em at your place.   RESULT:   1-1
Actual photo of Young Boys Bern player wearing a "Feel the Bern" hat.  He was so excited for our 2016 election here!   Too bad the Swiss suck at candidate-collusion.
Thank you to Staffer Dan-o for digging up such a timely treasure.
Ludogorets Razgrad vs. CSKA-Sofia – Bulgaria First League
Another #1 vs. #2 matchup.  What's Bulgarian for "sign me up!"?
The Management:   It's "Niandikishe".  You're welcome.
Thanks, The Management!  Hadn't had you chime in for a while.  You're a gentleman and a polyglot.   They're still 1-2, but CSKA is now just two points out.   RESULT:   C-Sofia   1-2
Corinthians vs. Palmeiras – Brazil Serie A
This was a 1-2 matchup when Noob scouted it a few days ago.  It's nearly as sexytimes as a 1/3.  Both teams should cruise to 2019 Copa Libertadores berths, as the regular season is nearing conclusion.  Anything but a road win here for Porco – yep, the nickname is singular and means "pig" – and they say "eebada eebada That's all, folks!" to title hopes.   And so was it stuttered.   Palmeiras slips into a tie for 3rd.   RESULT   Corinthians   3-2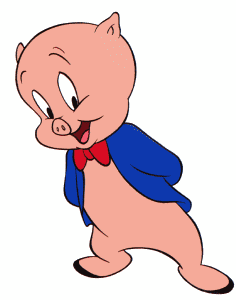 I thought we moved past the whole pantsless theme a few entries ago…
Union Espanola vs. Colo Colo – Chile Premier ** mislisted.  This was at Colo Colo
1st hosts 4th here in a league where even the 6th place club is only four points behind the top slot.  Chile only sends two teams to the Copa Libertadores next year.
It's hard to imagine perennial power Colo Colo won't be there.  They've got over double the goal differential U.E. has, so a road win here could well be in the works.   It's a three-way tie for 1st!   Colo-Colo leads with a hefty GD.   RESULT:   Colo Colo   5-2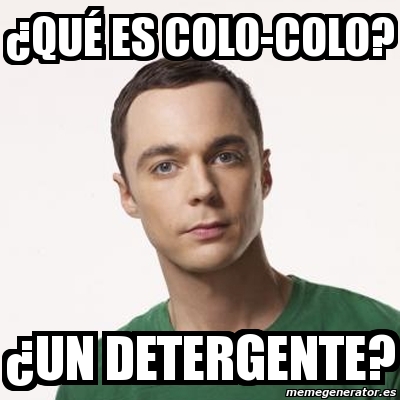 There ya' go, Noob's dad!   (He's a big fan of the show)
Herediano vs. Saprissa – Costa Rica Premier ** mislisted.  This was at Saprissa.
There's a half dozen games to go in this league's Apertura, yet Herediano has the title all but wrapped up.  Saprissa is in 2nd, but ten points back.   These are the two big names from this league, easily Central America's best football offering off the week.   RESULT:   1-1
Hold on a goldurn minute, The Management!   That was Swahili back there, nowhere CLOSE to Bulgarian.  You're a cretinous yahoo.