It's a Cup tournament kind of day!   Wednesdays so often are, as tenured Noobites have seen.  Leagues on the weekends, tourneys midweek.  Let's feast our eyes.
Tottenham Hotspur vs. Real Madrid – UEFA Champions League
The Group Stage rolls on.  Pods of four, top two advance.  And 3rd placers drop to a waiting Europa League slot.
Dortmond's been surprisingly feeble in this Group so far.  The only question now seems to be which of these two will win and which will advance from 2nd place.  They're in a dead heat.  On, Madrid!   Henry "Hotspur" Percy was a traitor and ne'er-do-well!    *shakes fist at Tottenham*   RESULT:   Tottenham   3-1
B.  Napoli vs. Manchester City – UEFA Champions League
Napoli's been sensational in-league in Italy this season, but somehow are behind Ukrainian Shakhtar Donetsk by three points for 2nd place.  Noob thinks they have to be favored to win at home, but Man Utd is a terrible beast.   Shakhtar won today, too.  Europa league demotion looking more and more likely for Napoli.   RESULT:   Man City   3-1
  Really terrible Beast.
FC Porto vs. RB Leipzig – UEFA Champions League
This group is so crazy the hip kids are spelling it with a K!  Porto's 3rd, Leipzig 2nd.  Seems reasonable.  But they're both waaaay behind 1st place AS Monaco.  Wait, what's that?  Monaco's in last and Turkish Besiktas is in 1st by a mile??   Porto vaults into 2nd!   RESULT:   Porto   3-1
Sevilla vs. Spartak Moscow – UEFA Champions League
Neither of this teams is as sexytimes as Liverpool in the Group, but this is the funner matchup.  They're only a point apart in 2nd and 3rd place.  Liverpool will trounce Slovenian Maribor in the Group's other game today.   Sevilla moves into 2nd.   RESULT:   Sevilla   2-1
  Sexytimes?  Maybe no.  Funner?  Sure is.  Oh, and your show doesn't hold up as well as DS-9, Borg-boy.
Gremio vs. Barcelona S.C. – Copa Libertadores
Second leg of the semifinal.  It's hard to imagine BSC overcoming a 3-0 loss at home in the first game.  Gremio vs. Lanus for the final of South America's version of Champions League.   On to the Final for Gremio!   RESULT:   Barcelona S.C.   0-1
Racing Club vs. Libertad – Copa Sudamericana
Hello from South America's version of Europa league, and your Latin undercard for the day.  Racing Club is the shinier team, but trail 1-0 on aggregate.  Noobstradmus expected to have bigger tournaments on the brain for prognostication purposes.  I'm just so excited Racing Club has nothing to do with Grand Prix that the vision came of them winning 1-0 here and then winning on penalty kicks.   Noob fail!   Libertad advances to the semis.   RESULT:   0-0
  It's cooler in Monaco
Charlton Athletic vs. Fulham U21 – EFL Trophy
It's the third-most prestigious Cup tournament in the U.K.!  And that still smells sweet.  This is the second of only three Group matches for each of these teams.  And the kids are only out of 2nd by a point!  Noob's not sure Charlton's nickname of "The Addicks" is very intimidating.  The seeming most common theory is that it's the South London pronunciation of "haddocks".   Go, fishes!   In 1st now.   RESULT:   Charlton   3-2
  Noob finds it panfried and with Hollandaise sauce petrifying.  But that's a me-issue.
Monterrey vs. Santos – Copa MX
Monterrey is the class of Liga MX, yet they barely squeaked by usually listless UdG last round.  For this quarterfinal match, Noob suggests you still take them over Santos Laguna, even if you have to give up a goal on spread.   RESULT:   Monterrey   4-1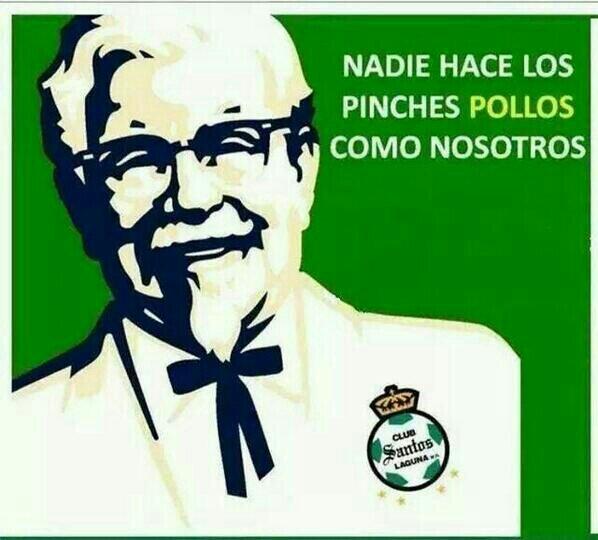 Is that Spanish for, "Billy Zane says try the Georgia Gold"?
Hobro IK vs. FC Nordsjaelland – Danish DBU Pokalen (FA Cup)
This is the Round of 16, and these are the 4th and 3rd place teams from the SAS-Ligaen.  The hosts are a pretty balanced side.  But if FC Nords controls the pace, it could get super-fun.  They score like it's going out of style and predictably don't end up playing much D.   Was a different kind of fun.   RESULT   Nords   1-1 / 3-4 pk
Slovan Liberec vs. Karvina – Czech Cup
The Round of 16.  Noob's scouting notes for this one read "#4 vs. suck".  If you've ever seen a picture of a mountain with a famous tv tower on top, that's Liberec.   Weird one!   it was tied 2-2 after 90′.   Liberec got three more in just a few minutes of a.e.t. before Karvina got one back.   RESULT:   Liberec   5-3 aet
  Jested TV Tower, Liberec.  Cooler than one would think.